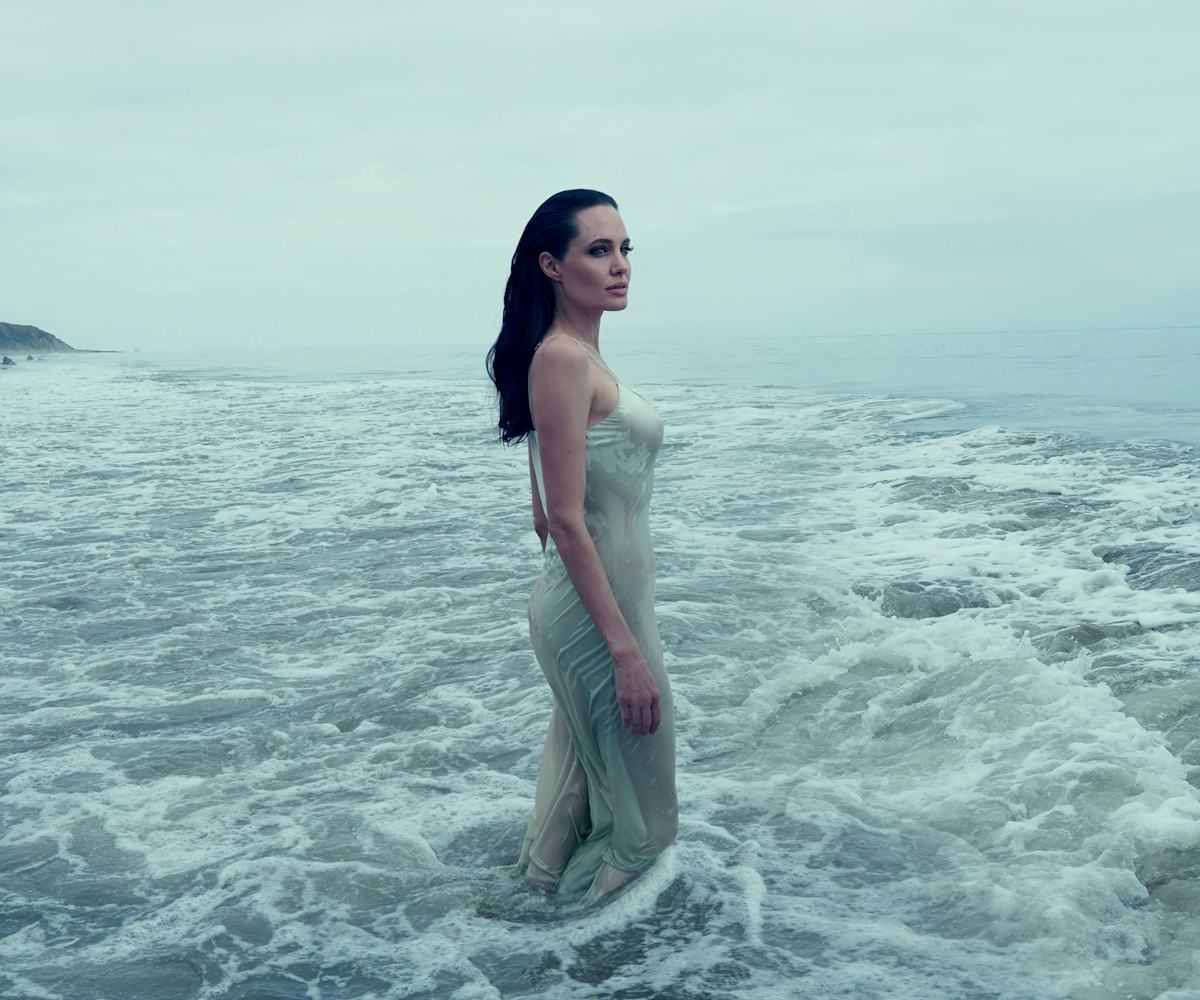 Photographed by Annie Leibovitz.
Angelina Jolie Pitt Is A Goddess On The Cover Of 'Vogue'
she discusses her family, career, and more
It's been 10 years since Brad and Angelina Jolie Pitt took the silver screen as Mr. and Mrs. Smith, starting the whirlwind romance known as Brangenlina. Now, they're taking the screen together again for the first time since then. The actress opened up to Vogue about the experience—and more—for the magazine's November 2015 issue cover story.
"This is the only film I've done that is completely based on my own crazy mind," Jolie Pitt said of By the Sea, the movie she wrote and directed that stars her and her husband as a married couple. "As artists we wanted something that took us out of our comfort zones," she said of herself and Pitt. "Just being raw actors. It's not the safest idea. But life is short."
The film is loosely based on the life of Jolie Pitt's mother, Marcheline Bertrand, who succumbed to ovarian cancer seven years ago. To aid her bereavement, Jolie Pitt channeled her mourning into the screenplay, but her emotional state took a turn when she learned about her own health struggles and made the decision to go public about them ("It really connected me to other women," she says).
Jolie Pitt's cover story goes on to discuss her life-changing trip to Cambodia that inspired her to become a philanthropist, her badass career and business moves, raising her six children, and how every facet of her life intertwines. It's an inspiring story of a woman who can seemingly do it all, with an out-of-this-world gracefulness to top it off. Unsurprisingly, her whole family was by her side for the Vogue photo shoot—hit the slideshow for images from the feature.