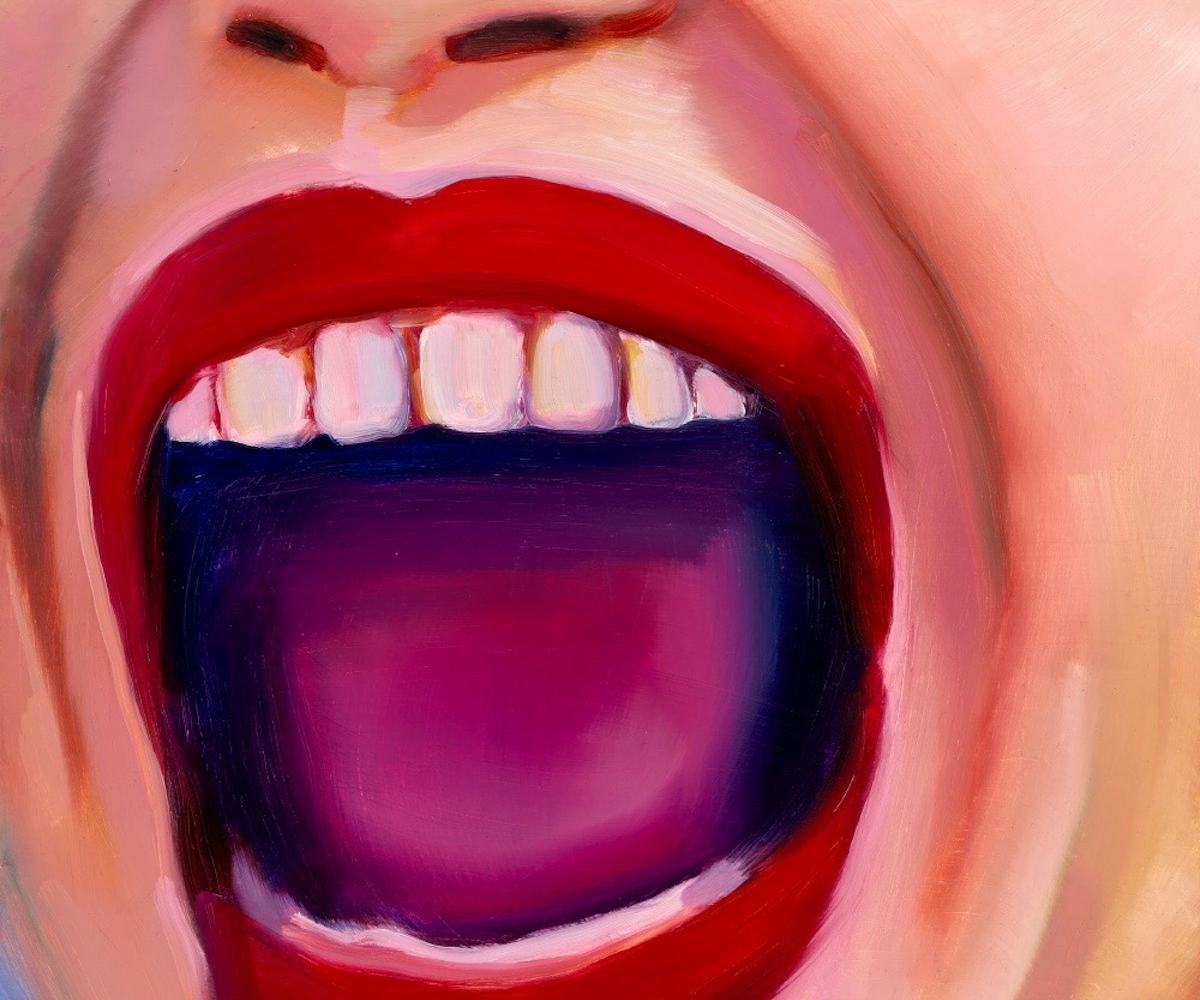 See What Happens When Women Artists Come Together To Protest Trump
"Uprise/Angry Women" is set to run during the inauguration
Since the election, a lot of women have been either considering or already making plans to travel to Washington for the Women's March taking place on January 21. A reaction to the results of November, the event is meant to unite women threatened by Donald Trump's swearing in as our 45th president. It's meant to be a protest that rejects the views and policies of the new administration and the aggressively misogynistic leader at its helm. For those heading to our nation's capital this weekend, the Women's March is just one of many outlets that women are using to express their frustrations; others are doing it through art. 
Toni Morrison once said that in times of dread, artists must never choose to remain silent. And over the past couple of months, we've started seeing just how beautiful that noise can be. One such example is the upcoming NYC exhibit "Uprise/Angry Women." The show features work from 80 different contemporary painters, photographers, and printmakers, who have come together to respond to the current political climate of the country. A portion of the proceeds will benefit the ERA Coalition & Fund for Women's Equality.
Curator Indira Cesarine touched on the importance of the exhibit, stating:
Right now it is [an] important time for women to demonstrate solidarity in face of the threats upon us in regards to women's rights. The 2016 presidential election has brought to the surface extremes of sexism, racism, and discrimination. Many women are deeply disturbed not only by the negative stereotyping and sexist attitudes toward women that have surfaced but also the threats to roll back women's rights. The exhibit gives female artists a means to express themselves in regards to the social and political climate in America, and empower others with their visual imagery… Right now, more than ever, women need to unify and work together to ensure that our rights, which were fought for with blood and tears for many decades, are not only assured, but continue to progress.
Despite what some people think, we're always stronger together. Even if you can't make it out to our nation's capital this weekend, consider visiting "Uprise/Angry Women," or even organizing your own gathering. We're allowed to be angry. It's what you do with that anger that's most important. 
"Uprise/Angry Women" opens today at 6pm and runs through January 28. It will be showing at the Untitled Space Gallery in New York City. You can check out a preview of some of the work below.
Alyson Provax, "I Thought It Would Be Different By Now"
AM Debrincat, "Blossom"
Anna Rindos, "Tell Me Like It Is"
Annika Connor, "American Angst"
Bia Monteiro, "And So She Was Left Behind"
Cara Deangelis, "Donald Trump With A Crown Of Roadkill"
Daniela Raytchev, "Liberty"
Fahren Feingold, "My Pussy To Grab"
Ingrid V. Wells, "Loud and Clear"
Jen Dwyer, "Current Mood"
Katrina Majkut, "In Control"
Kelly Wite, "Our Bodies Our Choice"
Kristen Williams, "F$@K Trump"
Laura Murray, "Plug It Up"
Miza Coplin, "Tomorrow"
Parker Day, "God Bless America"
Rute Ventura, "Trump Voodoo Box"
Shawnette George, "Fuck Boy Repellent"
Tracy Brown, "Dear Patriarch"