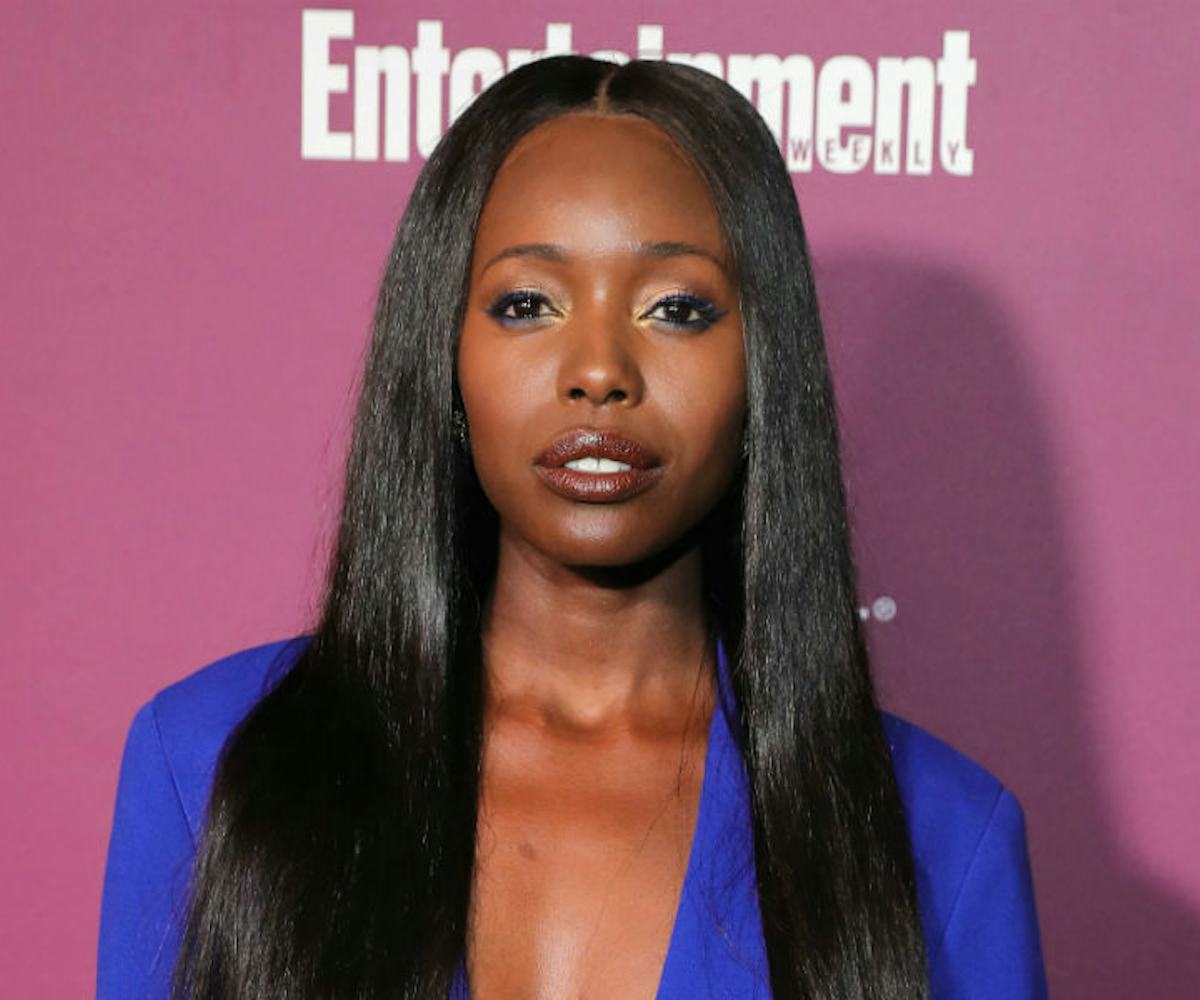 Photo by Neilson Barnard/Getty Images for Entertainment Weekly.
'Titans' Star Disabled Her Instagram Comments Because Of Racist Fans
Quick update: People on the internet are still awful.
The trailer for the upcoming TV series Titans dropped during Comic-Con, which excited many and pissed off others. Actress Anna Diop is set to play Starfire—an orange alien—in the show. This, apparently, didn't sit too well with some (racist) fans of the comic book, who have harassed Diop to the point where she's been forced to deactivate her comments on a number of her Instagram posts. 
A couple of sensible fans came to Diop's defense, one user writing: "The super absurd thing about something like this is Superman is an alien from a distant planet who gains strength from the sun, and him being portrayed as white is normal." Another wrote: "Bigoted fans do not like the idea of a dark-skinned actress playing the role of Starfire, because to them Starfire is supposed to be light. But it's okay when light-skinned actresses repeatedly play dark-skinned characters because to these fans light skin is an improvement."
This isn't the first time Diop's been subjected to the abuse of racist trolls. She received backlash earlier this year when a photo of her character was leaked. She addressed fans in a since-deleted Instagram post, writing: 
Too often social media is abused by some who find refuge in the anonymity and detachment it provides: misused as a tool to harass, abuse, and spew hatred at others. This is weak, sad, and a direct reflection of the abuser.
Racist, derogatory, and/or cruel comments have nothing to do with the person on the receiving end of that abuse. And because I know this—I'm unfazed. But for anyone out there who may not—I am here to remind you that whatever ugly and negative thing anyone ever chooses to say about you is always a reflection and revelation of themselves- it does NOT define you, and it certainly does NOT make you any less perfect than you are—Be you! Stay beautiful! Live breezy.
We guess next time they need to find someone with actual orange skin in order to keep the series authentic?