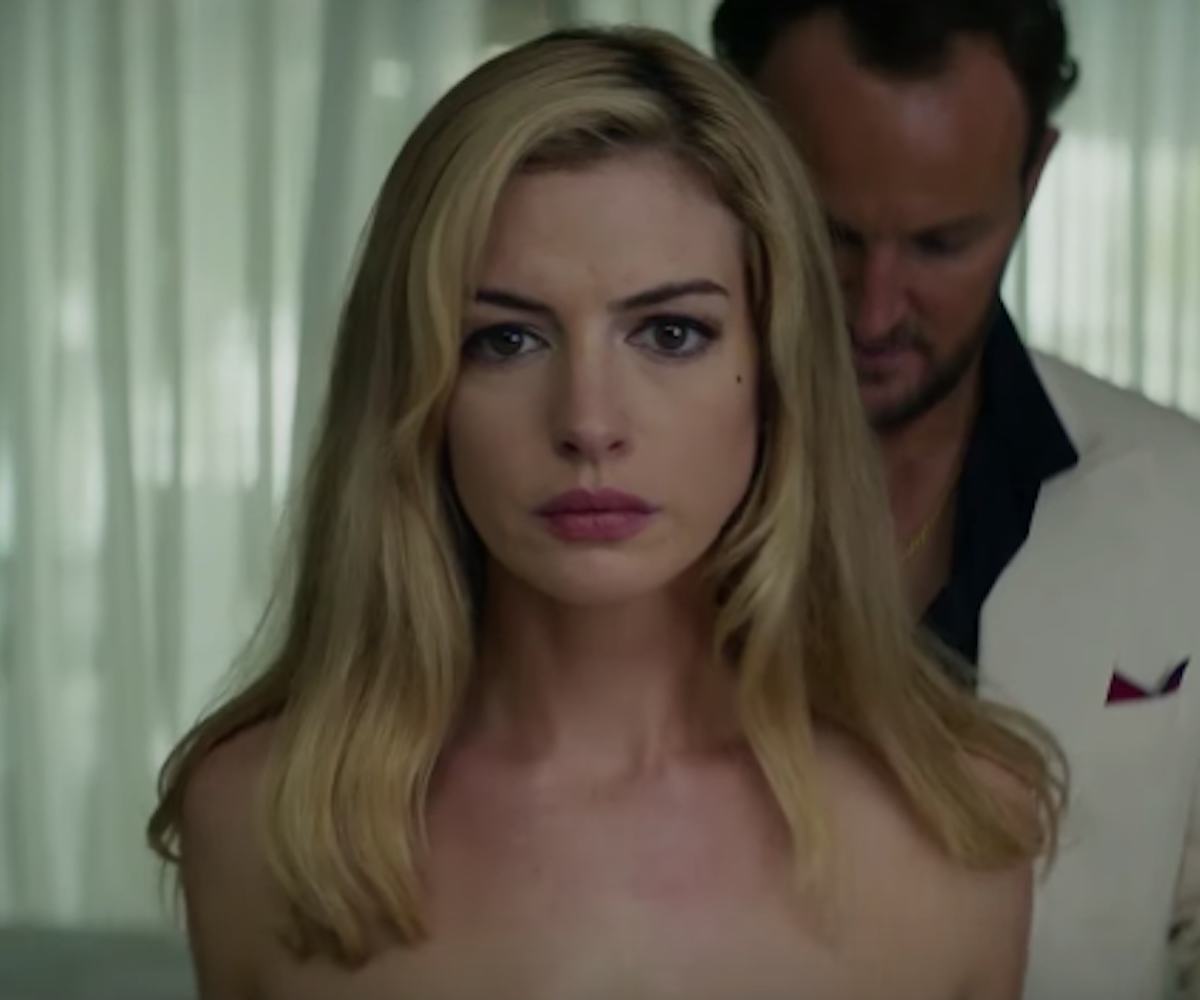 screenshot via youtube
Anne Hathaway Plots To Kill Her Abusive Husband In 'Serenity' Trailer
"Drop him in the ocean for the sharks"
Anne Hathaway's latest film sees her plotting to murder her husband with the help of Matthew McConaughey. Serenity follows Karen (Hathaway), who claims to be stuck in an abusive relationship and wants the help of her ex-husband, Baker (McConaughey), in killing her husband.
In the film's trailer, we see Karen plead with Baker for help. "My husband has never seen your face," she tells him. "You were right about him. I want you to take him out on your boat, and drop him in the ocean for the sharks." So, that seems straightforward enough, right? Wrong. There's clearly some other stuff going on, as the townspeople start acting suspicious and Baker grows ever more confused about what the right thing to do is. And, to be honest, after seeing this trailer, we're a little confused too! (But in a good way.)
Directed by Steven Knight and also featuring Diane Lane, Jason Clarke, Djimon Hounsou, and Jeremy Strong, Serenity hits theaters on October 19.
See the trailer, below.