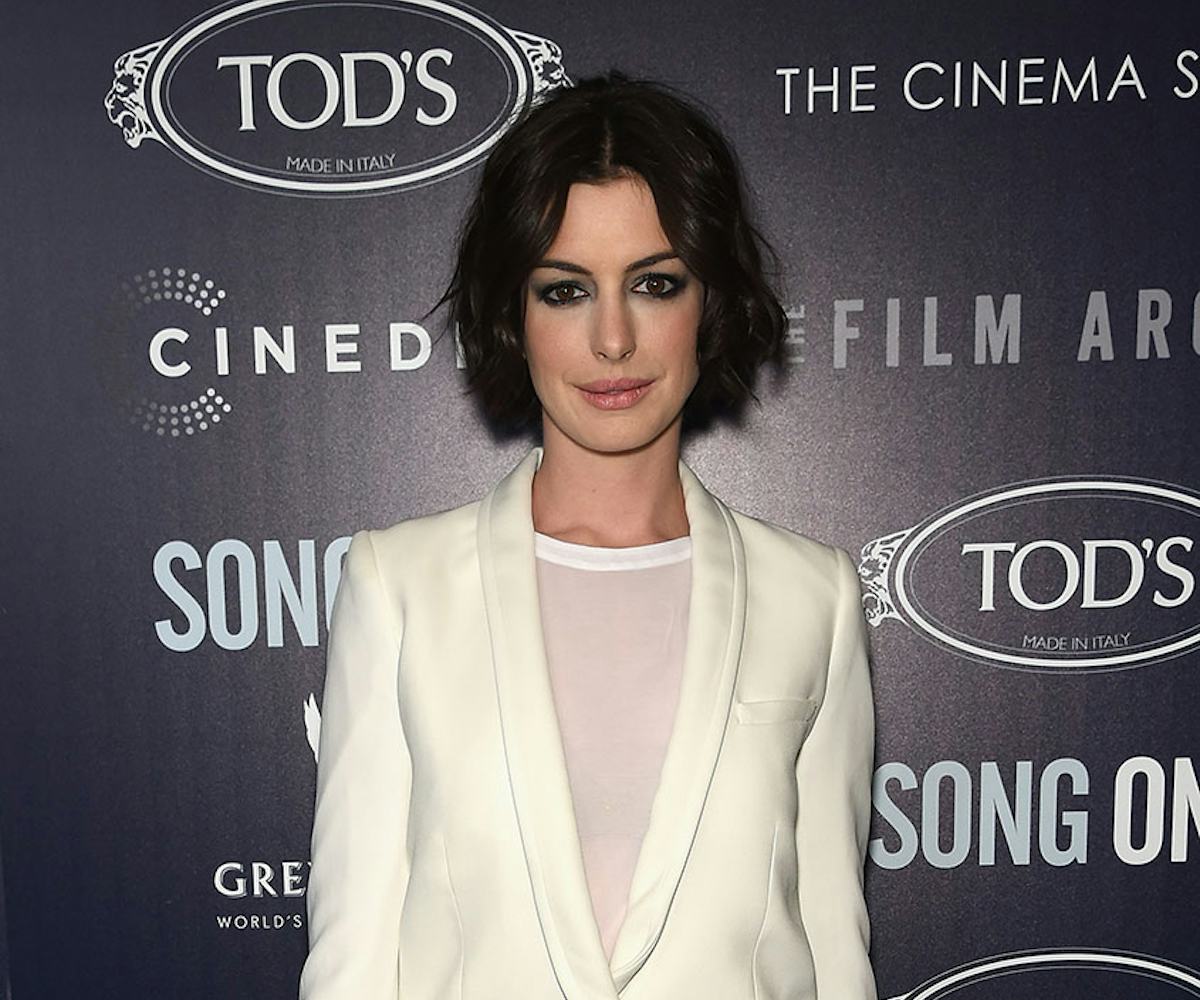 photo via getty images
anne hathaway goes glam for her indie film premiere
and makes basic look bomb on the red carpet.
Living the indie lifestyle can be very trying at times: How many full-skirt dresses can you stuff into your too-tiny closet? What music should you play on the subway (or anywhere passerbys can see your album art)? What downtown gallery exhibition should you attend Friday night? Factor in the fact that you are a mainstream celebrity attempting to infiltrate the indie film circuit and chances are, the pressure to be perfectly twee and cool could get a whole lot higher. Luckily, Anne Hathaway seems to be at ease with it all.
At the premiere of her new film Song One—about a woman named Franny (Hathaway) who returns home after her younger brother becomes critically injured and falls in love with his favorite indie musician (Johnny Flynn) along the way—Hathaway wore a super-cool, mixed-texutre winter white ensemble. With a dark, smoldering smoky eye, glossy lips, and a longer, grown-out tousled bob, Hathaway pretty much mastered the whole "sexy, easy-going, mature indie scenester" look. So, yeah, we want to be just like Anne Hathaway when we grow up.