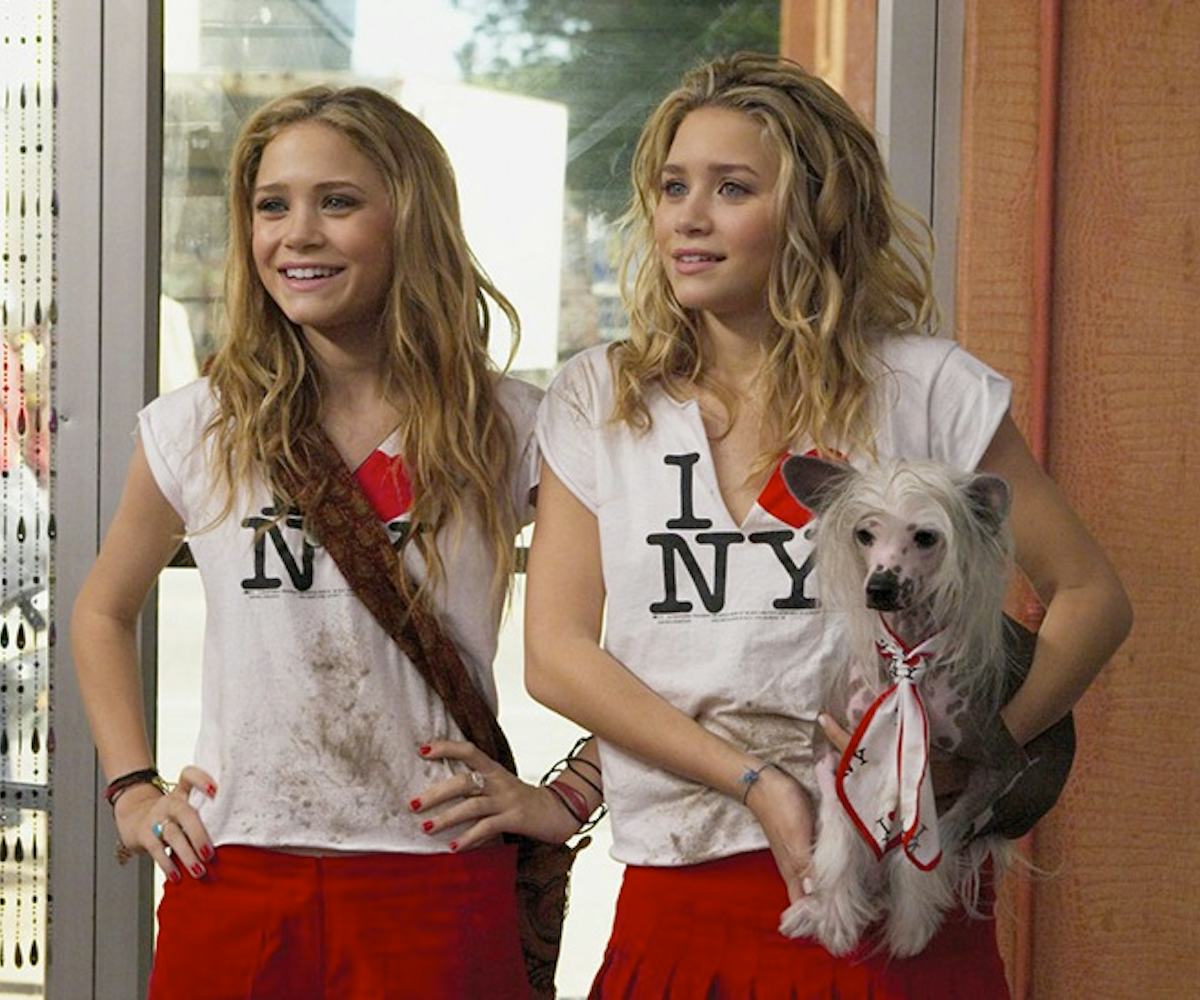 editor's pick: i love new york
this halloween go as our favorite fictional new yorkers.
It's October 25, and I still don't have a Halloween costume. I blame it on the fact that there are just too many things I like! At the present state I have decided that I want to go as a fictional New Yorker, because I love this damn city and the kooks who populate it, even the fictional ones. I might actually like the fictional ones more, now that I think about it.
From Annie Hall to Spiderman, New York City has played home to a myriad of cool costume inspirations. I mean, Elaine Benes is from New York! But so is Margot Tenenbaum. And Carrie Bradshaw. And Rachel Green... I could go on for days, but instead I've compiled all my options in the gallery below.
So please Tweet me which fake New Yorker is your favorite to help me decide what my costume should be. Or maybe I can just wear this gold plated New York necklace and go as them all!
WHO: Annie Hall
MOVIE: Annie Hall
YOU'LL NEED: A closet full of Ralph Lauren menswear and expressions like, "La-Di-Da."
WHO: Chandler, Rachel, Ross, Monica, Joey, and Phoebe
TV SHOW: Friends
YOU'LL NEED: The Rachel, obviously.
WHO: The Nanny Named Fran
TV SHOW: The Nanny
YOU'LL NEED: The shortest dress you can imagine in the loudest print possible.
WHO: Tracy Singer
MOVIE: Manhattan
YOU'LL NEED: An oversized button down and tousled hair.
WHO: Marnie, Hannah, Jessa, and Shoshanna
TV SHOW: Girls
YOU'LL NEED: A plastic dress and some mood rings.
WHO: Loretta Castorini
MOVIE: Moonstruck
YOU'LL NEED: A perm.
WHO: Jean, Roger, Lane, Peter, Don, Bert, and Peggy
TV SHOW: Mad Men
YOU'LL NEED: A mod dress or a three piece suit.
WHO: Blair, Little J, Serena, Dan, Nate, Chuck
TV SHOW: Gossip Girl
YOU'LL NEED: A school uniform and a make out buddy.
WHO: Derek Zoolander and Hansel
MOVIE: Zoolander
YOU'LL NEED: A snakeskin suit and some hair gel.
WHO: Jay Gatsby and Daisy Buchanan
MOVIE: The Great Gatsby
YOU'LL NEED: Mens shirts and a flapper dress.
WHO: Carrie Bradshaw
TV SHOW: Sex And the City
YOU'LL NEED: A pink tank, a tutu, and Manolo Blahniks
WHO: The Tenenbaum Family
MOVIE: The Royal Tenenbaums
YOU'LL NEED: depending on which character you want to go as, you'll either need a serious side part and a faux fur coat or a red Adidas tracksuit.
WHO: Kramer, George, Elaine, and Jerry
TV SHOW: Seinfeld
YOU'LL NEED: A floral shirt to be Kramer, a Yankees hat to be George, some two-toned loafers to be Elaine, and a T-shirt and dad jeans to be Jerry.
WHO: Mathilda
MOVIE: Leon: The Professional
YOU'LL NEED: A ribbon choker, a lace-up velvet top, and a crochet cardigan.
WHO: Jane and Roxy Ryan
MOVIE: New York Minute
YOU'LL NEED: An "I Love New York" T-shirt and a red miniskirt. Tiny dog optional.
WHO: Spiderman and Mary Jane
MOVIE: Spiderman
YOU'LL NEED: A Spiderman costume and red hair dye.
WHO: Batman
MOVIE: The Dark Knight
YOU'LL NEED: A Batman costume and a very burly voice.
WHO: The Joker
MOVIE: The Dark Knight
YOU'LL NEED: A custom purple suit and some scary clown makeup.