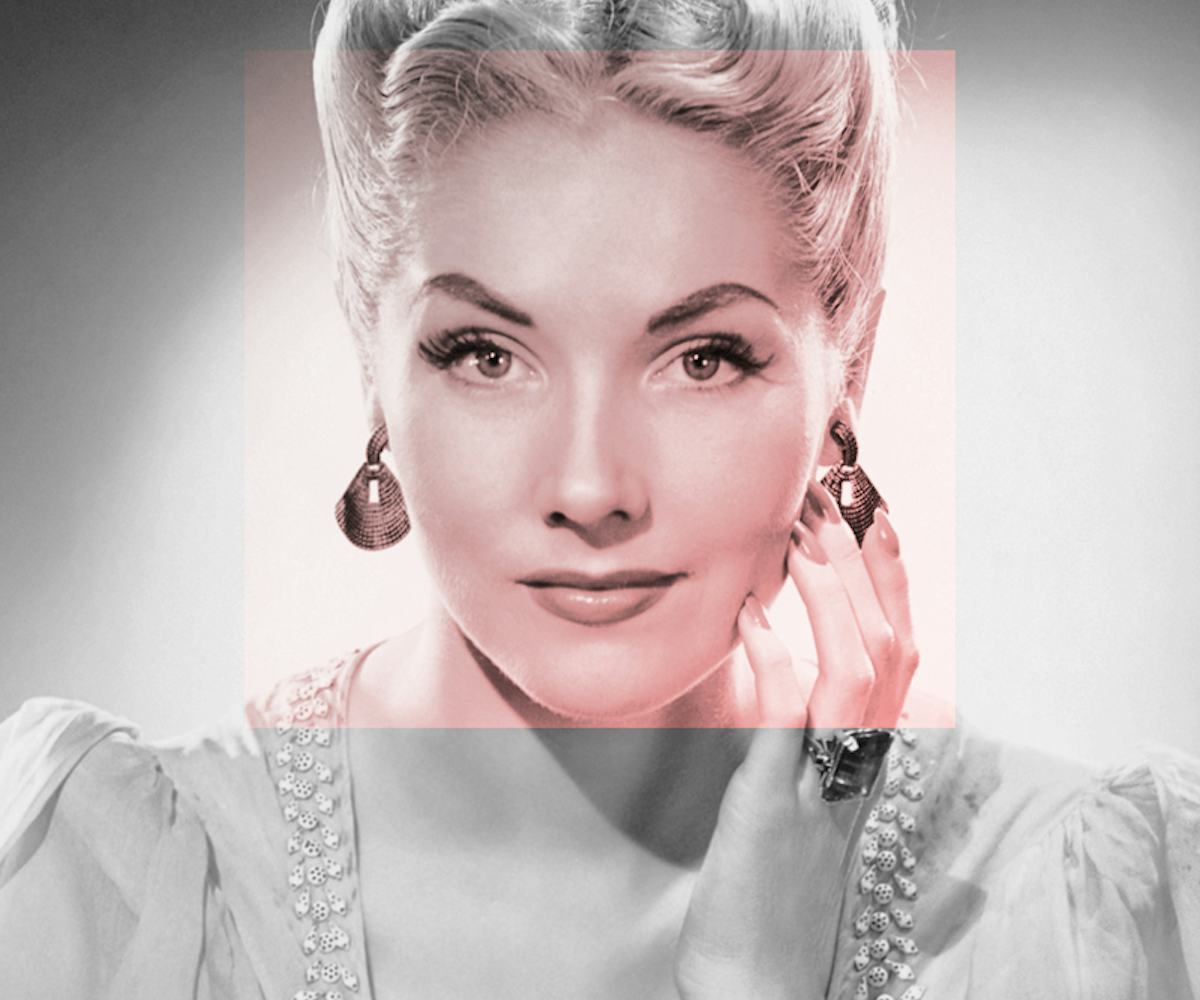 Photo via Getty Images
Why You Should Start Your Anti-Aging Routine In Your 20s
It turns out, it's never too early
Back when I was a teenager, my mother was always very adamant about me taking proper care of my skin. Letting me borrow her daily moisturizers and night creams in my late teens, and always making sure I took off my makeup before bed, I followed her ways in order to help keep my complexion looking fresh and healthy, in hopes of keeping it youthful as long as possible.
However, once I moved out and went off to college, I let my skin-care routine take a bit of a back seat. I let excuses like "I'm too busy" or "I'm too tired" take reign and pretty much breezed through my early 20s without taking too great of care of my skin. From sleeping in a full face of makeup, to never cleansing properly, to popping all of my term-paper-stress-induced pimples while chain-smoking at my desk—which at the time, felt so Carrie Bradshaw-esque (the smoking, not the pimples)—I was definitely guilty of multiple wrinkle-inducing (and gross) habits.
Now that I'm 26, I'm terrified of the day that my first big wrinkle makes its debut. Over the past year or so—you know, right about when I hit the quarter-life crisis mark—I really began thinking about my mother's advice (who looks incredible at the age of 61, by the way), and focused on taking better care of my skin. I've tried out a number of different, powerful products, but still, I was curious—are they actually helping? Is anything I'm using actually hurting me? Is it actually necessary to start a preventative aging routine early on, and if so, when?
It was time I turned to the experts for answers, so I spoke to some of the best dermatologists and skin-care gurus out there. Click through below to read on.
While most of us don't begin to see any signs of aging in our 20s, we may wonder why we need to make such an effort to be so meticulous about our skin.
Well, while it may not be visible, our bustling lives as young adults are already beginning to age us. Vicky Tsai, founder of Tatcha, stresses that in terms of when to start using anti-aging skin care, the earlier the better. "Premature aging is the acceleration of aging caused by diet, stress, lack of sleep, sun exposure, and so forth," says Tsai. "Premature aging usually becomes visible in your 30s, but the actual damage can be done in your teens and 20s."
While we may be past the teenage acne and don't have any visible smile lines just yet, we see signs of aging in less noticeable ways. Whether it's a duller complexion, larger pores, or rougher texture, our skin is beginning to lose its glow—which Wendy Brooks, director of Origins global product development, describes as "quarter-life crisis skin." "It's imperative to begin a comprehensive and high-performance skin-care regimen during your quarter-life years to prevent future damage," says Brooks.  
In terms of prevention, it's best to think of anti-aging skin care and why it's so important now. While I may not have crow's feet at the age of 26, I sure as hell want to stave them off for as long as possible. "The earlier you begin an anti-aging regimen, the more you can prevent premature aging," says Tsai.
Well, I'm sold.
So now that you've decided to start your preventative-aging routine, what kind products and ingredients should you be looking for?
The most important factor to look for when it comes to finding the right anti-aging products as a young adult is to make sure that they are chock-full of hydrating ingredients. Ingrid Pernet, scientific director at NUXE, explained it to me best. "Skin plays an important role in maintaining water inside our body, yet it's the skin itself that suffers the most from dehydration," says Pernet. "This is what enables our first expression lines to settle in. While drinking water is essential, it's not enough. Therefore, we have to start pampering our skin with efficient moisturizing treatment early on."
In addition to looking for anything hydrating, it's important to protect yourself from the sun's harmful UV rays. I know it's not news that the sun can damage your skin in a number of ways, from causing wrinkles to causing cancer, so make sure any daytime anti-aging products you use have SPF in them. "The biggest no-brainer is using SPF daily, says Shoshanna Gruss, style director of Elizabeth Arden. "It's important to look for broad spectrum SPF 15 or higher."
Vitamin C is another important ingredient to look out for, as it has powerful anti-aging abilities, can brighten skin, and also helps regenerate depleted vitamin E. However, Dr. Perricone, dermatologist and founder of Perricone MD, stresses that it must be in the form of fat-soluble vitamin C ester, as some products use water-soluble vitamin C (also known as ascorbic acid), which is actually an irritant.  "Although I recommend taking this form of Vitamin C as a nutritional supplement, ascorbic acid has some serious drawbacks when used as a topical ingredient," warns Perricone. While ascorbic acid can often be found in inexpensive mass market products (and even some costly ones), it doesn't have the ability to protect cell membranes, and can also, as mentioned before, irritate the skin and create free radicals. No thanks.
One important thing to keep in mind when it comes to anti-aging skin care is that, while it's never too early to take good care of your skin, it's totally possible to overdo it sometimes. While you won't see any long-term negative effects from over-hydrating, there are certain ingredients and techniques that may be way too harsh and irritating for younger skin. "Unless recommended by your dermatologist, avoid over-exfoliating and using glycolic acid or Retin-A. In most cases, this will actually hurt your young skin more than help it, so seek professional opinion before making this decision," says Anna Mnatsakanova, MD, cofounder of Nazelie.
There are also treatments that are meant for older, already aged skin that are unnecessary for someone to use in their 20s. "Some anti-aging treatments are very aggressive on the repair, like chemical peels, which is a bit like taking a sledgehammer to the skin," says Tsai "I don't recommend this for young people; your skin is a dynamic and sensitive organ with a delicate balance." The trick to healthy, youthful skin is gentle hydration.
What are some products I should start using now?
Based on what some of our experts had to say, we rounded up seven products that are good investments for someone looking to start their anti-aging beauty regimen. From moisturizers to cleansing oils and serums, these are all suited for the skin of someone in their 20s.
1. NUXE, First Wrinkle Cream Nirvanesque, $47, available at Nuxe; 2. Tatcha, One Step Camellia Cleansing Oil, $48, available at Tatcha; 3. Origins, Original Skin Renewal Serum With Willhowherb, $39, available at Origins; 4. Nazelie, Youth Rejuvenator, $99, available at Nazelie; 5. Perricone MD, Brightening Eye Cream, $65, available at Perricone MD; 6. Banila Co., Clean It Zero Purity, $25, available at Peach & Lily; 7. Elizabeth Arden, Flawless Future Powered by Ceramide Moisture Cream, $50, available at Elizabeth Arden.
At the end of the day, so much we're doing as twenty-somethings is secretly aging us, whether we're still deep in our days of partying, working hard at our first jobs, or a combination of both. In addition to investing in a few anti-aging beauty products to add to your routine, there are lifestyle changes you can make to help you hold onto that youthful complexion.
As I mentioned in my 7 Steps To Adultifying Your Beauty Routine piece from earlier this week, almost all experts seem to agree that washing your face and removing your makeup before you go to sleep is one of the most important things you can do when it comes to preventing signs of aging. "Removing makeup every day is the first anti-aging reflex to have," says Pernet.
Our party habits also don't do anything positive for our skin. Alcohol consumption, lack of sleep, poor diet, smoking, and stress are all a toxic recipe for tired, aging skin. While we're all well aware of the harmful effects of smoking, you probably didn't know that it also hinders your bodies ability to produce collagen and accelerates your skin's breakdown, both of which cause wrinkles. By making sure you get enough sleep, drinking less, not smoking, and overall maintaining your well-being, you're helping keep your skin stay youthful for longer.