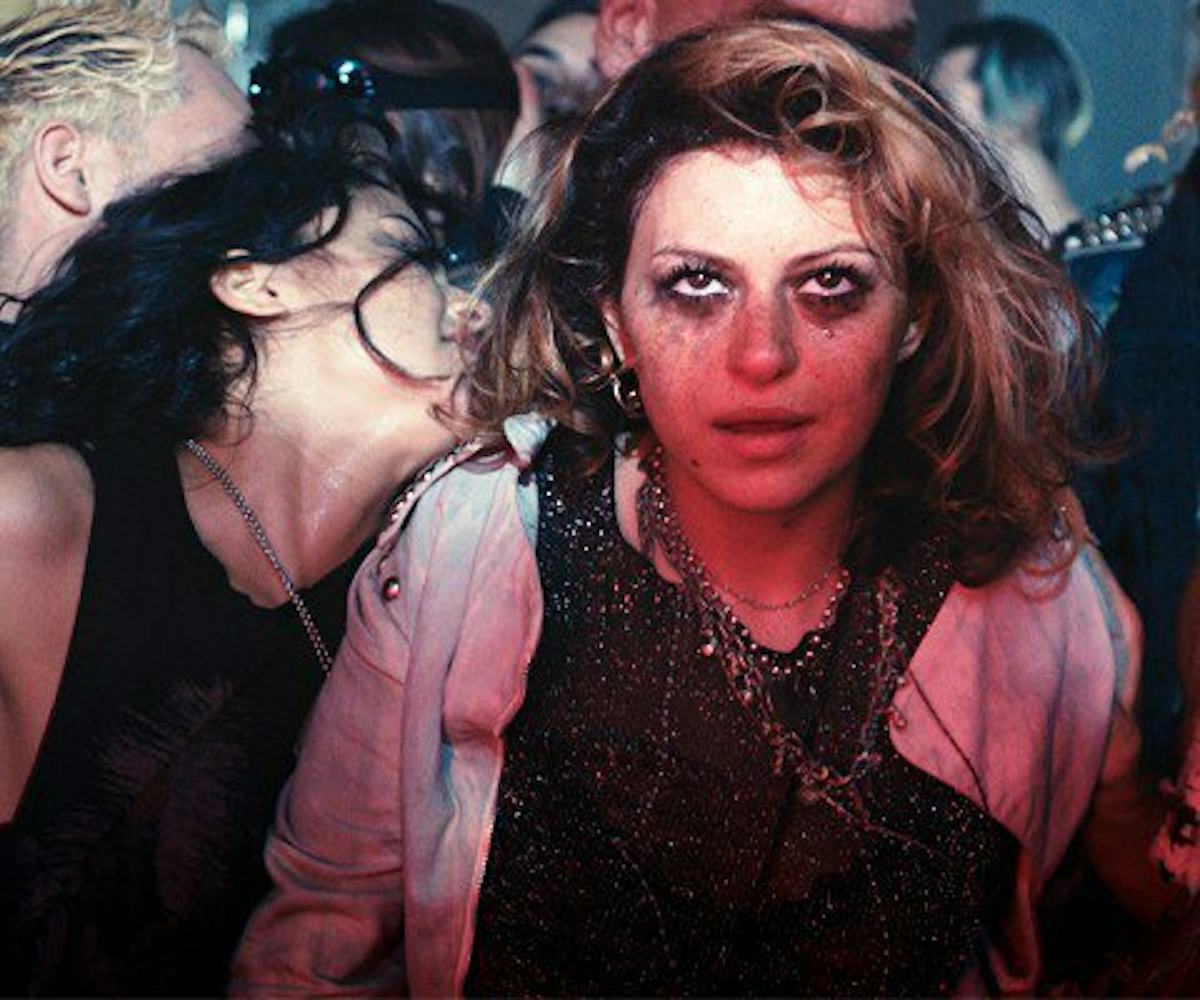 Your Anti-Blockbuster Guide To Movies This Summer
14 movies that are not junk food for your brain
Despite a slate of potentially good (and maybe even great) blockbusters arriving in theaters this summer, as always, the more interesting and rewarding movies don't involve ballooning budgets and third-act efforts to save the world. If you're willing to look beyond the multiplex, you'll find that indie distributors aren't afraid of the monolithic, profit-driven tendencies of the mainstream movie industry, and are bravely counter-programming their little indies that could against the CGI money monsters designed to take your dollars. Here are 14 of them that you should not miss.
Hounds of Love
The chilling premise of this lauded Australian indie revolves around a young woman named Evelyn who is abducted by a disturbed, serial killing couple who hold her captive in a bedroom. Realizing that their plan is to kill her, she hatches a counter-plan to divide the two of them through manipulation and mind games. The movie's trailer is as beautiful to look at as it is harrowing, and it's likely we'll be looking back on this movie as the launching pad for the careers of both star Emma Booth and director Ben Young. 
Paint It Black
Amber Tamblyn makes her directorial debut with this adaptation of the novel by Janet Fitch. It revolves around a young woman (Alia Shawkat, like you've never seen her before) who receives a phone call informing her that her boyfriend has committed suicide. The boyfriend's mother (Oscar nominee Janet McTeer, terrifying) blames Shawkat's character for the death, and the conflict between them escalates from there. The movie is nonlinear and borders on the experimental, but it serves as a thrilling calling card for Tamblyn, who has a bright directorial career ahead of her.
Band Aid
The premise behind this lovable indie feels a little sitcom-y. A couple starts a band and performs songs about their failing relationship in order to save it. But writer-director Zoe Lister-Jones, one of the gems of American independent cinema, infuses the movie with enough sincerity and charm to make it work. A great supporting cast includes Adam Pally as the aggrieved husband and Fred Armisen as the band's drummer, who both joined Lister-Jones after the movie's Sundance premiere to perform the terrific songs from the film as the band.
Beatriz at Dinner
This audacious indie will surely make headlines for the shades of Trump in its logline: A Mexican immigrant (Salma Hayek) goes up against a ruthless real estate tycoon (John Lithgow) at a dinner party. But this is a movie written by Mike White and directed by Miguel Arteta, who together made the incredibly daring Chuck and Buck, and who once again here take their story in some very unexpected territory. The majority of the film takes place during a dinner party, with Hayek and Lithgow joined by a stellar cast of actors including Transparent siblings, Jay Duplass and Amy Landecker, along with Chloe Sevigny, Connie Britton, and David Warshofsky. But the movie belongs to Hayek and Lithgow, whose characters are connected in a way that doesn't reveal itself until the end.
It Comes at Night
You are not ready for this movie, and the less you read about It Comes at Night, the better, so we'll keep it short. Filmmaker Trey Edward Shults follows up his stunning debut, Krishna, with this story about a family holed up in a home as the world outside ends. When another family shows up for shelter, tensions rise, and what unfolds inside the house becomes far more horrific than what lurks outside. Go see it.
The Bad Batch
Filmmaker Ana Lily Amirpour stormed onto the movie scene with her singular take on the vampire movie A Girl Walks Home Alone at Night. For her follow-up, the Iranian-American director is putting her stylish spin on post-apocalyptic America, as a girl named Arlen (Suki Waterhouse, making her debut as a lead actress) is shunned by society into a desert wasteland where she's captured by a group of bodybuilding cannibals. Somehow, a vagrant played by Jim Carrey and a cult leader played by Keanu Reeves figure into this story, which looks kind of like Mad Max: Fury Road-meets-Spring Breakers.
The Big Sick
In this big-hearted comedy, Silicon Valley star Kumail Nanjiani plays a thinly veiled version of himself, as a struggling stand-up comic who falls for a girl (Zoe Kazan) that his Pakistani family would surely not approve of. While his relationship with Emily develops, Kumail's mother is trying to set him up with an arranged marriage. The story takes an unexpectedly serious turn when Emily falls into a mysterious coma, and her parents, an absolutely wonderful Holly Hunter and Ray Romano, arrive in Chicago to be by her side. It's their budding relationship with Kumail during this difficult time that lends the movie an unexpected resonance. That the story is based on Nanjiani's real-life courtship with his wife, Emily V. Gordon, (they co-wrote together) makes the story's unexpected twists that much more satisfying.
A Ghost Story
Stars Rooney Mara and Casey Affleck reteam with director David Lowery (the three of them made the moody Western Ain't Them Bodies Saints) to tell the story a man who, after he dies suddenly, is forced to watch his wife's life go by without him. What might seem, at first glance, as a corny visual gag—Affleck observes the events while wearing a white sheet with holes cut out for his eyes—is more, er, haunting than it is silly, and Lowery's exploration of memory and time is so profound and tastefully made that you'll forget you're watching a dude in a bad children's Halloween costume.
City of Ghosts
As the fight against ISIS rages on, documentary filmmaker Matthew Heineman does his part with this bracing movie about the group of journalists, who call themselves "Raqqa is Being Slaughtered Silently," who aim to shed light on the horrors of being committed by the terrorist group through their unflinchingly brave reportage. This is not an easy watch—Heineman does not hold back in showing the havoc wreaked by ISIS in their base of operations, the Syrian city of Raqqa, but it is essential in understanding the threat they pose not just to the West, but to their own fellow citizens.
Lady Macbeth
Don't let the title deceive you. While still a period piece, this is not an examination of one of Shakespeare's most notorious characters. Instead, it is a metaphor for the tale of a young woman named Katherine, who, in the 19th century England, marries a sadistic aristocrat who takes pleasure in humiliating her in a variety of ways. When she begins a torrid affair with one of the workers on her husband's estate, something inside of her is unleashed, and she takes control of her situation with violent results. A breakout role for newcomer Florence Pugh in the lead, don't let the corsets and Victorian milieu fool you. This is a thoroughly bold and modern thriller.
Ingrid Goes West
A Fatal Attraction for Generation Like, this Sundance hit follows Aubrey Plaza's title character as she heads to Los Angeles to befriend-slash-stalk an Instagram It Girl she's become obsessed with, deliciously embodied by Elizabeth Olsen. Director Matt Spicer's satire of our image-obsessed culture can sometimes feel a little on the nose, but it is always entertaining, and Plaza has never been better.
Step
Amidst the maelstrom of racial inequality and social inequality surrounding Baltimore circa 2015, director Amanda Lipitz trains her camera on Baltimore Leadership School for Young Women, whose mission is to send every one of its students to college. To burn off the stresses of school, the students partake in an extracurricular step dance team that, when we find them, are looking to redeem themselves by winning the state finals, after a crushing loss the previous year. The result is exuberant, life-affirming, and more entertaining than most Hollywood fictions.
Wind River
Over the last several years, Taylor Sheridan has written two of the most well-crafted action thrillers in recent memory. Both Sicario and Hell or High Water combined high-minded socio-political and economic themes with old-fashioned action set pieces made with skill and expertise. But those movies had veteran filmmakers bringing Sheridan's vision to life. Wind River marks his directorial debut, but based on reviews from the movie's Sundance debut, he has a bright future ahead of him in that department. The movie follows a U.S. Fish and Wildlife agent (Jeremy Renner) who is sent to the Wind River Indian Reservation to investigate a series of murders. He's joined by a rookie FBI agent (Elizabeth Olsen, again), who is thoroughly unprepared for the raw wintry elements they encounter. A perfect way to beat the summer heat.