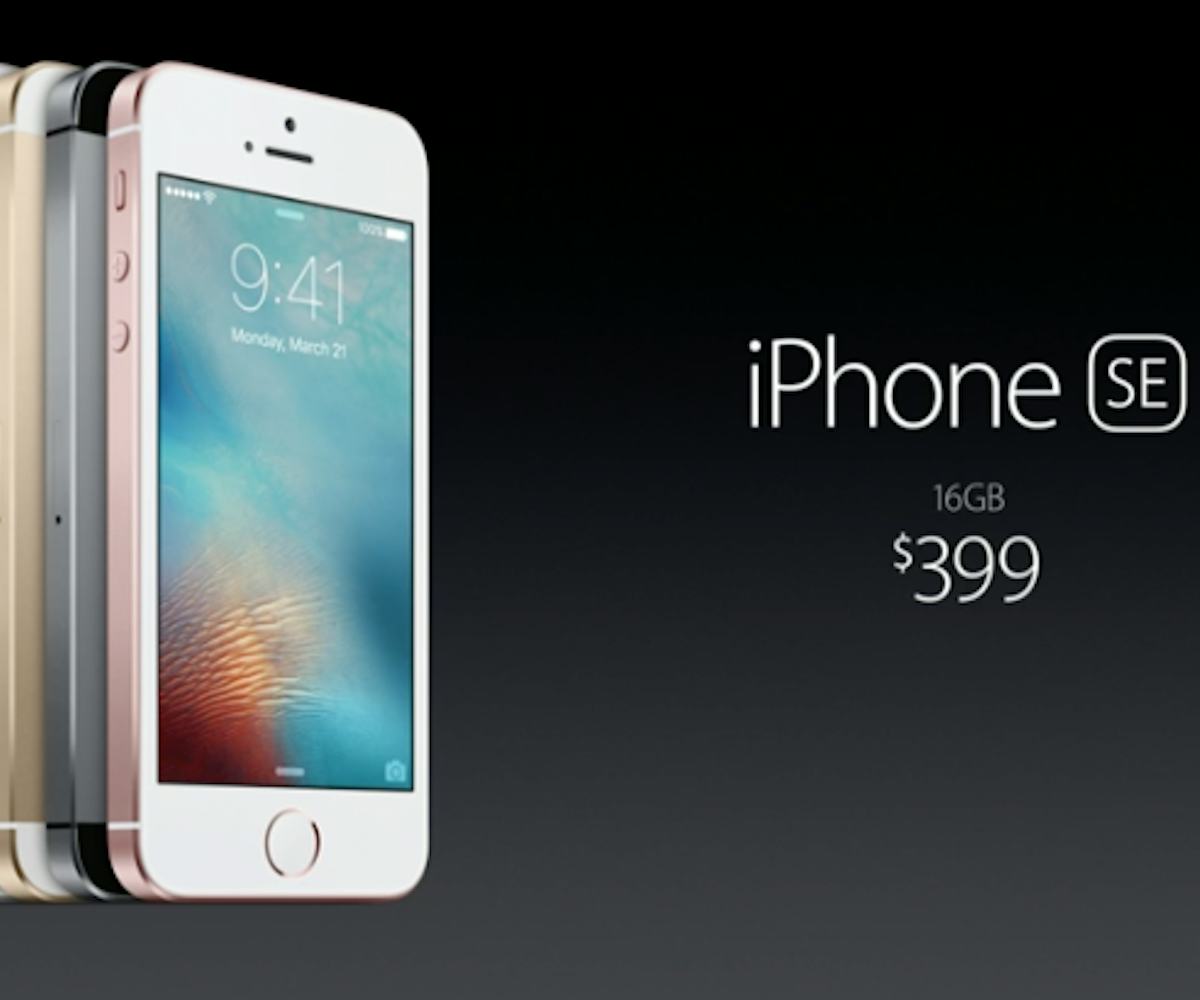 Photo by Justin Sullivan/Getty Images
Here Is Your New, Smaller iPhone
Apple has finally decided that size does matter. Once upon a time, we all wanted tiny, minuscule phones, as small technology seemed to suggest more advanced technology. But as we became accustomed to iPads and tablets, suddenly our need for a mini-machine was replaced with the desire to have a device that really could do it all, which meant having some heft in the hand. With the advent of both the iPhone 6S Plus and the Samsung Galaxy, phones have gotten big.
Too big, says Apple, who has decided that the arms race to the world's biggest phone is going to send us back in time, lugging around the brick phones of the '80s. So, today, it has decided to invoke the legacy left behind by RAZRs and Nokia. In other words, Apple is shrinking. Today, the Cupertino juggernaut announced the iPhone SE (pronounced iPhone "Essee"), which is a replacement for the 5S. 
Ahead, check out the new device, and figure out for yourself if you want it. 
The iPhone SE is a four-inch phone that essentially hopes to shrink down the Apple 6S, and this phone aims to be the new entry-level phone for those who have not yet converted to the cult of iPhone. Greg Joswiak notes that "some people just like smaller phones." The phone has some impressive specs, including faster Wi-Fi, faster LTE, and runs the new iOS 9.3. Welp. 
Like the iPhone 6, the iPhone SE can also capture live photos, and features the warm two-tone flash. The camera is a rich, industry-standard 12K megapixel.
Here's the most exciting part: This phone will be a more affordable version of the larger phone, clocking in at $399 for the 16GB phone, and $499 for the larger, 64GB phone—or $17/month for installment plans. Oh, and it is available for pre-order on March 24, shipping on March 31. No, this is no April Fools' joke.