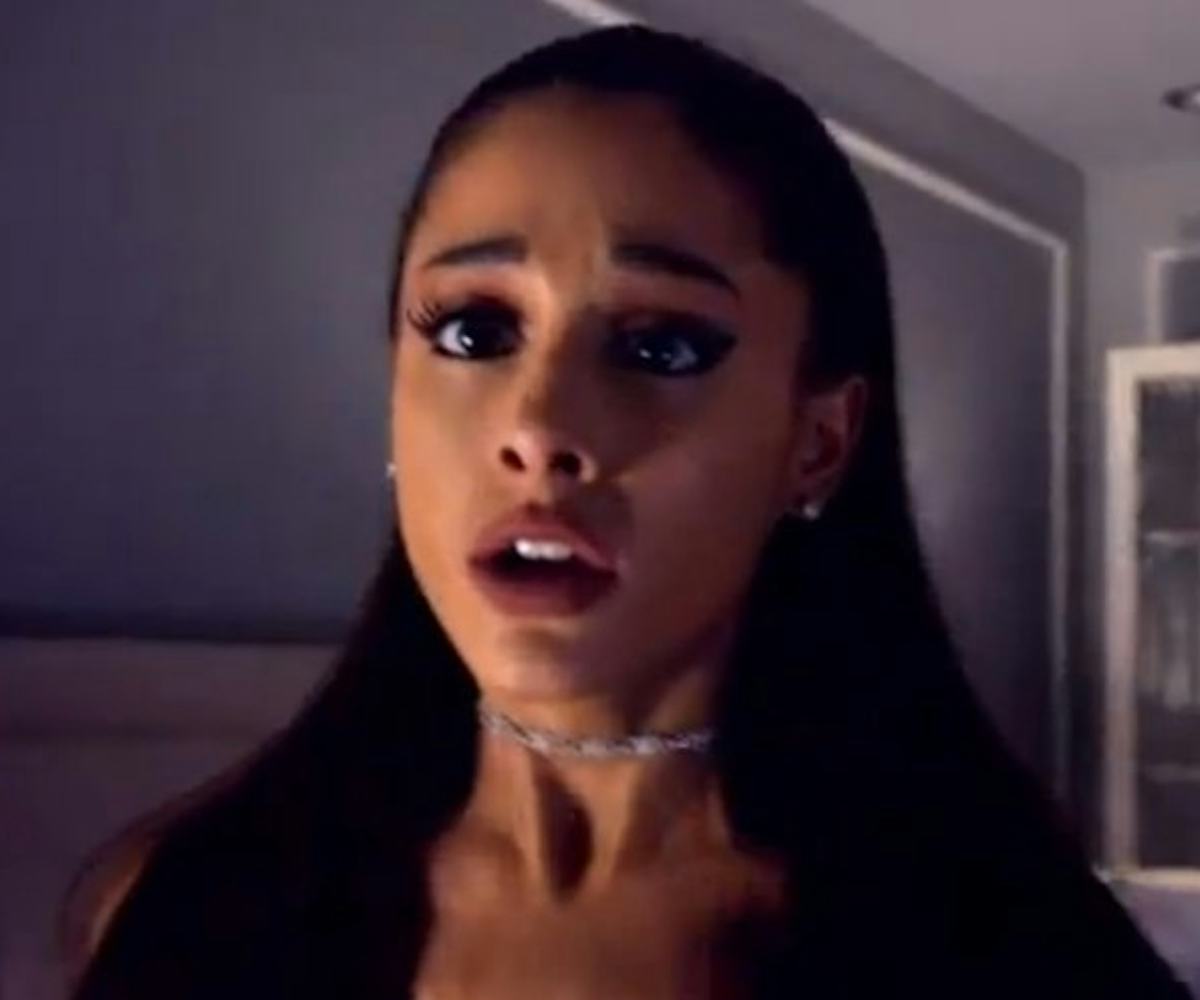 photo via VH1
ariana grande's fate revealed in $1'scream queens' leaked scene
hint: it doesn't involve doughnuts
Nowadays, we pretty much expect someone to leak footage of upcoming movies or TV shows before they're released. In the case of upcoming TV thriller Scream Queens, the leaked footage is a *major* spoiler, and it reveals the tragic fate of Ariana Grande's character. 
The clip shows Ariana frantically tweeting for help before being stabbed by a masked devil in a red body suit. She falls to the ground, and then gasps and appears to fight back. Of course, the clip cuts off before we can determine Ariana's true fate, but things aren't looking good. Even the show's creator, Ryan Murphy, told The Hollywood Reporter that only four characters will live on past the first season.
"It's similar to American Horror Story in that it's anthological but different in that at the end of the first season there will only be four characters out of 25 left," he said. "And those four in season two will go on to a new horror genre—like a sorority is a horror genre to me, it's a place where there were horror movies in the '80s like Sorority Row—and they will go on."
All this is more reason to watch when Scream Queens premieres on Fox in September. Will everyone's favorite doughnut-licker live on? Only time will tell.