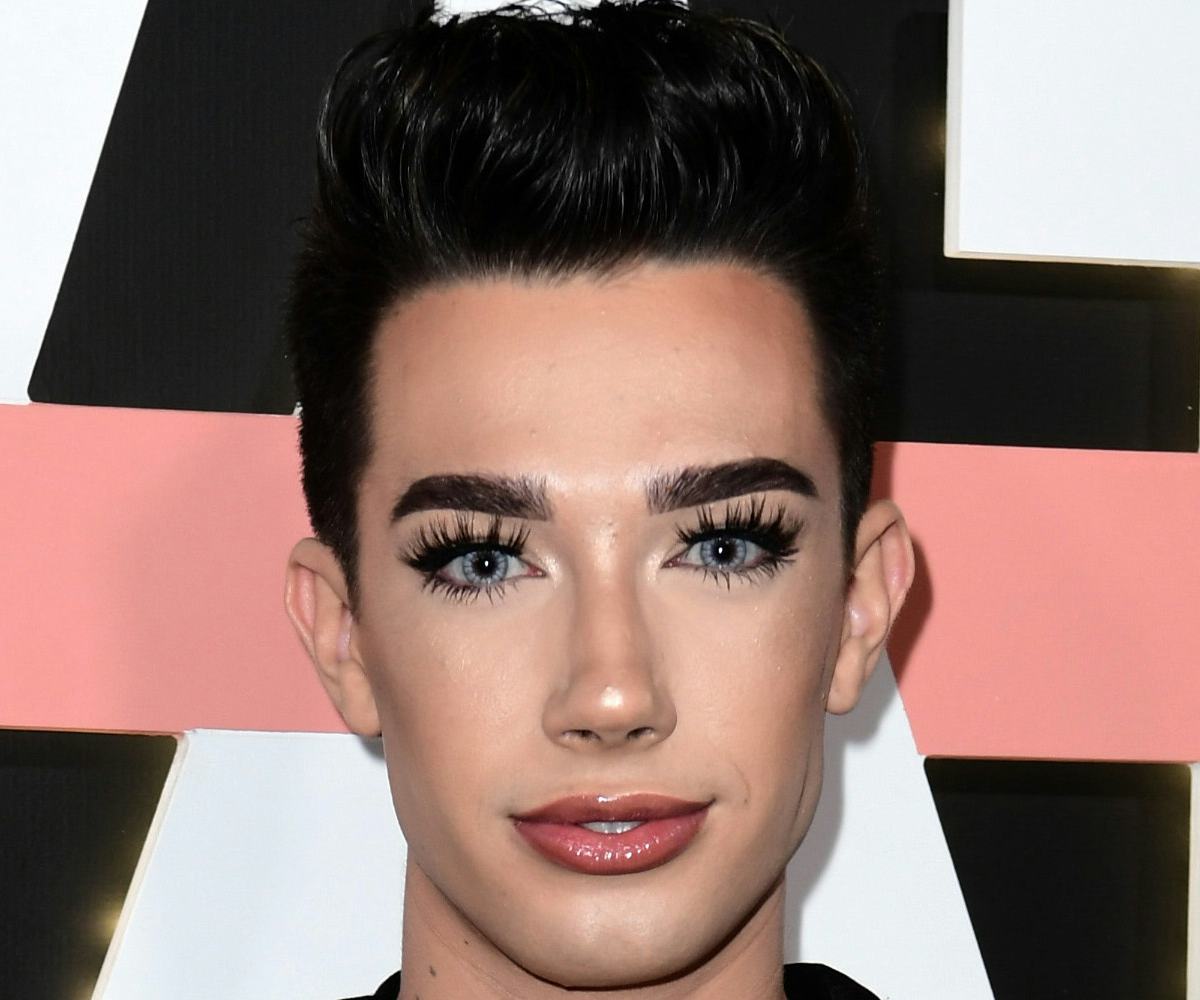 Photo by Emma McIntyre/Getty Images
The Internet Isn't Here For James Charles Calling Ariana Grande Rude
Controversial YouTuber James Charles is coming under fire for calling Ariana Grande the "rudest celebrity" he'd ever met.
Speaking to fellow YouTubers Shane Dawson and Ryland Adams as they made him over, Charles said, "I really like Ariana. I just had a really crappy experience with her."
"I went to her show here in L.A. I posted a bunch of videos from the night, and she had DMed me, like, 'Thank you for coming!' She was so sweet," Charles said. "I was like, 'Love you the most ever in the world' She followed me and DMed me. She was like, 'I wish I knew you were coming. I would've loved to have you backstage.'" However, this interaction apparently came on the heels of several controversies in which Charles used racist language on now-deleted posts and joked about catching Ebola in Africa.
Understandably, Grande's fans were not pleased that she followed Charles. After seeing tweets saying Grande had unfollowed him following the backlash, Charles checked it out and, sure enough, she had—a move that led Charles to DM her to ask why. According to Charles, Grande responded that she didn't want to disappoint her fans.
"I sent back a strong-word message to her and was like, 'You have 100 million fans. It's really disappointing that you'd stoop to the level of listening to people bullying me just to appease them, but okay,'" Charles continued.
However, the internet isn't having it, with many saying that Charles wasn't being bullied. "You were being ostracized for being racist. Ariana Grande isn't rude either, she listened to her fans. Y'all so damn entitled,"
. Another user pointed out that
Grande reportedly fired a backup dancer
for saying the N-word, and that it's strange Charles thought she wouldn't unfollow him.
Charles has since taken to his Twitter to address the backlash, writing that if people "just watch the damn video and you'll hear me say how much i love her & her music, i was asked a question and i answered, it was just one unfortunate situation that i said i didn't blame her for but was upset by lol i don't understand why this is 'news.'"