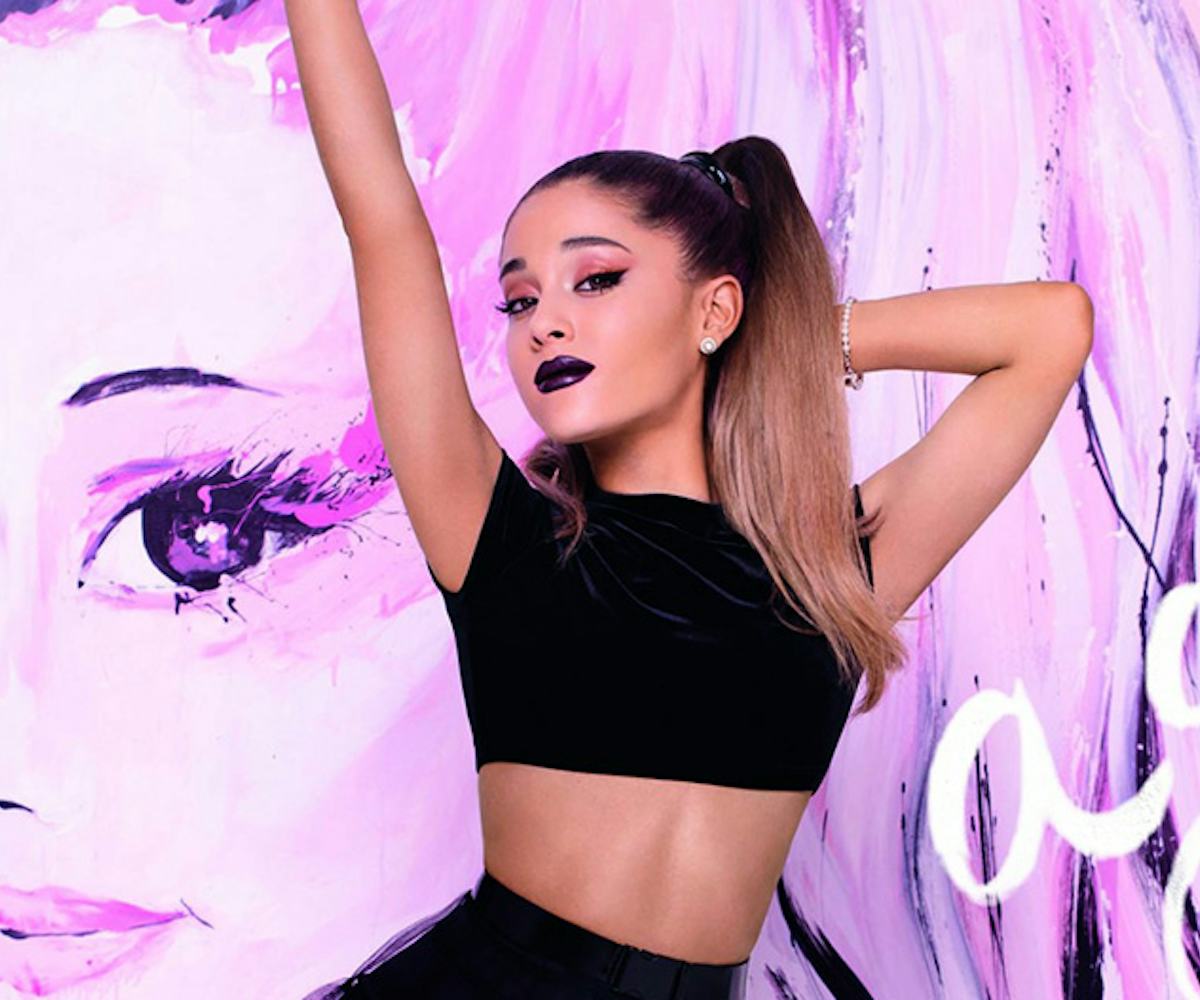 Photo: Courtesy of MAC Cosmetics.
Ariana Grande Is MAC Cosmetics' New Viva Glam Star
now you can become who you really are.
It was only a matter of time before MAC Cosmetics nabbed Ariana Grande for its Viva Glam collection. She and the brand officially announced it today, via Periscope. How avant-garde of them.
The collection features a dark-plum lipstick "to represent the bad girl in you," Grande explained in her live stream. She continued to describe the "light-pink lip gloss to represent the good girl in you, because I think you should be able to play up both sides." Kind of like she plays up both sides of her hair: half up, half down. Grande continued to express how excited she was via 
, where she captioned a photo saying she was "beyond honored and excited to be working with a brand that stands for and always has stood for equality."
The collection will hit stores January 2016. And, as always, 100 percent of the proceeds will go towards the MAC AIDS Fund.
Photo: Courtesy of MAC Cosmetics.