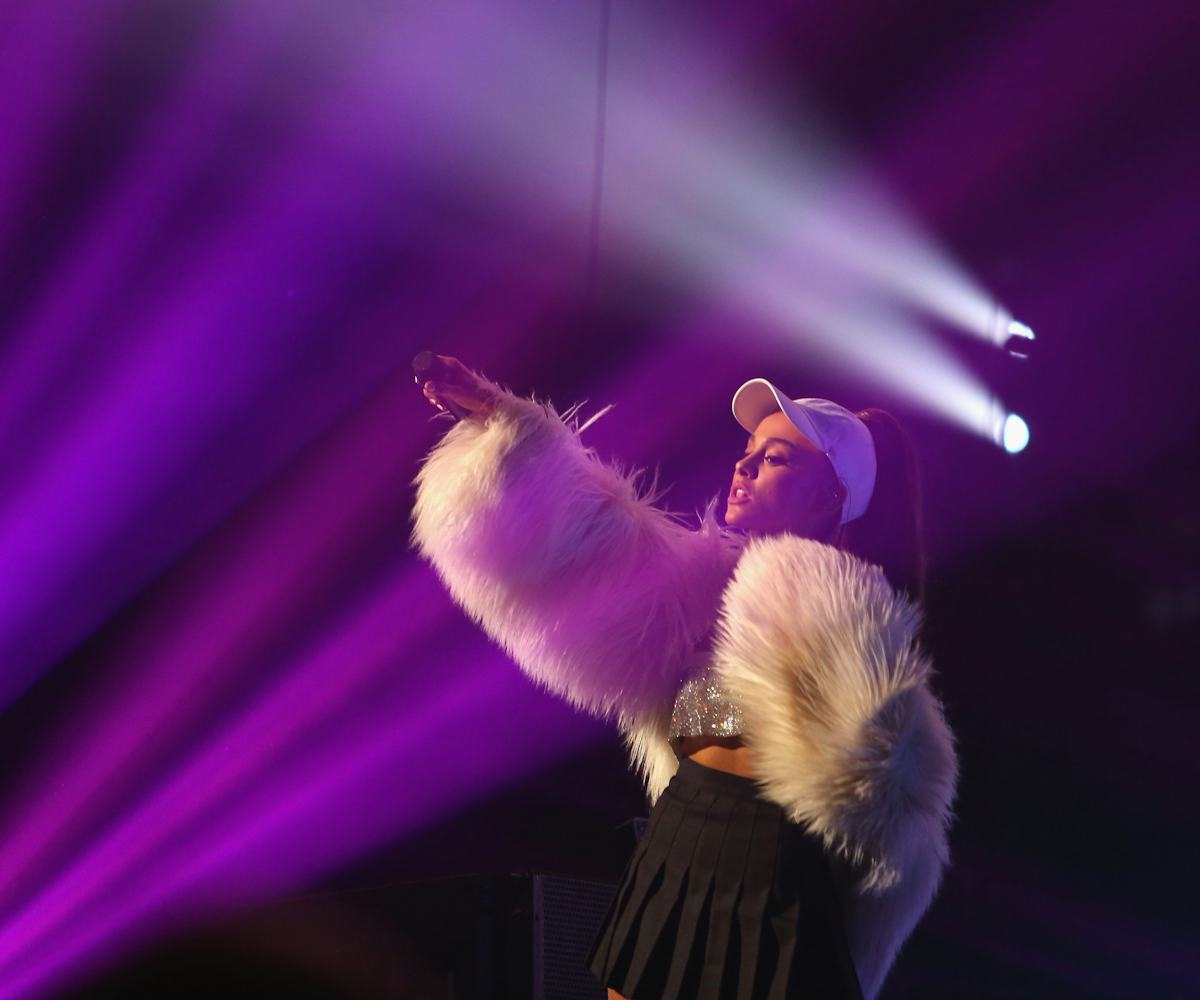 Tasos Katopodis/Getty Images
Why One Father's Letter To Ariana Grande Is Going Viral
"Take care of you first. Your fans aren't going anywhere."
All week, millions of people have been showing their support to Ariana Grande, the city Manchester, and the victims and families of those affected by the attack on Manchester Arena this past Monday.
It seemed like nearly every day there was a new viral tweet advocating for the victims and supporting Grande during this difficult time. The most recent person to go viral is a father of three daughters, named Patrick Millsaps.
Millsaps posted a heartfelt open letter to Grande after reading her tweet following the attack, and it quickly took the internet by storm. His warm advice to the singer is what caught the eye of millions. In a numbered list of points, Millsaps addresses that Grande doesn't have a "dadgun thing to be apologize for," emphasizing that the attack was in no way her fault and beyond her control. He also advised that the singer "spend time with your God, your family, and your friends who will give you space and support when you need it."
He ends his letter by encouraging Grande to find it in her to sing again, on behalf of all the dads whose daughters love her music. "Every time you open your mouth and share that incredible God-given gift to the world, you make this crappy world a little less crappy."
You can read Millsaps' tweet in full, below.