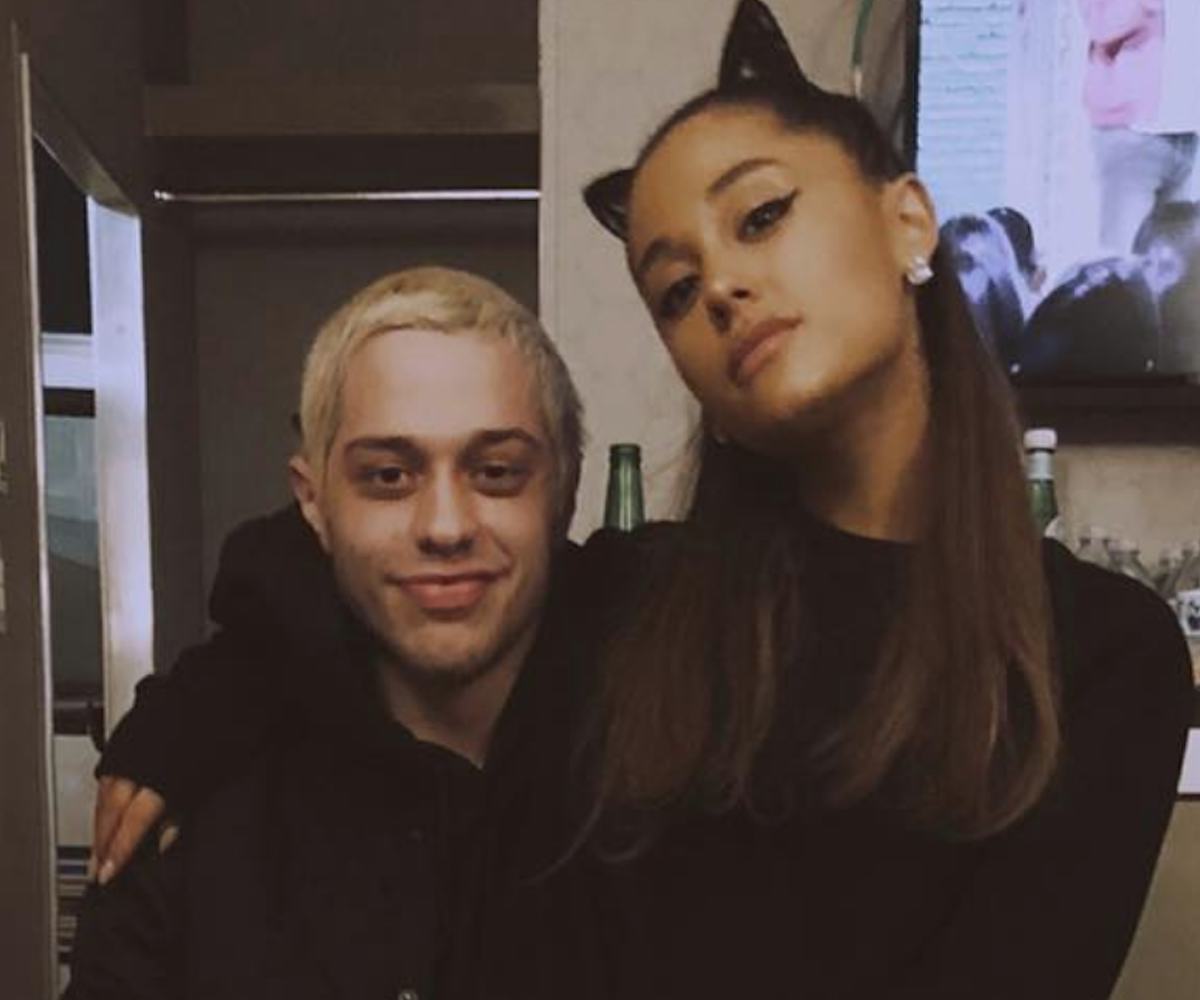 Photo Via @ArianaGrande Instagram.
Ariana Grande Knew She'd Marry Pete Davidson In 2016
Ariana Grande just gave us further proof that you should never question a Cancer's psychic abilities.
Last night, Grande sat down with Jimmy Fallon on The Tonight Show to chat all things Sweetener, out today. Obviously, her song "Pete Davidson" came up.
After admitting that she wrote the song a week after they began dating, Grande also revealed that she had "the biggest crush in the whole world" on Davidson after she guest-hosted SNL in 2016.
"I left his writers' room when we were writing skits and stuff for the show, and my tour manager was in the hallway," Grande revealed. "I don't have crushes on people I don't know, but I left and I like jokingly said to my tour manager, 'I'm marrying him. 100 percent. I'm literally marrying him." 
Talk about willing something into existence. Watch her retell the story, below.