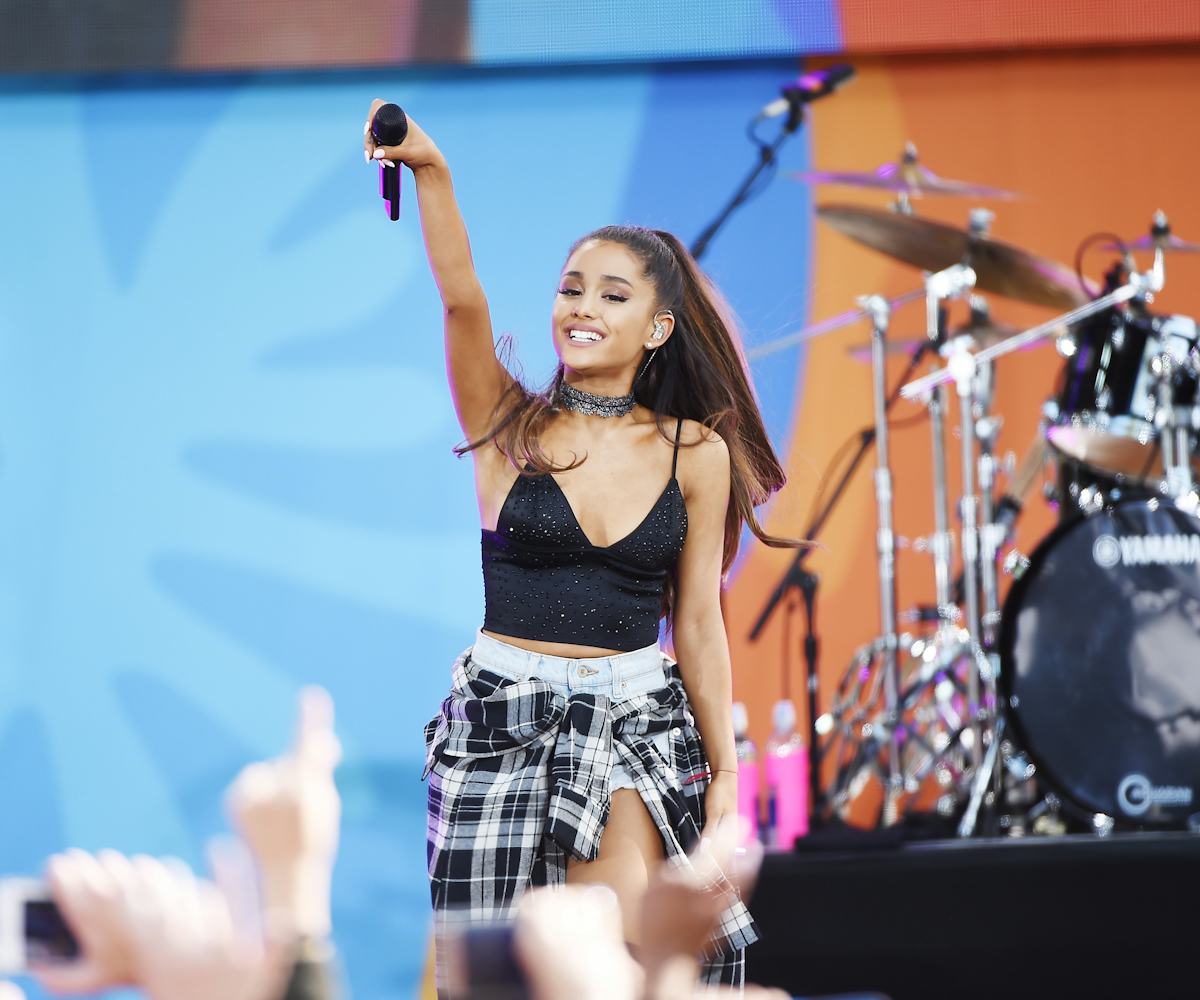 Photo by Nicholas Hunt / Getty images
Ariana Grande Just Dropped Two Perfect Pieces Of Pop Candy
For your Song of the Summer consideration
Ariana Grande already has one Song of the Summer contender, the club banger "Into You," off of her sprawling third album, Dangerous Woman. But the competition for the coveted title is steep, with another dance floor stomper, Calvin Harris and Rihanna's "This is What You Came For," making a late push for the crown.
On Tuesday, Grande hedged her bets by releasing two new songs on her SoundCloud: "Voodoo Love" and "OG Honeymoon Ave," both with the potential to catch fire in the summer's final month. The first is a straight-up feel-good pop offering that finds the steel-voice singer in top form. The second, meanwhile, is a revamping of Yours Truly opener, "Honeymoon Ave," featuring strong throwback vibes courtesy of The Dap Kings.
"I feel like my heart is stuck in bumper-to-bumper traffic/ I'm under pressure 'cause I can't help you the way that I want/ Let's just go back to the way it was/ When we were on Honeymoon Avenue/ Honeymoon Avenue/ Baby, coasting like crazy/ Can we get back to the way it was?" Grande sings over a funky beat. 
So while fall looms larger and larger, and vacations wrap up, Grande wants us to know that the summer isn't over quite yet. Listen to "Voodoo Love" and "OG Honeymoon Ave" below.