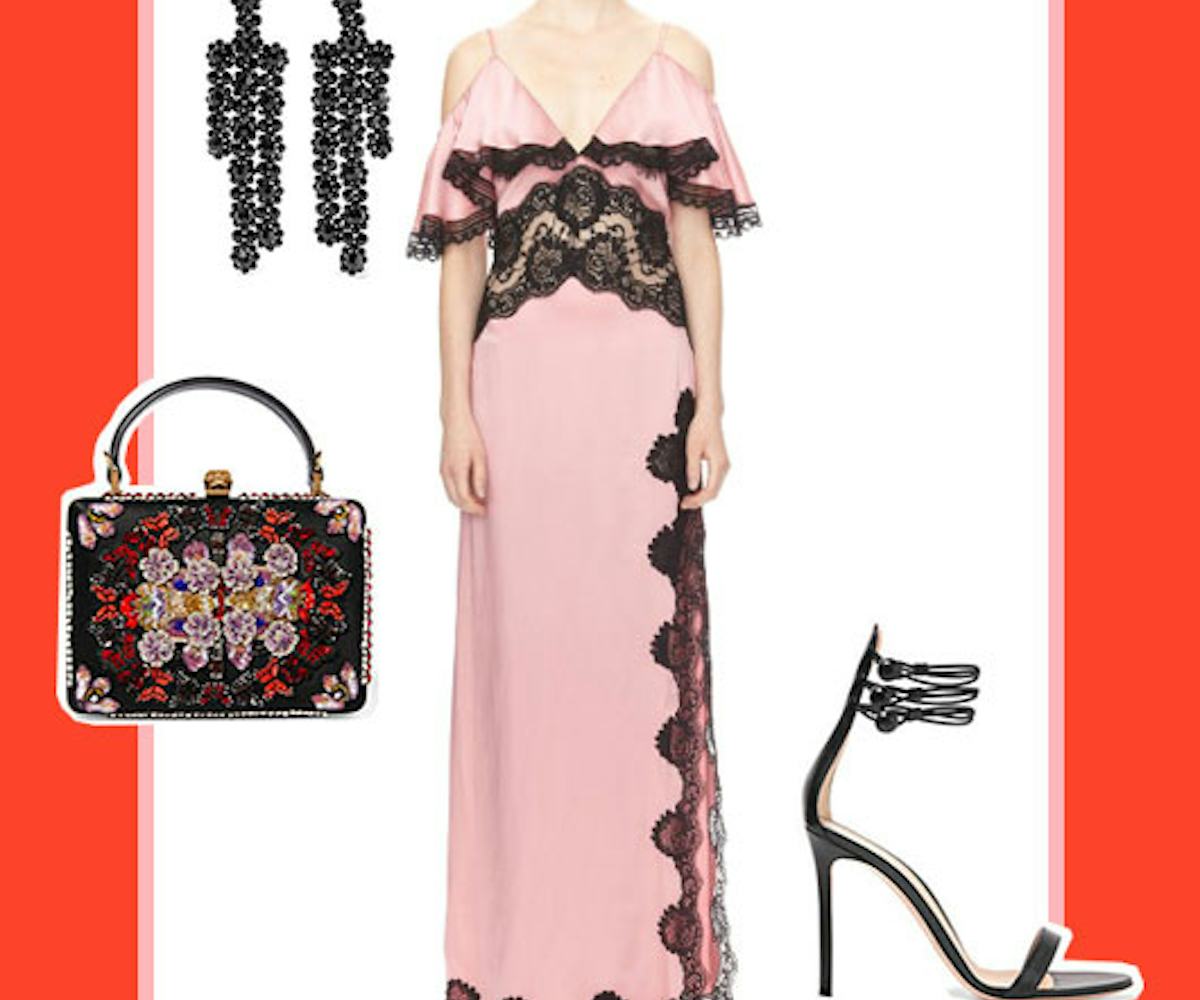 Images via Armarium
Armarium And Net-A-Porter Are Here To Solve Your Event-Dressing Woes
Dress? Check! Super cute matching accessories? Check!
We all know the struggle it can be to get dressed for a big event.
More than likely, whatever you choose to wear is not something you're going to wear again (Repeat an occasion outfit? Never!), which also means that you probably won't find what you're looking for by digging through your own closet. In that case, why shell out a ton of dough on something that won't ever see the outside of your closet again?
That's where Armarium comes in to save the day. With some of the coolest designer pieces (some straight off the runway) up for grabs to borrow on their website and mobile app—we're talking $1,700 Missoni dresses available for $250—they're definitely there for you when you're trying to turn heads at your next big event.
Even better? Armarium just announced an exciting new partnership with Net-A-Porter. Each rental piece now comes with three product recommendations, available for purchase from Net-A-Porter, to help you complete the look. This way, you can put together a full ensemble without much effort.
The Net-A-Porter collection is curated by people you can trust, namely, the members of Armarium's Style Brigade, a collective of 35 renowned stylists and fashion tastemakers (including NYLON's very own J. Errico and Dani Stahl). With that being said, there's no doubt that the shoe, handbag, and earring recommendations shown will be the perfect addition to your rented look.
Be sure to check out Armarium the next time you need to put together the perfect look with minimal effort, and check out Net-A-Porter's specially curated recommendations for each.