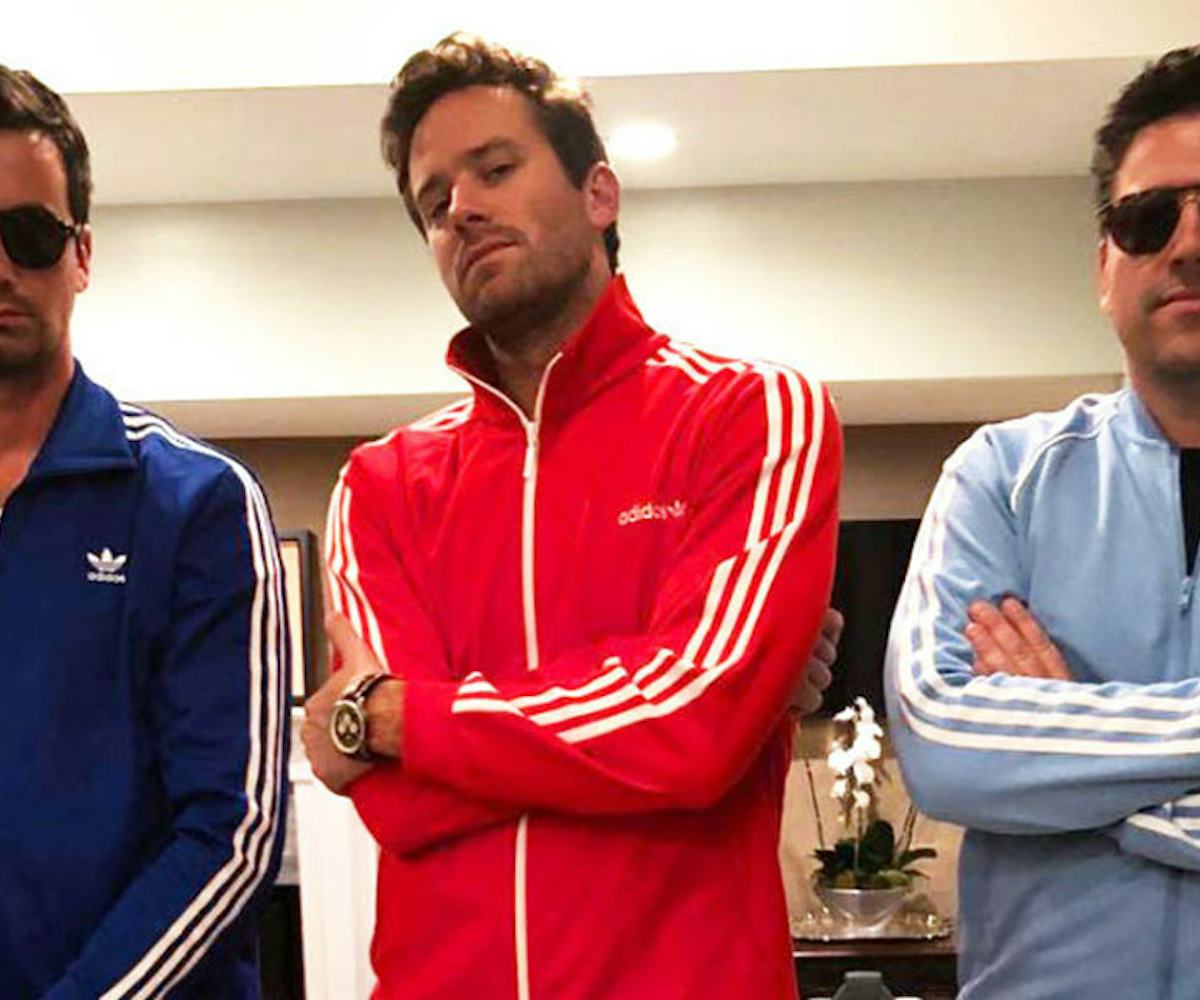 Photo via Instagram/@armiehammer
R.I.P. Armie Hammer's Tracksuits
We'll remember you fondly
Much to the chagrin of us, other Hammer Heads, and Conan O'Brien, Armie Hammer has officially decided to stop wearing tracksuits.
Just so we're all up to speed: Hammer pretty much only wore tracksuits and more tracksuits during his 14-month press tour for Call Me By Your Name. It became his uniform. He didn't have to spend an extra 15 minutes worrying about what to wear in the morning. All he had to do was zipper up, maybe snap some buttons, and he was good to go. Hammer chalked the move up to a case of the "fuck its" and compared it to high school senioritis, or the equivalent of wearing pajamas during your senior year. "If I'm going to go continue to talk about this movie that I've talked about ad nauseam, I'm going to be comfortable," he said.
Alas, Hammer's "fuck-it" phase has passed, and he's decided to end his relationship with the two-piece outfit. "I would like to take this moment on the show now to officially announce my retirement from tracksuits," he told O'Brien, declaring that he now has 70 in his closet courtesy of brands like Adidas, Armani, and even Oscar Mayer. "I got oversaturated and burned out on tracksuits." 
Sad! In honor of better times, we've gathered some of our favorite sporty moments from the actor. Think of it as an athleisure memoriam, if you will.