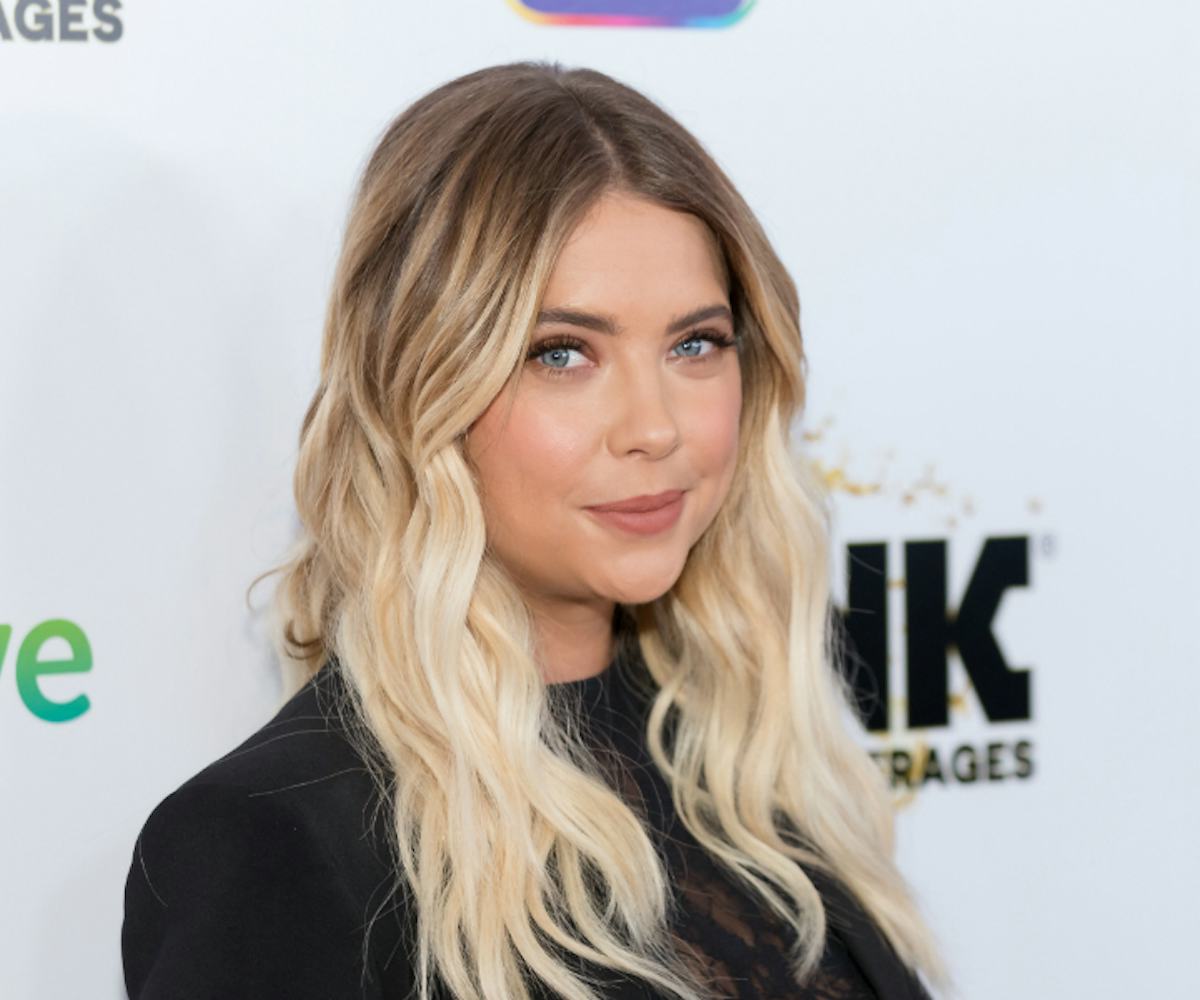 Photo by Greg Doherty/Getty Images
Ashley Benson "Didn't Get Paid" For 'Spring Breakers'
She revealed in a new interview
In a new interview with InStyle, former Pretty Little Liars star Ashley Benson dishes all about her money matters. 
Benson made it clear that she isn't afraid to make a little less money if it's an indie project she's really excited about, pointing out that she made very little, if anything, for Spring Breakers, the popular 2013 drama she starred in alongside James Franco, Selena Gomez, Vanessa Hudgens, and Rachel Korine. 
One [film] that I didn't get paid for—really, at all—was Spring Breakers, which turned out to be one of my favorite projects I've ever done. In the indie film world, I would rather get paid [next to] nothing to work with someone like Harmony Korine and have an amazing experience and the outcome be an incredible film I'm really proud of.
In another part of the interview, Benson said that she's pro-thrifting and always down for a bargain, peeling through the racks of TJ Maxx and Goodwill for a good find without hesitation. "I do, however, splurge on bags," the actress noted. "I just bought this Givenchy purse–it's really chic. I love it and wear it every day. If I make a big purchase, I will really use it.
She's also no stranger to a little sponsored content on social media, partnering with brands like Olay and Smarty Paws to cushion her budget. "But also one of the reasons I partnered with SmartyPaws," Benson noted, "is because I'm a weird dog lover obsessed with my dogs, and for every bag purchased, they make a donation to the Humane Society to help other dogs." 
Read the entire story, here.