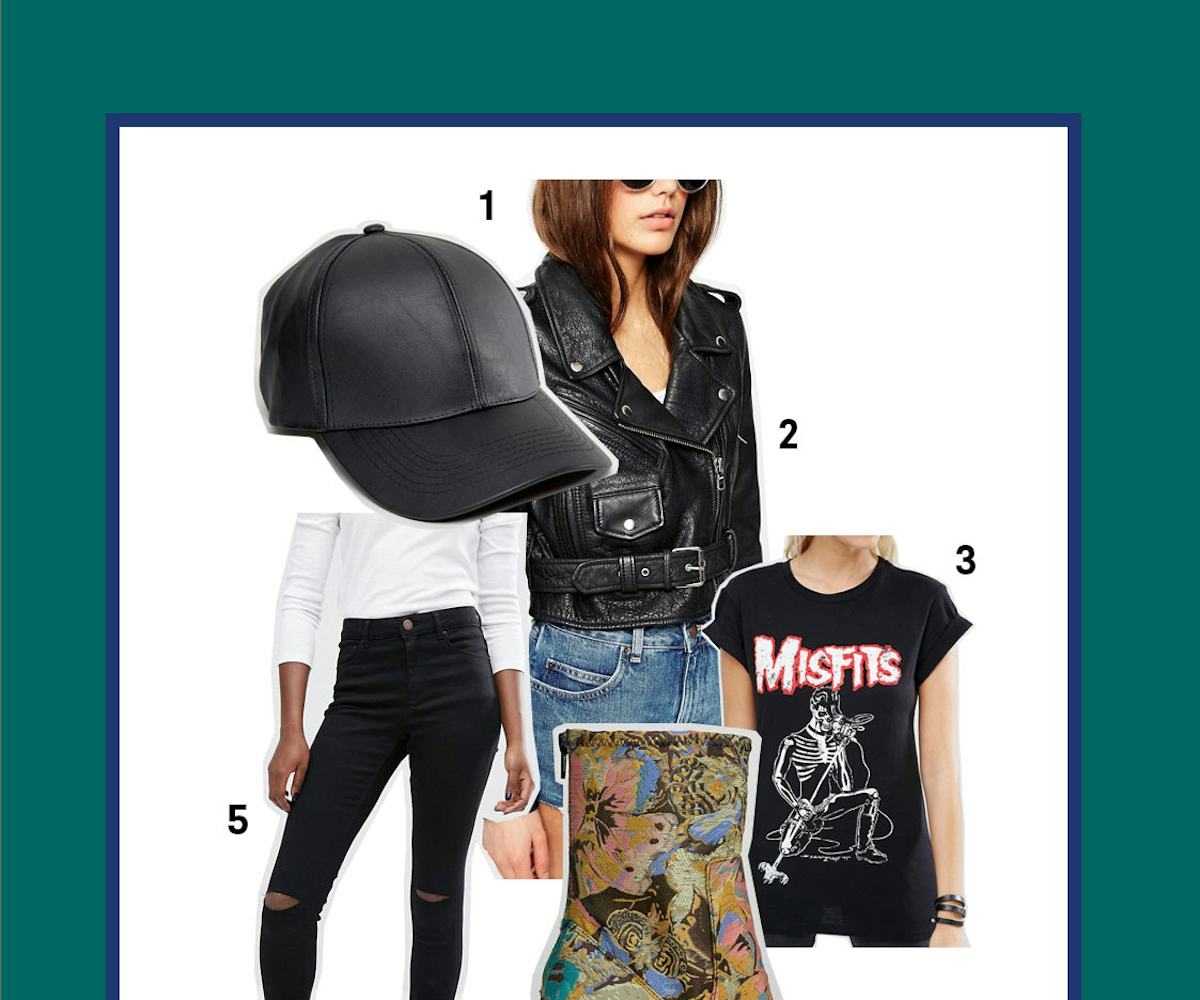 Illustrated by Liz Riccardi
Florals For Fall Can Actually Be Groundbreaking
Three perfect fall outfits, straight from ASOS
As Miranda Priestly, of The Devil Wears Prada fame, once dryly said, "Florals for spring? Groundbreaking." Florals for fall, however? Actually groundbreaking. With parts of the world hunkering down for the colder months and the flowers outside slowly but surely disappearing, introducing some blooming motifs to your autumn wardrobe is essential for giving you that little spring in your step. Luckily, ASOS' Fall 2016 collection features an array of floral-inspired pieces that complement any outfit you see fit. The key is not letting the flowers overpower your overall look. Like their function in a room, they accessorize and enhance an outfit.
Ahead, three perfect outfits from ASOS made even more perfect with floral accouterments. Mrs. Dalloway would be so proud.
Brunch should be effortless; work is for weekdays. Keep it simple, and let your floral accessories do the talking.
ASOS, Floral Brocade Baseball Cap, $11.50, available at ASOS; Reversible Bomber Jacket With Tipped Rib, $96.74, available at ASOS; Authentic Straight Leg Jeans In Oxford Wash with Fringed Hem, $61.27, available at ASOS; SIMONE Heels, $57, available at ASOS; Crop Top in Stripe Rib, $22.57, available at ASOS.
Fall weddings are your chance to get a little playful with your formal wear look. Punk up your breezy floral dress with a wide-brimmed hat, a pair of perfect fall heeled boots, and a no-fuss clutch. The perfect complement, however, is draping a faux leather jacket over your shoulders. We're not saying you'll upstage the bride, but you'll come close.
ASOS, Felt Panama Hat With Plait Braid Trim, $32.25, available at ASOS; V Neck Ruffle Midi Dress in 'Vintage Floral,' $68, available at ASOS; Circle Grab Clutch Bag, $14.51, available at ASOS; Elouise Sock Boots, $61.27, available at ASOS; Ultimate Biker Jacket In Leather, $161.23, available at ASOS.
Cooler weather gives you a more legitimate reason to bust our your favorite leather jacket. (Though, there is absolutely nothing wrong with rocking it in the warmer months. Style knows no rules.) Live your rock star fantasy with a vintage band tee underneath your jacket. By keeping your jeans simple, your floral boots will steal the show. Rock on.
ASOS, Leather Look Baseball Cap, $19.35, available at ASOS; Cropped Leather Biker Jacket in Washed Black, $241.85, available at ASOS; Boyfriend T-shirt With Misfits Print, $29.02, available at ASOS; Elmery Jacquard Ankle Boots, $68, available at ASOS; Ridley Skinny Jeans In Clean Black With Displaced Ripped Knees, $48.37, available at ASOS.