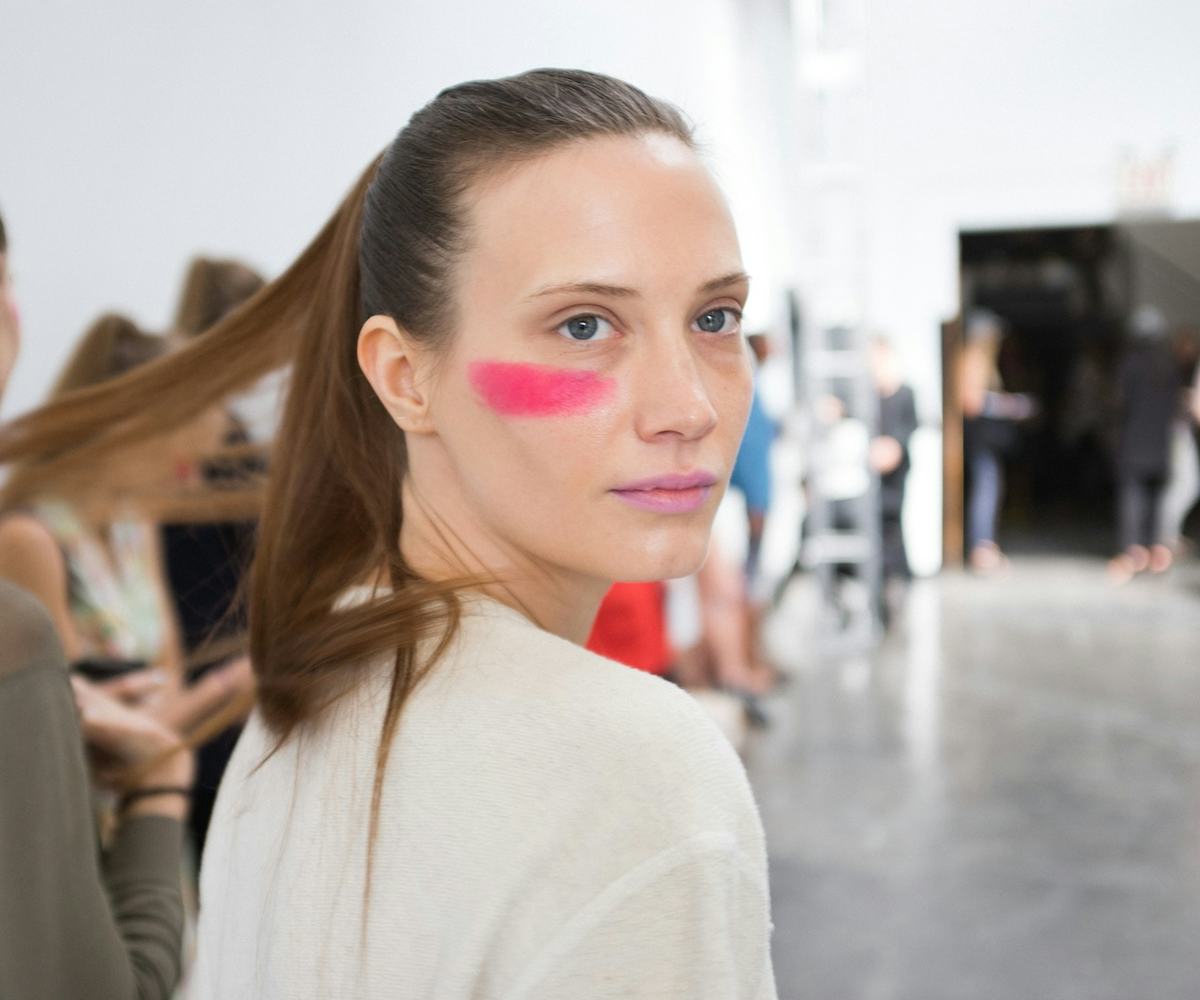 Courtesy of Assembly New York
designer to know: assembly new york
back to the future with sporty spice.
Walking into Assembly New York's Lower East Side outpost is sort of like stepping into a really cool minimalist oasis admist a sea of dive bars, crazy busy restaurants, and crowded sidewalks. It's white, it's quiet, and it just oozes that kind of effortless cool that's tough to replicate.
We already know that we can count on the Manhattan label for boxy tops and breezy bottoms. But for spring, the brand cranked up the neon '90s factor with neoprene crop tops, miniskirts, and pinafores dotted with itsy bitsy prints. We don't know what we want to add to our shopping list first: the ying-yang tee, the floral blazers, or the baggy shorts that just might convince us to hit the gym sooner rather than later.
The hair was slicked back into high ponytails (super aerodynamic!) and the models sported pink zinc streaks on their cheekbones, which stood out big time on the girls' otherwise bare faces. Oh, and ankle cuffs? They're totally happening. In case you haven't heard, the '90s are back (just kidding, you already knew that). 
Find out more about Assembly New York.