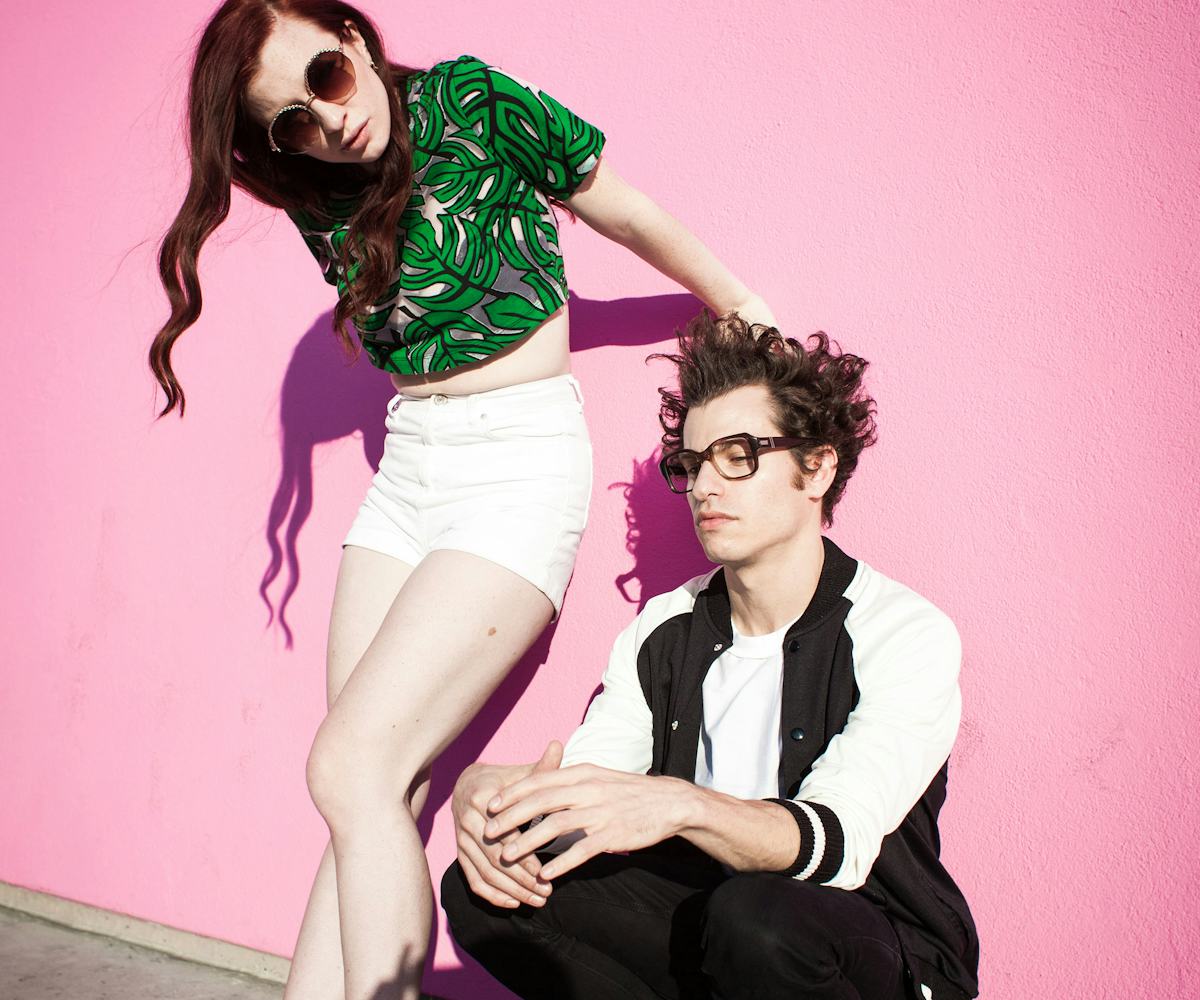 Photo by Kaitlin Christy
ASTR Open Up About The Importance Of Music
+ headlining the VH1 Save The Music Foundation Snowcoming
Every year, VH1 Save The Music Foundation hosts an inaugural Snowcoming fundraising gala. Thrown by the organization's Young Benefactors group, this year the sold-out event is scheduled to take place at the New York Public Library on December 4. All of the proceeds from tickets go directly toward keeping music programs in schools across the nation. We were thrilled when we found out that ASTR—Zoe Silverman (vocals) and Adam Pallin (producer)—was on the lineup as the headlining talent. In advance of their performance, the NYC-based duo told us more about why they wanted to be a part of the event and how music has changed their lives for the better.
Why did you want to get involved with the VH1 Save The Music Foundation? 
Music is so important in our lives, and it's something that young people should have access to. Partnering with the most-respected organization around that's dedicated to doing this was an opportunity we couldn't pass up. 
What does being a part of the VH1 Save The Music Foundation mean to you? 
New York is our home, the birthplace of our own craft and love for music. As New Yorkers, keeping music in our local schools is key to preserving an atmosphere that inspires the next generation of artists. It's dope that we can be involved with a charity that gives back to this mission specifically, while bringing the next generation of leaders in the space together for a night of good company, music, and charity.
You're headlining the inaugural Snowcoming, which is amazing! How does it feel? 
We are really excited to throw down for VH1 Save The Music, and we are even more stoked they decided to do it at the NY Public Library. So many people united by a common love for music, all under one very interesting roof. Plus, how many people can say they've partied at the library?
What was touring with Ryn Weaver and Holychild like? 
It was a lot of fun. We all became really tight throughout the tour, everyone was very supportive and inspiring.  
How has music impacted your own lives? 
We can't imagine doing anything else. Music has given us the freedom to create and is our means to connect with the world. It's important to us to support ways that keep musical environments alive and flourishing. 
I know you released your debut EP last month. Can you share any details on the next ASTR project? 
We are going to continue promoting our sophomore EP,
Homecoming
, while writing our full-len
gth. 
Stay tuned.