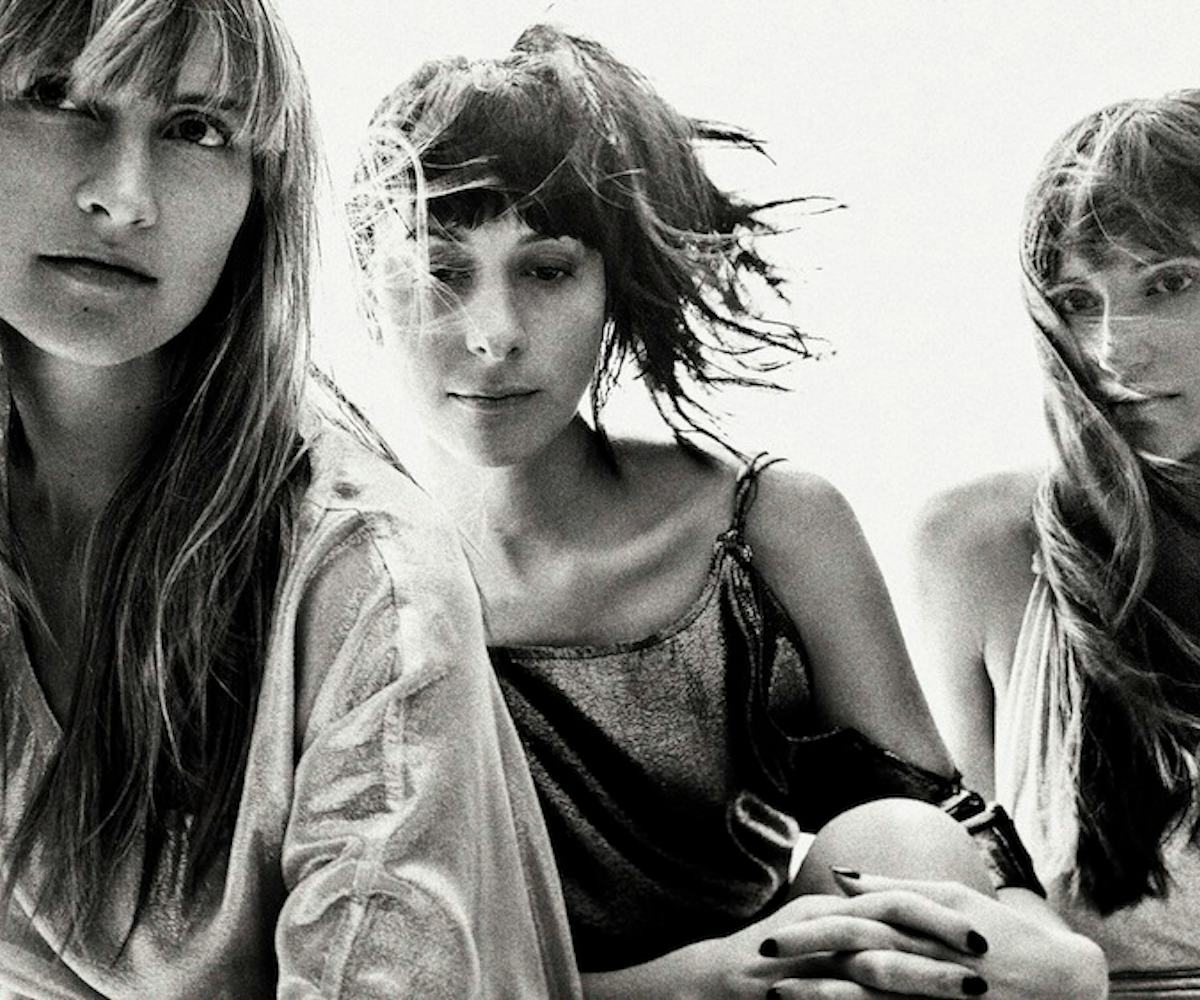 au revoir simone share their onstage beauty secrets
straight from the #wildfoxnylontour!
After dozens of shows, some amazing dance parties, and the pictures to prove it, the Wildfox x NYLON Music Tour is finally coming to an end. But wait, it's not over yet! Because our headliners and generally all-around cool girls Au Revoir Simone have given us the exclusive secrets to their perfect onstage beauty routines.
These performers have spent the last few months touring, singing, and sweating--so the New York trio definitely knows what works. And if the band's glowing skin, long lashes, and creamy blush last during "Shadows," "Crazy," and all the songs in between, they'll absolutely stay put during whatever your summer plans entail. Get the scoop from ARS here!
Erika Spring:
According to Erika Spring, her staples are pretty simple. "The essentials of my beauty routine on tour are sleep, epsom salt baths at night before bed, and eating veggies/juice, taking probiotics & vitamin D and taking photos/thrifting/meeting people to fend off anxiety or boredom," she told us. Couple that with RMS luminizer and Kevin Aucoin foundation on her face, NARS Velvet Matte lip pencil, and MAC mascara, and you're good to go.
Annie Hart:
Annie Hart says her beauty hack boils down to one key principle: you've got to stay hydrated. "I like to get my beauty advice by asking older women who look how I want to look when I get older," she said. "The common thread I see there is sleeping well, eating healthy, and staying hydrated inside and out." Along with drinking tons of water, she suggests BB cream by Andalou Naturals, NARS Orgasm blush, and Benefit's They're Real! mascara for eyelashes that pop onstage. 
Heather D'Angelo:
Finally, there's Heather D'Angelo, who says that she had to switch up her beauty tricks lately after moving from New York to San Francisco. "In the morning, I wash my face with 100% Pure's Lavender Seafoam facial cleanser, followed by Evan Healy's Frankincense Facial Tonic HydroSoul and a few drops of Fresh's Seaberry Moisturizing Face Oil," she said. "I use only Laura Mercier makeup; I especially love her tinted moisturizer with SPF.  Throughout the day I also brush my skin with Peter Thomas Roth's Instant Mineral SPF 45 for additional protection." And as for keeping moisturized in the drier West Coast air? "I'm a big fan of derma e's Vitamin E Intensive Therapy Beauty Balm because it's the richest cream I've found."