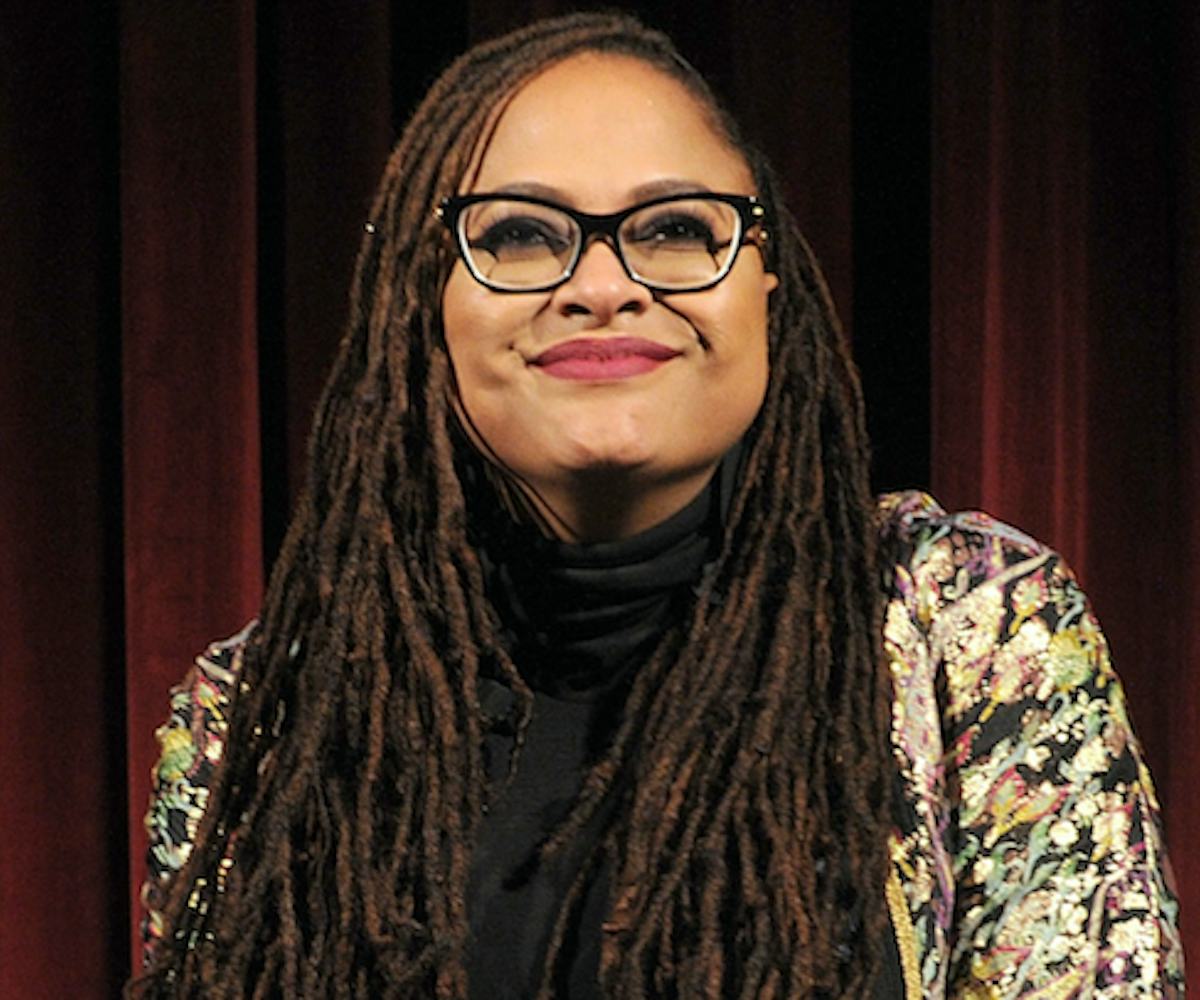 Photo by Brad Barket/ Getty Images.
Ava DuVernay Announces Cast For 'Central Park Five'
The series will hit Netflix in 2019
Ava DuVernay's highly anticipated series about the Central Park Five has just announced its leading actors. The Hollywood Reporter reports that Michael K. Williams, Vera Farmiga, and John Leguizamo will star in the show slated to release on Netflix in 2019.
The limited series will consist of four episodes, which DuVernay will write and direct. It will follow the true story of the 1989 assault of Trisha Meili, who was severely beaten and raped in Central Park when she was out on a jog. On the night of the attack, five teenagers of color—Antron McCray, Kevin Richardson, Yusef Salaam, Raymond Santana, and Korey Wise—were arrested and subsequently charged for the crime. The five were convicted based on their confessions, which they stated were coerced, despite DNA evidence proving their innocence. They each ended up spending from seven to 13 years in prison. 
In 2002, the charges against the men were withdrawn and sentences vacated after convicted murderer and serial rapist Matias Reyes confessed to the crime. His admission also matched Meili's rape kit. The following year, the men sued the city of New York for malicious prosecution, racial discrimination, and emotional distress. They reached a $40 million civil rights settlement in 2014.
The series will span from the spring of 1989 when they were first questioned about the crime up until 2014 when they were exonerated and reached their settlement with the city.
Williams will play Bobby McCray, the father of Antron. Farmiga will play Elizabeth Lederer, the Manhattan Assistant District Attorney and lead prosecutor on the case. Leguizamo will play Raymond Santana Sr., the father of Raymond. There's currently no word on who will play the five accused men.