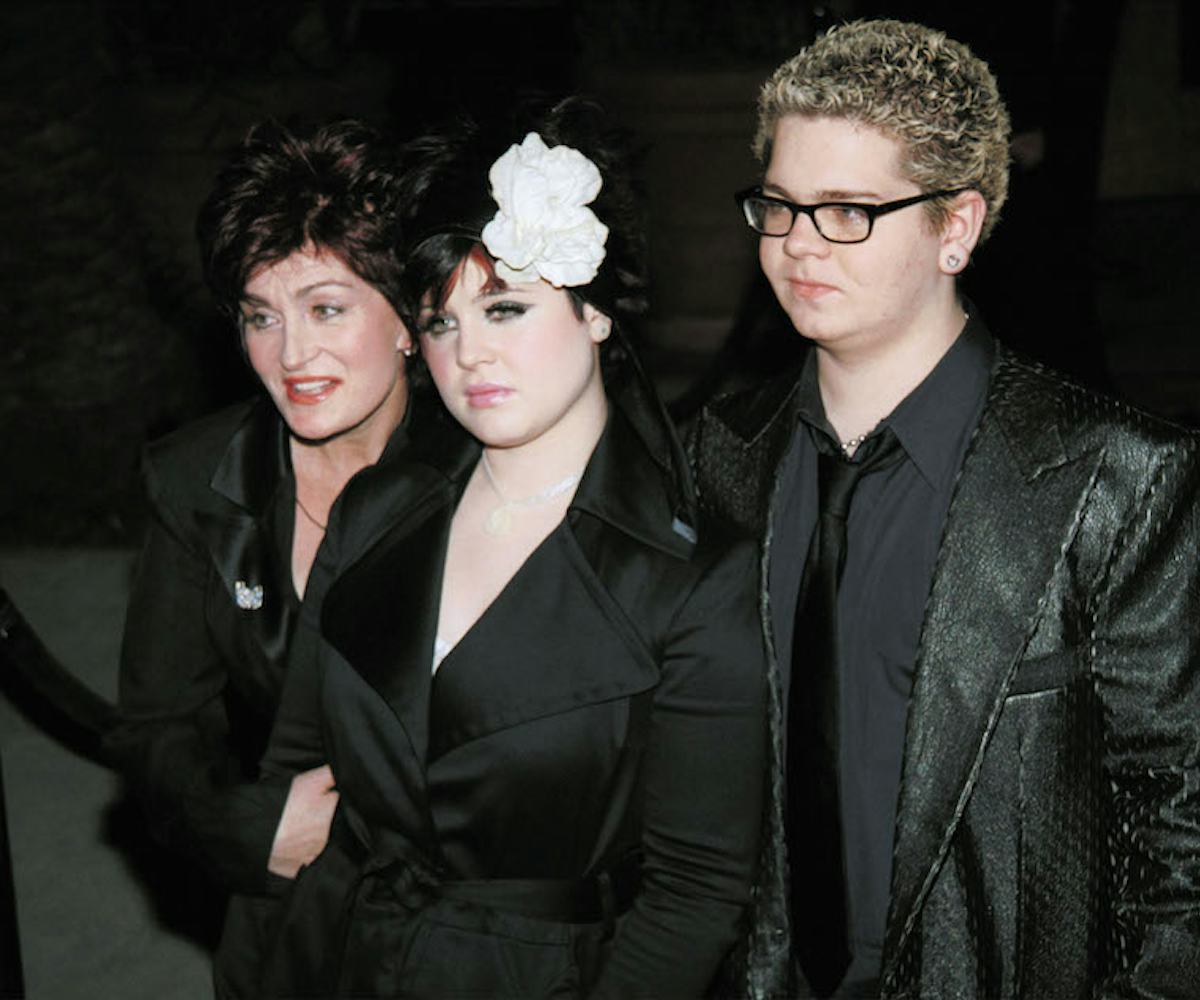 Photo by David Klein/Getty Images
11 Photos That Prove That Celebs Are Just As Awkward Around Their Families
celebrities: they're just like us!
Let's be real: Thanksgiving is one of those holidays that everyone approaches with a plastered—figuratively and literally—smile on their face. Sure, there is great food, but with great food comes a whole lot of emotional baggage, mostly in the form of pretending that you and your family don't have years and years of pent-up resentment bubbling to the surface like the top of potatoes au gratin. But this kind of, "Yay! Family!" experience isn't just for us plebes. Nope, even celebrities have families that drive them totally batty.
We dug through the archives and found a couple of painful, but also slightly delightful, photos of celebrities being slightly embarrassed, irritated, or just plain exasperated by their family members. Because no matter how much poise you have, nothing can quite get to you like the particular way your mom nags. (Where does that voice of hers come from? Where?!)
Jada Pinkett-Smith is doing the old-fashioned, "You've got shmutz on your face," and all Willow can do is smile through it.
There's a lot to unpack here. Billy Ray's cold glare. Noah's adorable, girlish pink dress. But where the story really comes together is with Trace Cyrus, who wants to make sure that the camera knows he is COVERED IN TATTOOS. Did you see that? Did you see that he is the edgy one? (Also, where is Miley?)
That look that Solange is giving Beyoncé can be understood by every set of sisters in the world, everywhere.
There is nothing that a pubescent boy loves more than being doted on by his mum and being given a huge kiss in front of hundreds of cameras, even when your mom is Posh Spice. Brooklyn Beckham is smiling through it—but there is fear in his eyes.
Getting your own star on The Hollywood Walk Of Fame is a pretty massive deal. Having your child come up for a snuggle and then proceed to fall asleep is—well, it's just awesome. 
There is throwing shade at your parents. Then there Sasha and Malia Obama throwing shade, as their dad makes them sit through the White House turkey pardon one more time, which is epic, withering, and speaks to all teens everywhere. 
No one wants to be here. Least of all, Kelly Osbourne's flower-y head-friend.
Okay, this photo doesn't tell the entire story, but it clearly went like this: Ralph Fiennes is dressed all fancy for his premiere in the award-winning The Constant Gardener, and his brother Joseph shows up in a T-shirt and jeans. Ralph is all, "This guy! Can you believe this guy!?" His brother is like, "So what, this is how I roll..." Grimaces are had by all.
Julianne Hough is having her gorgeous, glamorous Emmy's moment. Look at her, a true paradigm of Hollywood poise, when Derek decides to do what brothers do and ruin the moment.
This is less embarassing and more about Busy Phillips' daughter just not having the red carpet, taking off her shoes, and plopping down. Like a champ.
You know that feeling you get when your older brother is not only next in line for the throne, but also feels the need to scream louder than you at every rugby match you attend together? No? Just Prince Harry then? Okay.