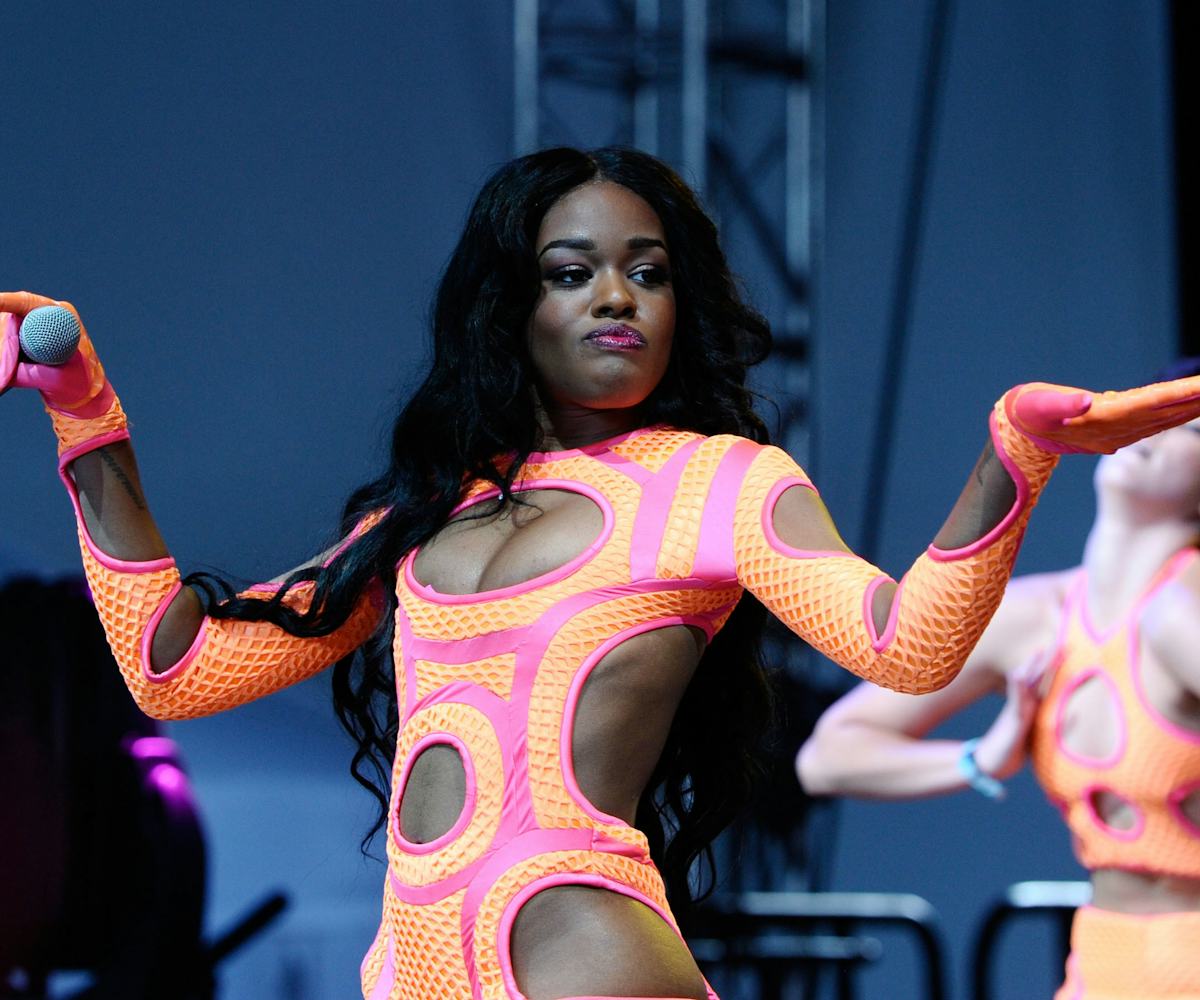 Photo by Ilya S. Savenok/Getty Images
Azealia Banks Sent Elon Musk An Apology Letter
Is the Banks-Musk/Grimes feud finally over?
The feud between Azealia Banks and Elon Musk/Grimes might finally be coming to a close. The singer has formally apologized for the drama she caused for the couple in the past month.
If you've been living under a rock, let us catch you up to speed: Azealia Banks was left alone in Musk's house for a weekend while waiting for his girlfriend, Grimes, to show up so that the two musicians could work on a collab. This turned out to be a huge mistake, leading Banks to share some of Grimes' private text messages about Musk with the public, which may have contributed to Musk and Grimes unfollowing each other on social media. Now, it seems that Banks has realized that her war against the couple might have had some negative effects on the two. She posted the apology letter that she sent to Musk "a few days ago" on her Instagram stories, where she admits that she feels "terrible about everything."
"I guess I could start off by apologizing for all of the painful events you've endured over the past week," she says, "as I feel as though my actions have largely exacerbated them."
Banks also addressed the screenshots she's been disseminating online which suggest that Grimes introduced Musk to drugs and that the couple wants to have a child together. In the letter, she says that the personal info she was given "made me feel awkward and uncomfortable about being privy to, yet I never had any intentions of ever using the information against you." 
It's nice that Banks finally found a white flag to wave, but maybe she should also apologize to Grimes.