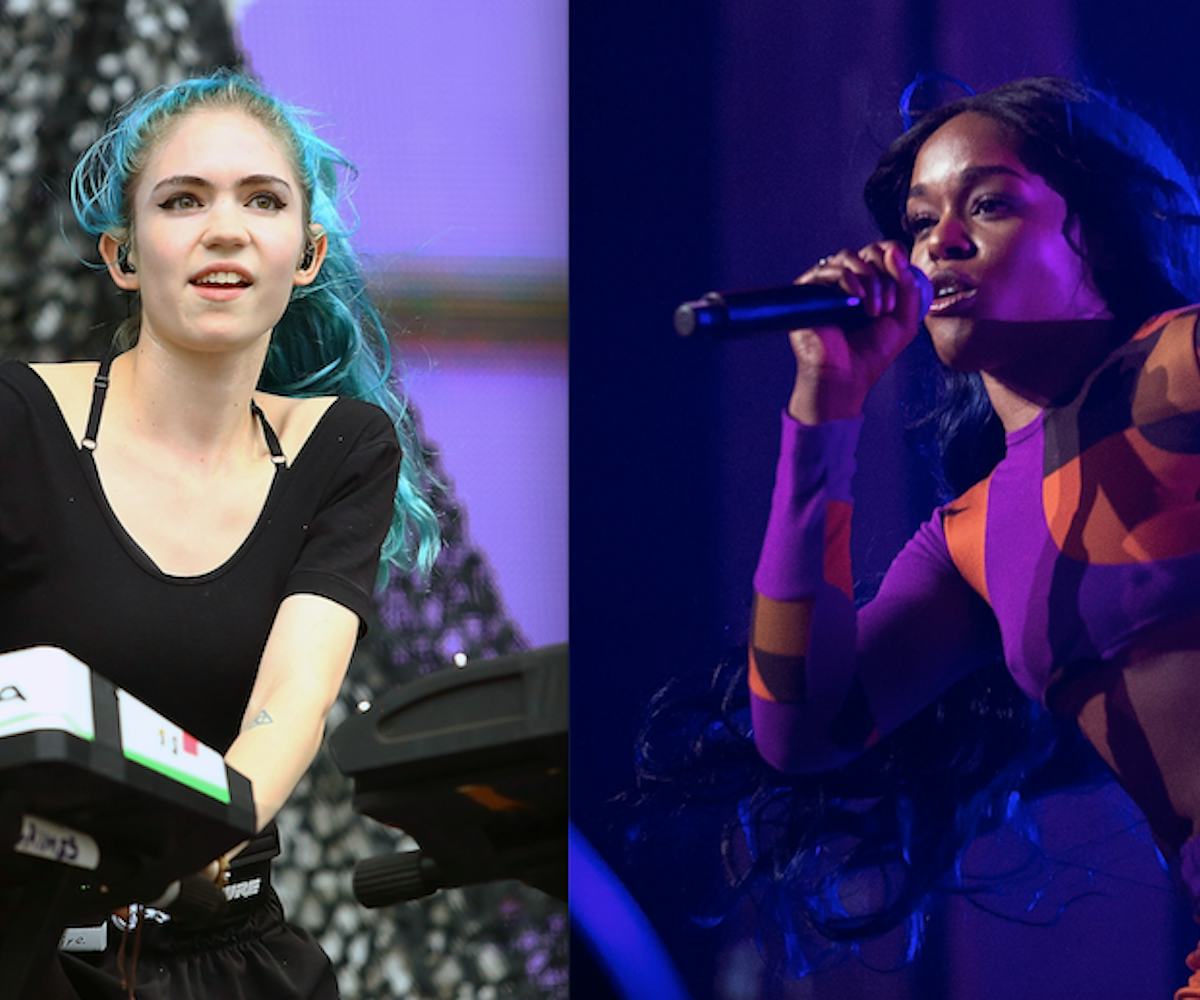 Photos by Astrid Stawiarz and Cassandra Hannagan/Getty Images
Azealia Banks Shares More Of Grimes' Text Messages About Elon Musk
And calls Grimes a "pathological liar"
If you've been on the internet for the past year (or ever, really), you know that the one person you do not want to cross is Azealia Banks. Unfortunately for Grimes and her maybe-boyfriend Elon Musk, she made the mistake of leaving Banks waiting for her at the Musk residence for days. Unsurprisingly, now, Banks is out for blood—and Grimes has supplied her with receipts to use as fuel for the fire she's started.
Quick recap: Banks was left waiting to make music with Grimes for an entire weekend in, what Banks described as, the "real life episode of Get Out" that is Musk's house. She has since been releasing commentary on the pair's relationship and screenshots of her private conversations with Grimes—something that may have contributed to Grimes and Musk unfollowing each other on social media. 
This week, she has posted yet another snippet of messages between herself and Grimes, which seem to suggest that Musk's $420 stock prices were selected because of his newfound love of weed. Says Grimes in a message, "He just got into weed cuz of me and he's super entertained by 420." However, Musk refuted that claim when he said he wasn't "on weed" when he announced he wanted to take Tesla private.
Although Banks circled this part of the message exchange (and used it as reason to call Grimes a "pathological liar"), let's not sleep on the rest of the screenshot, which suggests that Grimes and Musk are maybe planning to have a child, though "ideally it won't happen for like 3 months or so." "We need to find u a bf so we can be pregnant at the same [time]," she tells Banks. Um...
We're just wondering why Grimes ever trusted Banks.