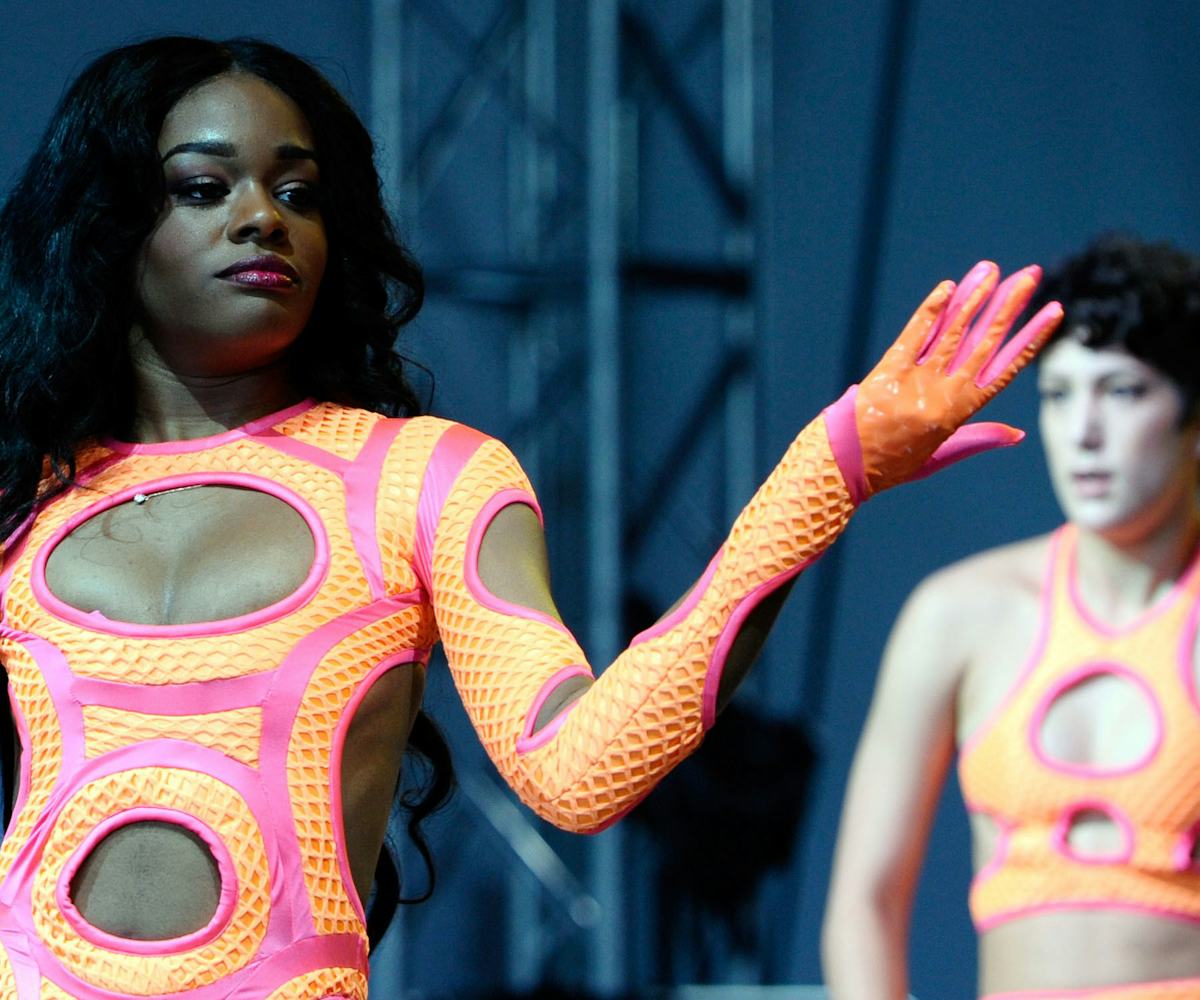 Photo by Ilya S. Savenok/Getty Images
Azealia Banks Says She Is "The Most Influential Female Rapper"
Azealia Banks has stirred up some online conversation once again, this time by declaring herself "the most influential female rapper post Nicki Minaj."
On Sunday night, she took to her Instagram to repost a fan comment that said, "People can say you're 'irrelevant' but you been making headlines for 7 years straight. Also you're the most influential female rapper of the 'new generation' (post Nicki) truth is wether [sic] it's your music or your mouth, you've outlasted all the other girls." Banks regrammed the comment, seconding the sentiment as well providing further insight on her career trajectory, influence on the "new generation," and the power of her words.
"I may not be the most popular .. but definitely the most influential," she wrote after reiterating that she is, indeed, "the most influential" since Minaj. "My words are powerful, when I speak the people ALWAYS react. I have a way of putting pressure on people to create the art world I want to live in."
She continued by saying she sees "loads of girls running around with my 2011 aesthetic"—whether they acknowledge her influence or not—and that she, "can 100% see the impact I've had on female rap culture." Not only that, but she alleged that "many of the artists I looked up to as a child" are also influenced by her, and to touch both camps is "the truest success" to her.
Read her full post below: