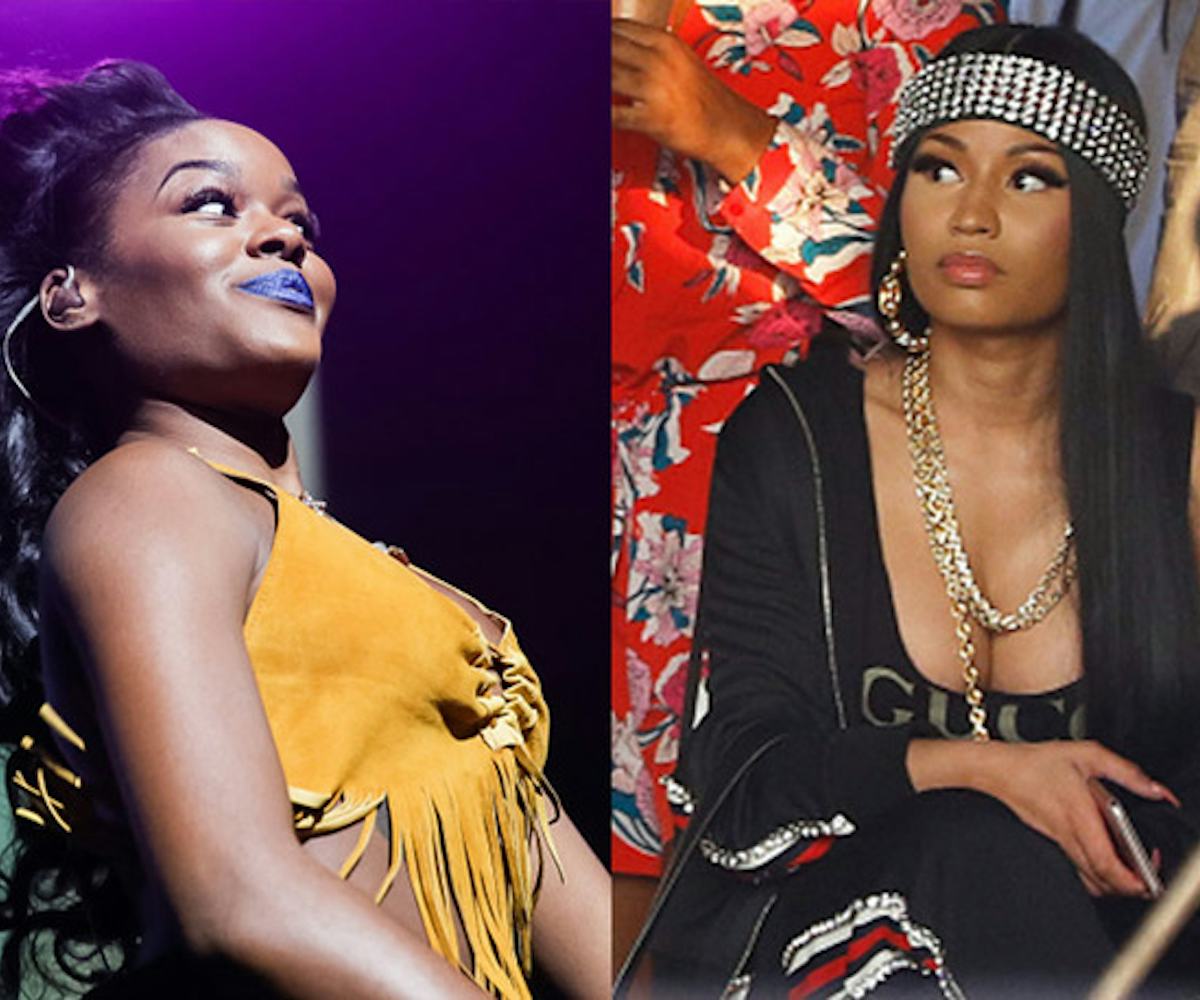 Photo by Chelsea Lauren/WireImage and Taylor Hill/Getty Images for The Meadows Music & Arts Festival
Azealia Banks And Nicki Minaj Finally Bury The Hatchet
"You're very talented & very smart"
Not long after Azealia Banks started a feud with Cardi B on Twitter, she decided to squash another, by extending an olive branch to Nicki Minaj. On Instagram, Banks slid into Minaj's DMs to apologize for all the "catty shit" she said about the "No Frauds" rapper.
"I really do enjoy your artistry and think you're so intelligent and clever," Banks wrote in screenshots that she shared. "You have a really brilliant art mind and often times remind me a lot of myself." She apologized for crediting Minaj's success to her ex, rapper Safaree Samuels. After meeting Samuels, Banks says she "grew to respect" Minaj more.
While she didn't have to, Minaj took time out of her day to actually respond to Banks. "You're very talented & very smart," she wrote. "Focus on what really matters from now on."
Banks says she "cried a bit" when Minaj responded. We would, too.