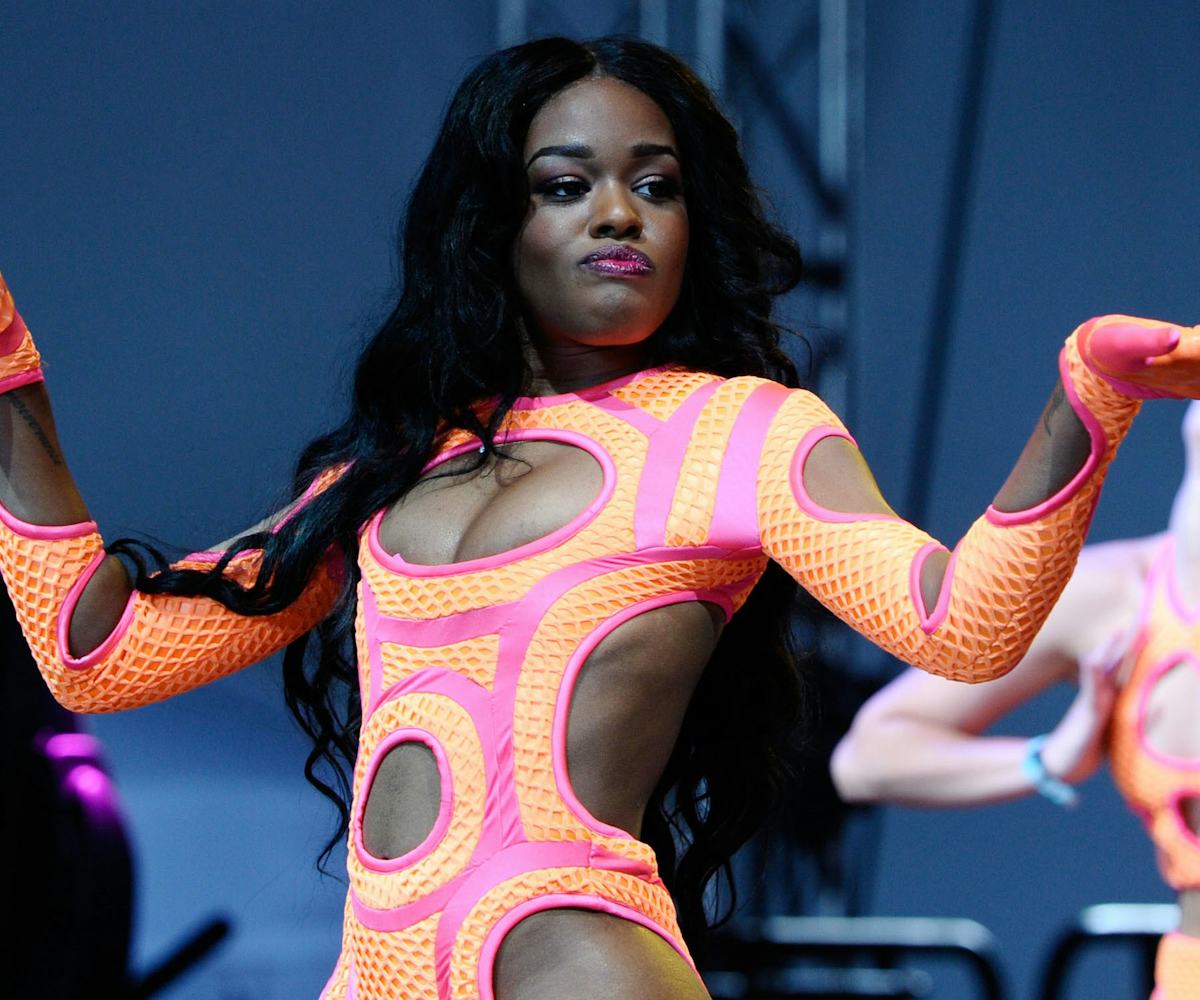 Photo by Ilya S. Savenok/Getty Images
The Stars Of 'RuPaul's Drag Race' Are Slamming Azealia Banks
Bob the Drag Queen just dropped a diss track
Azealia Banks' @cheapyxo Twitter account was deactivated earlier this week following an online altercation with RuPaul's Drag Race Season 10 contestant Monet X Change. And now Season 8 winner, Bob the Drag Queen, has weighed in on the mess with a mic-drop of a diss track about Banks. 
Over the weekend, Banks began criticizing RuPaul and his show, slamming it for commodifying gay culture and pandering to "popular white gay sentiment." In another tweet, she claimed that RuPaul's song "Call Me Mother" ripped off the beat to her track "The Big Big Beat." 
According to Billboard, X Change took to Twitter on Monday night to respond, writing, "The hetero community wasn't checkin for yo ass before this debacle, and they won't after. Obscurity is where you shall exist." Banks then quickly escalated the situation, saying, "Bitch your crotch is rotting and fermenting under that sour mildew ass girdle sus -------- I do not give a goddamn." After that, Banks' account disappeared. 
It's unclear whether Banks or Twitter deactivated it. Banks already had her Twitter deleted once in 2016 after sending a racist tweet directed toward Zayn Malik. At the time, she accused Malik of stealing ideas from her music video. 
However, the drama doesn't end there. Last night, Bob the Drag Queen took to Twitter to call out Banks via a tweet thread. "For the record i know Azaelia identifies as bisexual, but that does not stop get [sic] from being an enemy to the queer community," Bob wrote before asking fans to support Big Freedia instead. "CONSTANT transphobic, and homophobic statements paired with Trump support means you're done." 
Bob also dropped a video explaining his thoughts on the appropriation of queer black culture. For good measure, Bob ended the video by dropping a verse directed at Banks over a sample of RuPaul's "Read U Wrote U." Read his tweets and listen to the track below.