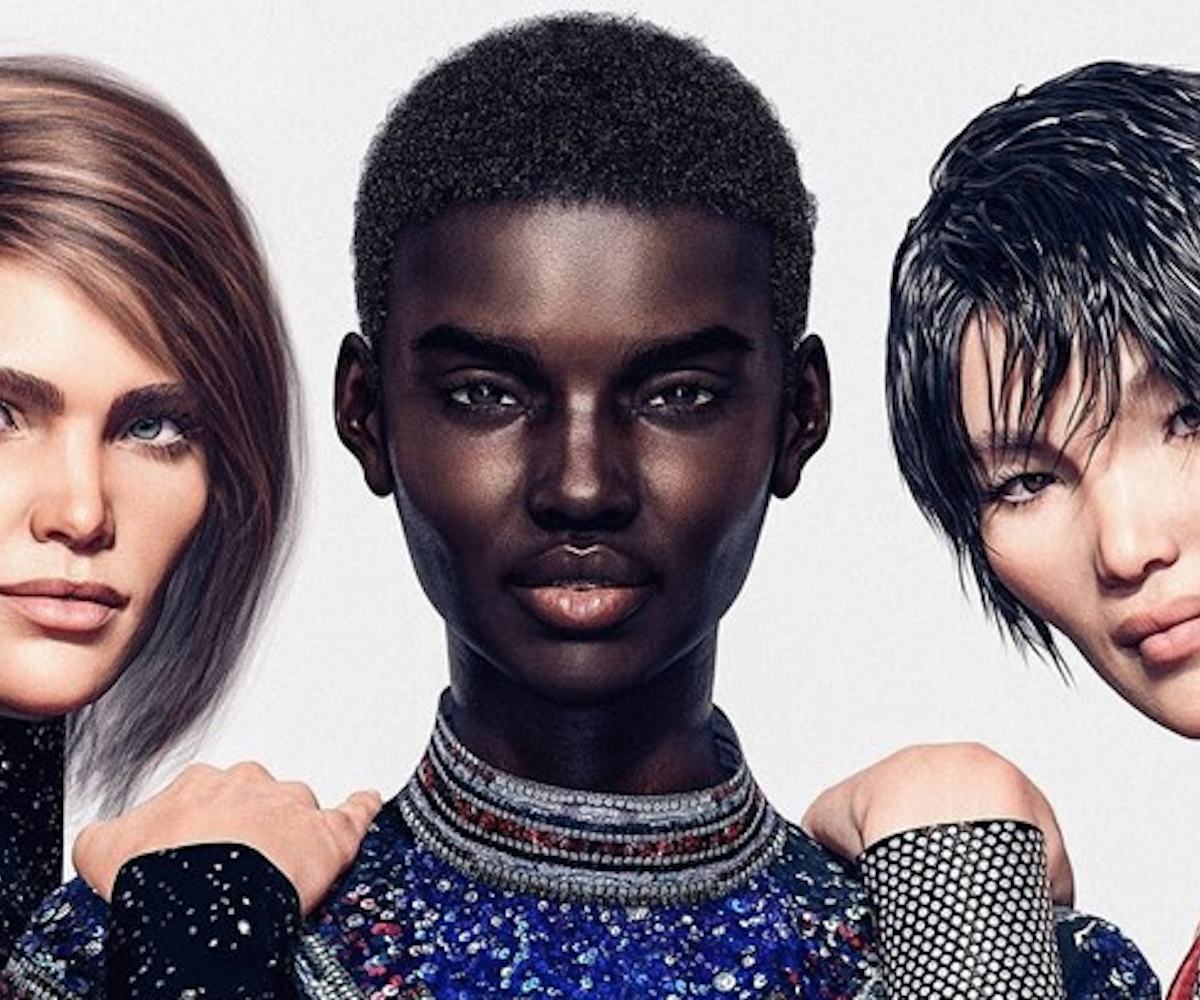 Photo courtesy of Balmain
Balmain Unveiled "Diverse" Virtual Models, But There's One Problem
Where's the body diversity?
Balmain's creative director, Olivier Rousteing, unveiled the new #BalmainArmy of virtual models today. He stated that his goal is to represent "different beauty, shapes, ages, and genders," saying, "This is the beginning of what it will mean to present diversity in the world." And while the three models are diverse in terms of race, that's where the inclusivity stops, because all three have the same body type: thin.
According to Refinery29, who dropped the news about the "Virtual Army," Rousteing worked with a CGI artist to create "digital supermodels who embody the beauty, individuality, and confidence of the Balmain woman." The artist behind the Virtual Army, though, is Cameron-James Wilson, the same person who created the controversial digital supermodel Shudu Gram. In case you missed it, Wilson, a white man, created two black virtual models as part of, as he put it, "a big kind of movement with dark skin models," to promote his work.
Rousteing, one of three black men ever to direct a major fashion house—the other two being Virgil Abloh at Louis Vuitton and Ozwald Boateng at Givenchy—has done great work to challenge racism and even dressed the cast of My Profession Is Not Black at the Cannes Film Festival earlier this year. His work to bring awareness to and dismantle institutional racism is admirable, but since Refinery29 says that he is "structuring his entire business" around "increasing visible diversity," maybe he should work to include someone who represents the majority of American women who do not fit in a sample size.