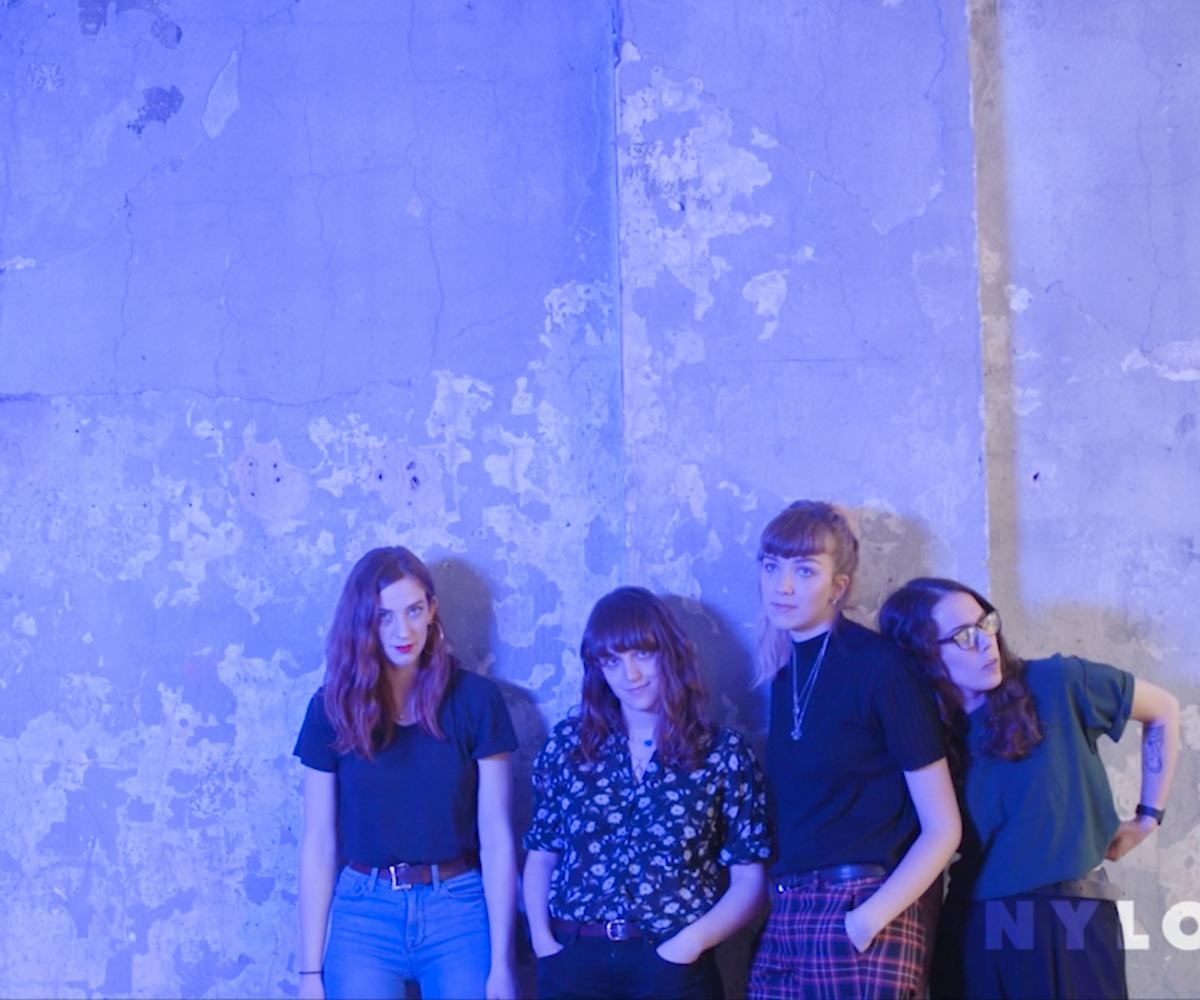 The Big Moon Tell Us Which Celebrities They Want To Live With
Get caught up with our latest band crush
The last time we caught up with The Big Moon, they were looking forward to the release of their first full-length album. Then in April, nearly two and a half years later, the band finally debuted Love In The 4th Dimension, and "couldn't be happier" about it. 
We recently sat down with the band again to discuss their songwriting process, the Ralph Waldo Emerson quote that sums up their approach to life, and what celebrities they would want to live with. 
"I'd quite like to live with a polar bear," says frontwoman Juliette Jackson. "Maybe like the polar bear from the Coke advert."
See what's new with the band in the video, above.