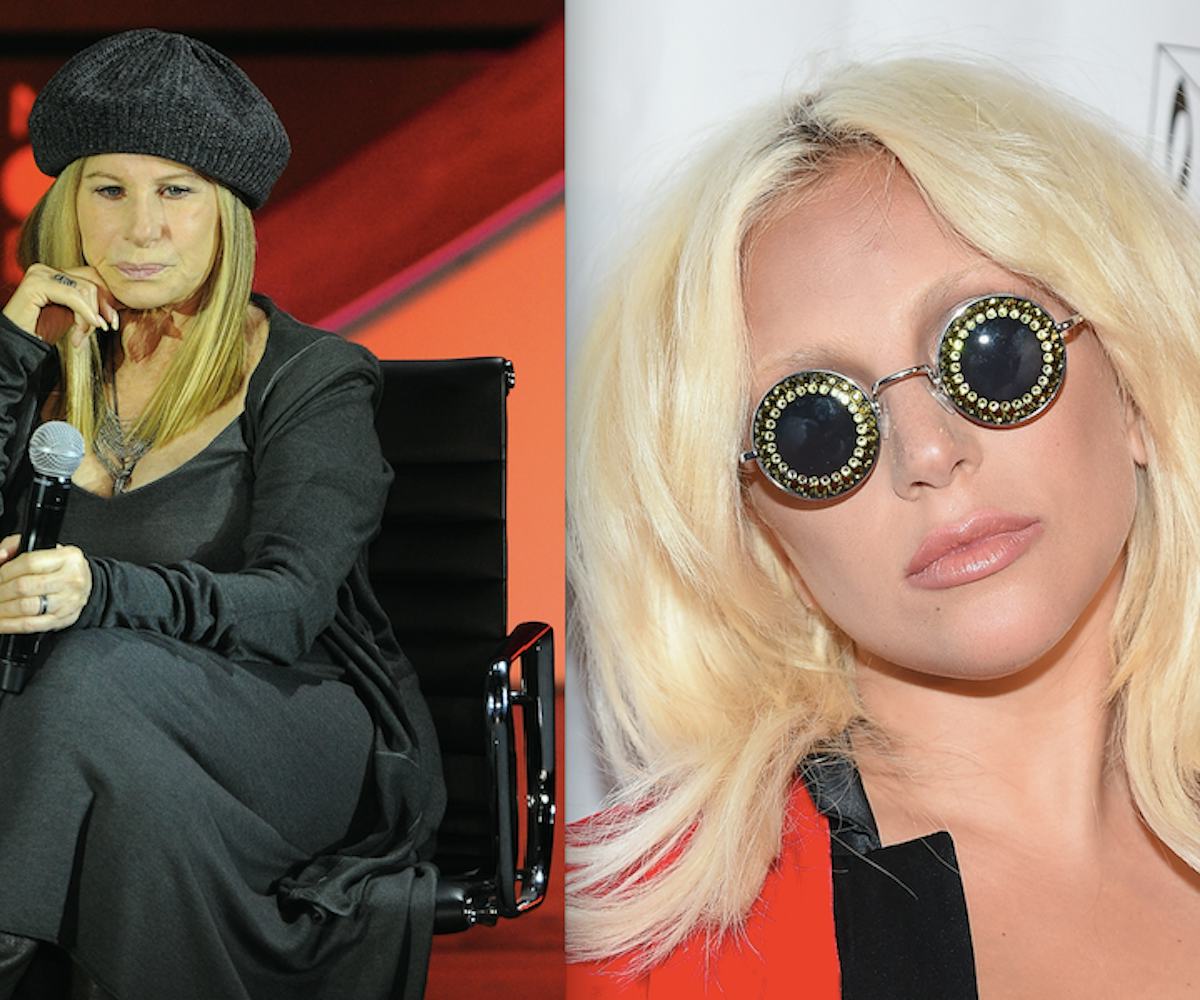 photo by andrew toth and michael loccisano/getty images
lady gaga, barbara streisand + more have your dream dinner party
"Who would you invite to your dream dinner party, if you could invite anyone?" may be the most overused icebreaker question of all time. Our advice is to scrap whatever generic answer you may have used in the past because here is the actual, correct answer: the guests at Barbara Streisand's most recent dinner party.
According to the photo Streisand uploaded on her Twitter, Streisand's intimate, star-studded soirée included notables like Lady Gaga, Ryan Murphy, Jim Brolin, John Travolta, and Kelly Preston. Especially for Lady Gaga, who has been making headlines for the upcoming and highly anticipated season of American Horror Story: Hotel, the dimly lit, ambient mood of Streisand's home created a darkly beautiful and fitting setting for the singer and actress.
Gaga, too, uploaded her own photo to Instagram, praising Streisand: "What a completely amazing woman." The two photo features Gaga and Streisand from the side, showcasing both women's stunning profiles.
So, are invites hard to come by?