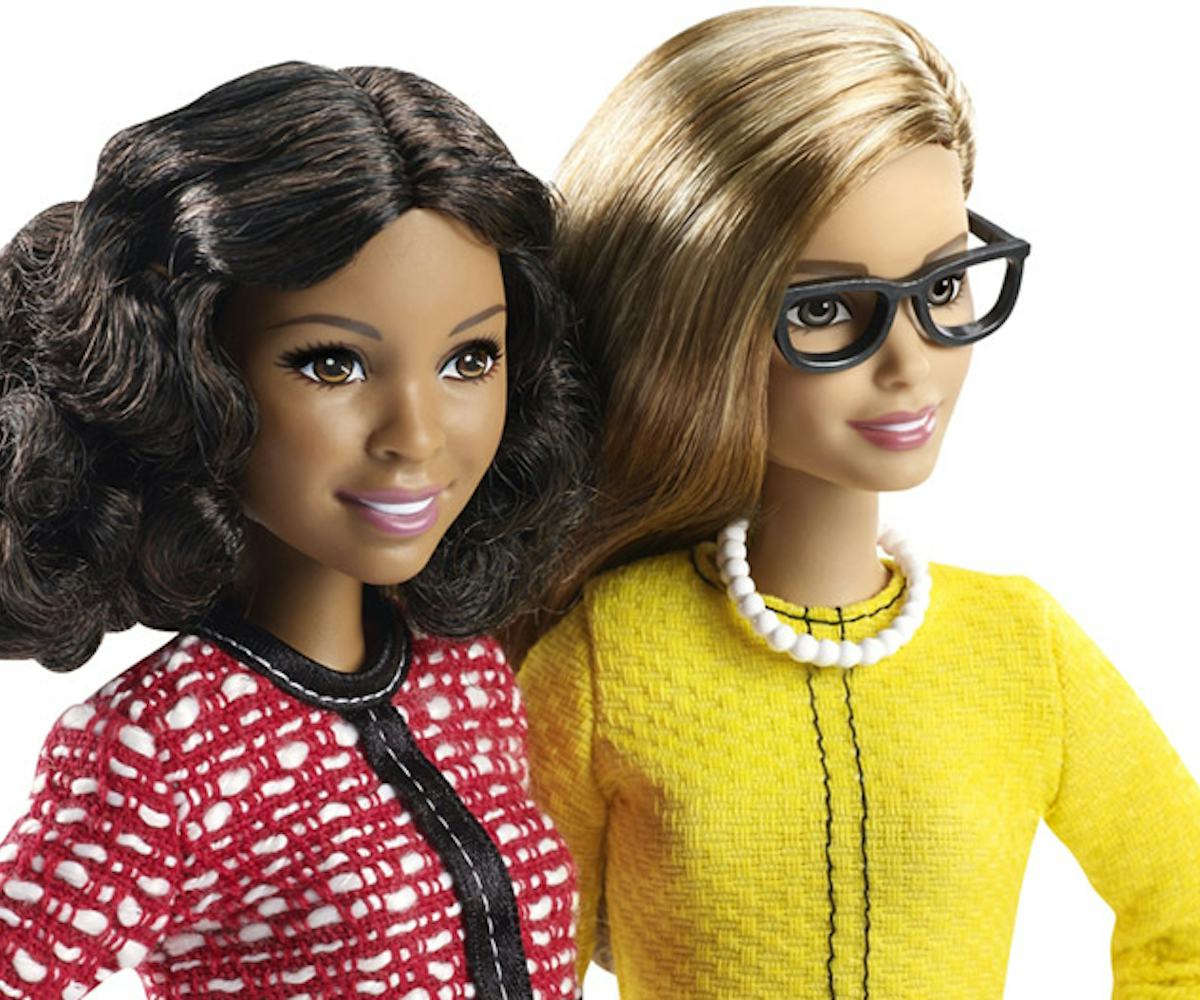 Photo courtesy of Mattel
Presidential Barbie Just Got Herself A Vice President
Barbie wants to remind girls that a leader lives inside each and every one of them. Today, for the first time ever, President Barbie will be available for purchase alongside Vice President Barbie. This news comes just a few months after Mattel's introduction of different body types and ethnicities and the announcement of its Barbie Career collection, which puts Barbie in the roles of pilot, game developer, doctor, athlete, and more.
In a company statement, Lisa McKnight, the general manager and senior vice president of Barbie for Mattel, says that these new Presidential dolls "continue our efforts to expose girls to inspiring careers that are underrepresented by women." Like the Career collection and new, limited-edition Ava DuVernay, Gabby Douglas, and Misty Copeland dolls, the Presidential dolls emphasize Barbie's message that a girl can be and do anything. 
To help amplify that point, Mattel partnered with She Should Run, a women's leadership group. "[Most] young girls today believe they have limitless potential, feel empowered to share what's on their minds, and are not afraid to raise their hands and speak up," She Should Run's co-founder and CEO Erin Loos Cutraro says in a Fortune article. Speaking to the President and Vice President Barbies, Cutraro says, "It's not just about the presidency; it's about all levels of government and leadership roles that would benefit from the ideas and perspectives of women." 
With the election season in full swing, the likelihood of a woman running the free world is high. In Barbie's world, though, girls are already running it.