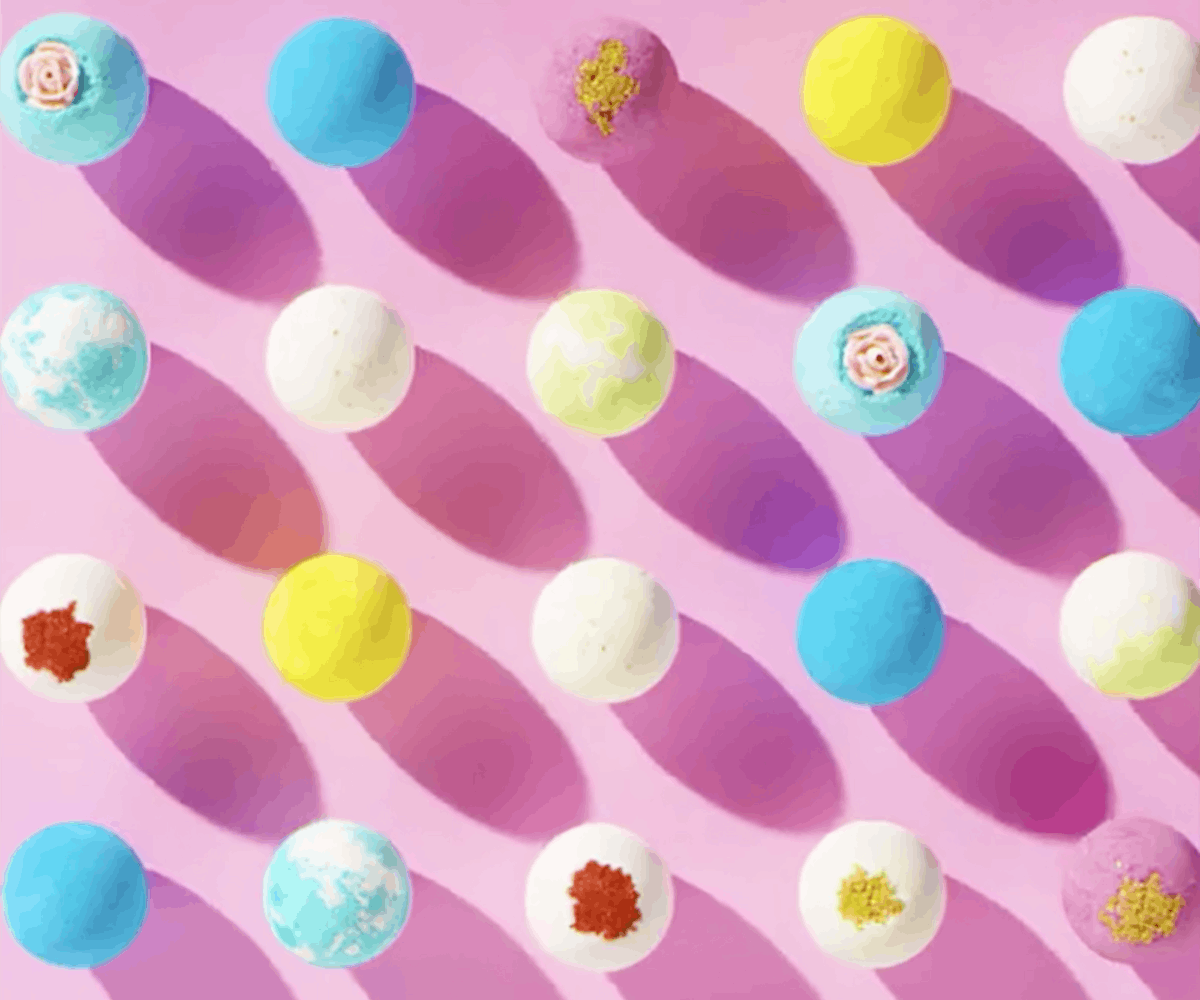 Photo courtesy of Bath & Body Works
Bath & Body Works Turned Our Favorite Early '00s Scents Into Bath Bombs
Making time in the tub a nostalgic experience
While many of us have long moved on from Bath & Body Works, we can't deny the impact the mall staple had on our preteen lives. I don't know about you, but a spritz of Sweet Pea body spray paired with Cucumber Melon body lotion was part of my daily routine for the entirety of the seventh grade. And I always stayed stocked with Warm Vanilla Sugar hand sanitizer because, well, you just never knew when you'd need it.
We likely have traded in those super-scented body lotions for more natural body oils, but Bath & Body Works may have just launched something that will have us running to the mall. It's undeniable that the world has been in a bit of a bath craze lately, the brand decided it was ready to get with the times and step up its tub time game. Earlier this week, it dropped a collection of Bath Fizzies, scented to our delight with new scents, yes, but also all our favorite throwbacks.
Most of the fizzies come in new and unfamiliar fragrances such as Endless Weekend and Beautiful Day (which sound pretty A+ in our book), but you'll also find long-time favorites like Warm Vanilla Sugar and Japanese Cherry Blossom in the mix for a dose of some good old nostalgia. Now, we can relive our middle school memories (and horrors) from the comfort of our own tub!
Bath Fizzies are available now for $6.95 a pop at BathandBodyWorks.com.