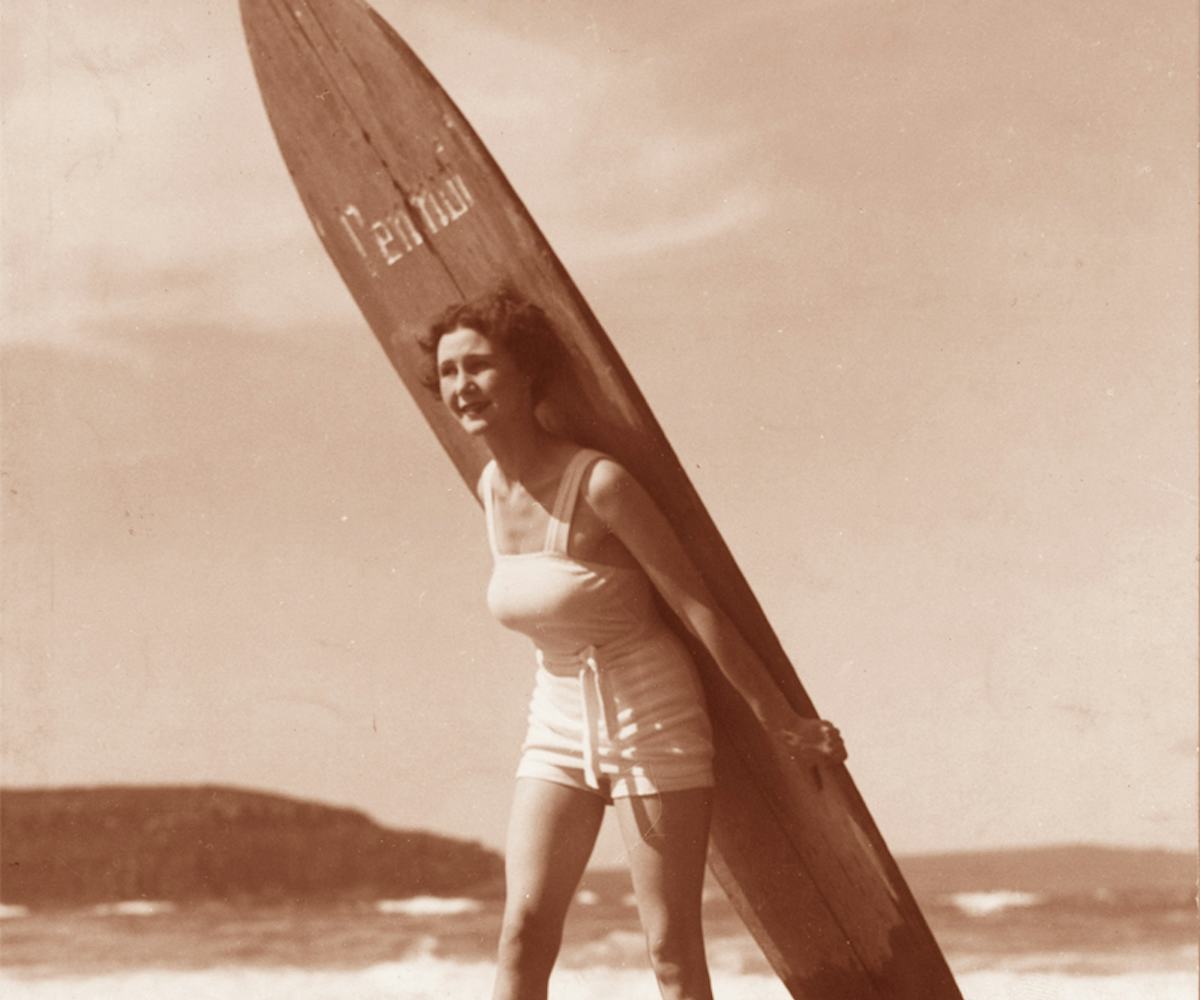 Photo via Getty Images
What Your Dermatologist Wants You To Take To The Beach
Your beach bag packing list
Close your eyes. You're laying on the sand. You look to your left, and you see a girl with mascara streaming down her face. You look to your right, and you see someone with a full face of makeup, half-melted, the other half hanging on for dear life.
The beach and beauty products don't always mix. But sometimes it helps to pack a few of them—waterproof makeup included or not—alongside the current read in your beach bag. We talked to dermatologist Dr. Heidi Waldorf from Mount Sinai Hospital and Dr. Jessica Weiser of New York Dermatologists to find out what products you should be packing with you. Find them in the gallery below.
Sunscreen for your face
"Since hands will be sandy and salty, from beach and ocean water, bring sunscreen you can reapply without irritating the eyes," Dr. Heidi Waldorf says. "I like Colorescience Sunforgettable mineral powder sunscreen in the retractable brush and Headhunter face stick."
Colorescience, Sunforgettable Loose Mineral Sunscreen Brush Broad Spectrum SPF 50, $57, available at Colorescience; Headhunter, SPF 45 Face Stick, $15, available at Headhunter.
Lip balm with SPF
"Be sure to use lip protection with SPF 30, and reapply each time you apply sunscreen," says Dr. Jessica Weiser. "Lips are very susceptible to sunburn and rapidly accumulate sun damage, putting them at risk for skin cancer."
Supergoop!, Fusion Lip Balm With SPF 30+, $9.50, available at Supergoop!.
Sunscreen for your body
"Blue Lizard Sport 30+ sunscreen is great for face and body with physical and chemical sunscreen ingredients," says Dr. Waldorf. "Plus, the bottle is a UV sensor; it's white inside and then turns blue in ultraviolet. That's an excellent reminder that you are still exposed to UV rays while under an umbrella. I also like Elta MD UV Aero, which has the ease of a spray but with zinc so you can see it and make sure it is covering everything exposed."
Blue Lizard, Sport SPF 30+, $16.49, available at Drugstore.com; EltaMD, UV Aero Broad-Spectrum SPF 45, $29.22, available at Amazon.
Hair protection + repair products
"Protect hair from UV and salt and ocean damage," says Dr. Weiser. "Prior to sun exposure, apply a UV protective hair spray such as Biolage. After a day at the beach, repair damage to the hair's protective coating with Frederic Fekkai Summer Hair After Sun Daily Mask."
Matrix, Biolage Colorlast Shine Shake, $16, available at Ulta; Fekkai, Après Soleil Crème, $20, available at Fekkai.
Sunglasses
"Wear sunglasses with polarized UV protecting lenses and broad armbands to block lateral sun rays," says Dr. Weiser.
Karen Walker, One Splash Crazy Tort Sunglasses, $165.10, available at Karen Walker.
Rash guard
"Sun protective swim shirts—also called rash guards or surf shirts—are available for men, women, and children of all shapes and sizes from sun protective clothing companies like Sun Precautions and Coolibar and retailers like J.Crew, Athleta, Roxy, and even Target and Uniqlo."
Cynthia Rowley, Colorblock Rashguard, $225, available at Orchard Mile.
Wide-brimmed hat
"Make sure it has at least three to four inches all-around or is a French Foreign Legion type," says Dr. Waldorf. "Baseball caps and visors were designed not to protect the face, but just to reduce glare on the eyes. They leave cheeks, chin, ears, and neck exposed."
Gigi Burris, Muse Wide Brim Hat, $440, available at Spring.
Lightweight cover-up
"I love the super-lightweight material and built-in ultra ventilation of those from Sun Precautions, but many companies offer appropriate tightly woven, light-colored, super-lightweight, long-sleeve cover-ups," says Dr. Waldorf. "You'll actually be cooler when the ultraviolet rays are no longer being absorbed into your skin. And it protects the arms, shoulders, chest, and upper back, which are otherwise hit by the sun's rays the hardest, without having to reapply sunscreen."
Solumbra, Women's Button Front Hooded Cover-Up, $119.95, available at Sun Precautions.
Cleansing makeup remover wipes
"If you tend to get acne, the combination of sweat and sunscreen with salt and water can cause a flare as everything pools around pores," says Dr. Waldorf. "Bring along some pre-moistened makeup removal towelettes in a Ziplock. Neutrogena, Simple, Garner, and Almay are all good options. Use them to wipe your face midday, after sweating, and at the end of the day. And, of course, reapply sunscreen afterward."
Simple, Kind To Skin Cleansing Facial Wipes, $5.99, available at Ulta.
Antioxidant refreshing face mist
"For an after-sun skin refresher, apply a light mist to awaken and refresh skin," says Dr. Weiser. "To help reverse oxidative damage caused by the sun and environmental pollution, use an antioxidant-rich product like Dermalogica antioxidant mist."
Dermalogica, Antioxidant Hydramist Refreshing Antioxidant Shield, $42, available at Dermalogica.
Colbert MD Tone Control Discs
"Using a product in the evening that has the ability to control and reverse pigmentation can help keep skin tone even and fresh throughout the summer," says Dr. Weiser.
Colbert MD, Tone Control Face Discs, $75, available at Colbert MD.