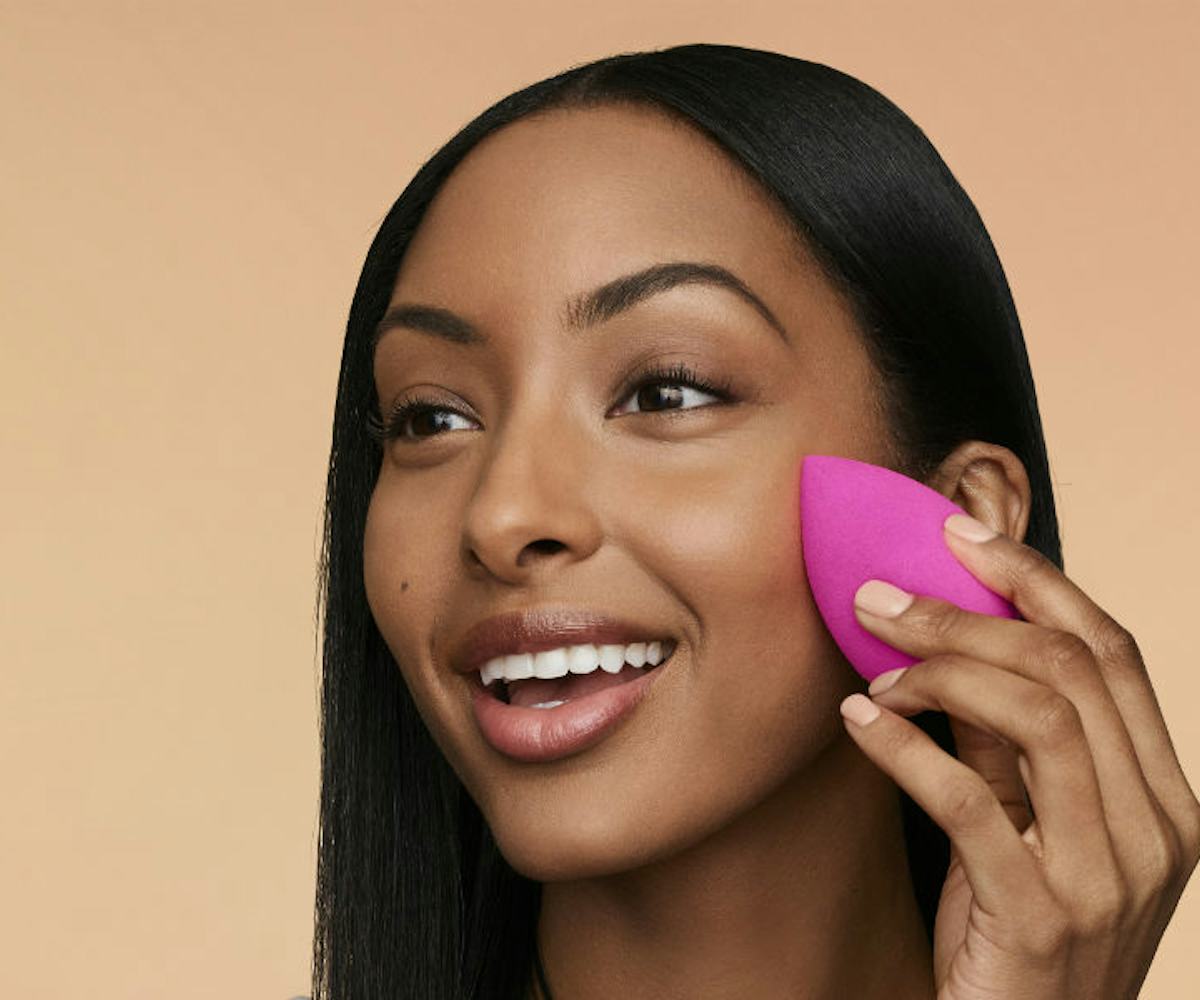 Photo Courtesy of BeautyBlender.
People Are Not Happy With BeautyBlender's New Foundation
Makeup lovers' favorite sponge brand, BeautyBlender, announced this week that it was releasing foundation, Bounce. The product's packaging comes with a convenient area where you can mix it with your sponge, and the formula is cruelty-free and vegan. Sounds like a win! Except, a lot of fans weren't happy with the shade range offered.
For one, of the 32 shades offered, only about four are suitable for women with darker skin complexions, which people were quick to point out. 
Others called out the brand for the orange-looking appearance of one. 
A BeautyBlender representative provided the following explanation to Refinery29, which isn't much of an explanation at all:
Of our 32 blends, half the shades (16) are formulated for a range of olive and brown skin tones. We truly want everyone to find their perfect match and our founder, Rea Ann Silva, is not only Latina, but a professional makeup artist working primarily with women of color, so she is an expert in this color range. Those with tan, deep, and dark skin tones understand that finding the right color foundation is all about matching your undertone and this is where Rea Ann saw the biggest hole in the market—for women like herself and her multicultural family.
We guess the Fenty Beauty effect hasn't caught on with everyone just yet.