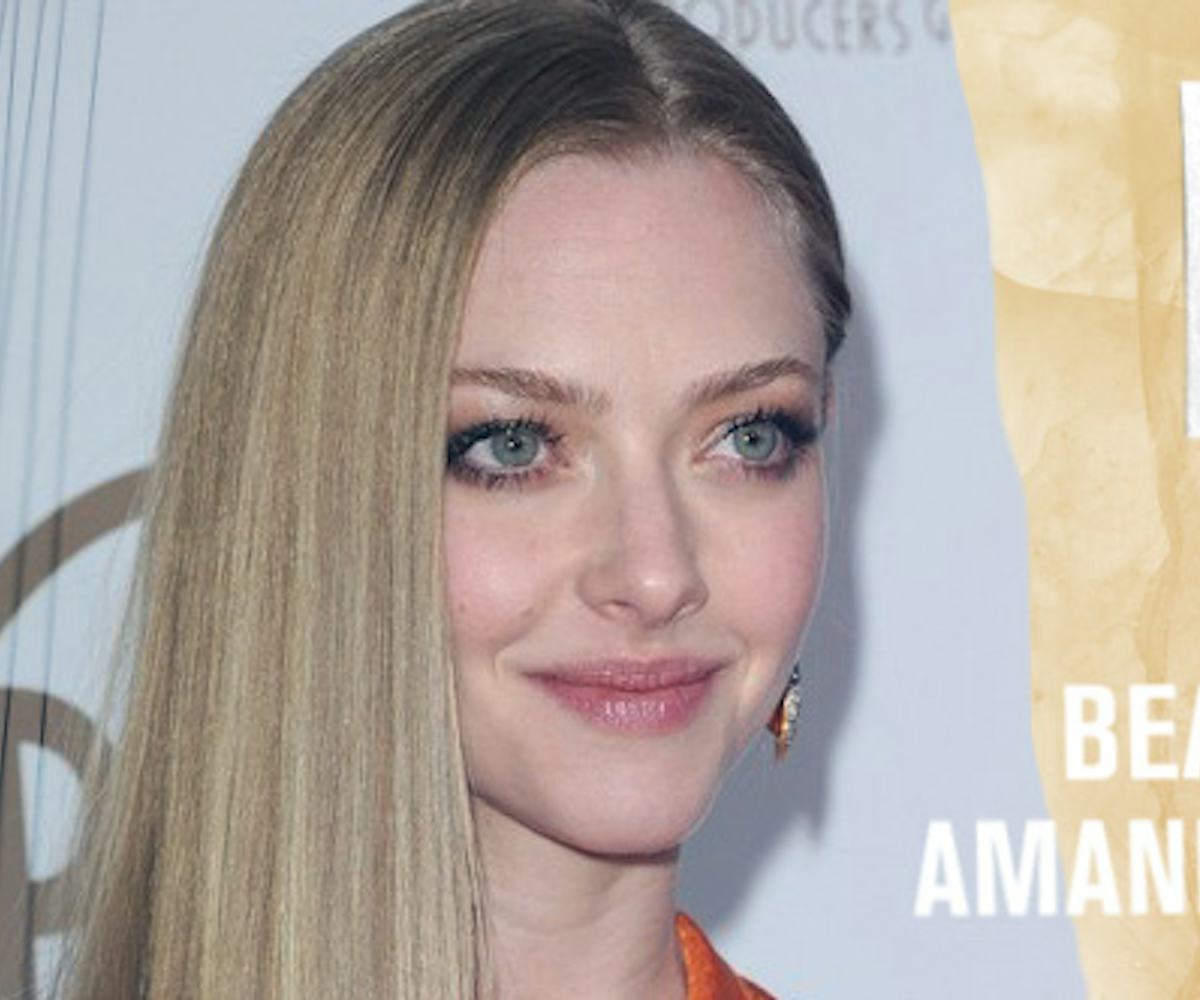 BEAUTY QUEEN: AMANDA SEYFRIED
straightening things out with our favorite red carpet star.
Maybe it's because we're obsessed with the new flat irons we've been testing out, but we're starting to notice some wavy haired regulars ditching their look in favor of super straight hair. Take Amanda Seyfried for example—she has the best lengthy curls in the game, but we spotted her jumping on the bandwagon. And we don't blame her, because the new irons won't sizzle your hair.
Get her flat out pretty hair and some barely-there makeup to complete our cool-girl version of minimalist beauty.
STRAIGHTEN IT: Josie Eber GlassTech Ifared Flat Iron, $149
After using your favorite argan oil, let this flat iron do the work.
PRESS IT: Cle de Peau Refining Pressed Powder, $105
Hide imperfections without looking like you wearing caked on makeup.
DEFINE IT: Cle de Peau Eyeliner and Brow Compact, $70
Use the lightest shade as a base and the dark browns as your liner and on your brows.
LASH IT: Cle de Peau Mascara, $120
Finish it off with a touch of clump-free mascara.
We've got more beauty tips where that came from.