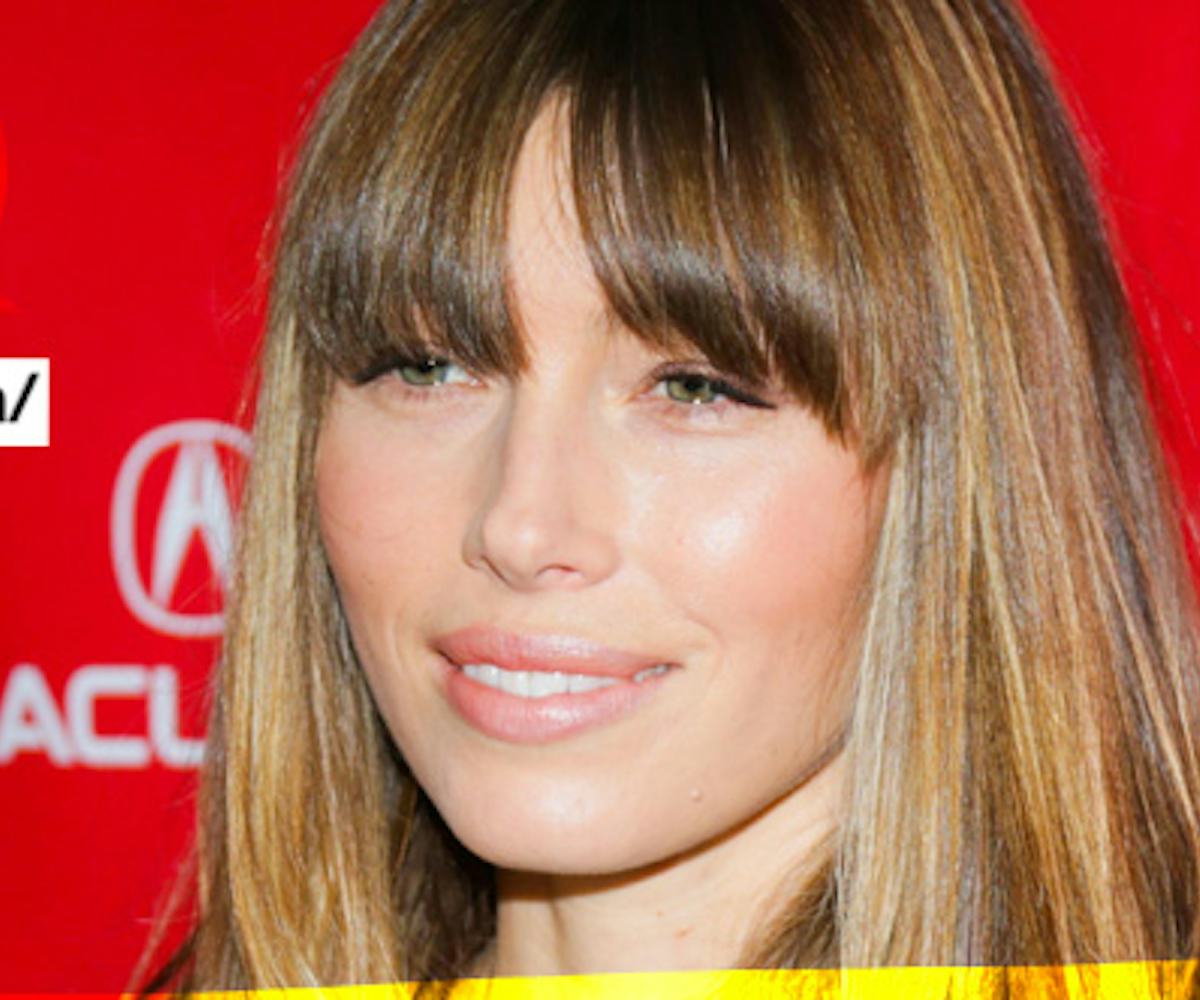 BEAUTY QUEEN: JESSICA BIEL
how to get the most bang for your buck.
Cutting bangs for the first time is a lot like starting a new relationship: totally scary, definitely exciting, and thankfully not a permanent commitment if you end up hating it.
And just like a new relationship, people will likely share their opinions on your new 'do with others.
Lucky for Jessica Biel--spotted this week in Sundance promoting her upcoming thriller Emanuel and the Truth about Fishes--we're totally in favor of her new fringe. Whether or not Mrs. Justin Timberlake and her bangs will have a longterm relationship, we cannot begin to predict. But how she accomplished the perfect (banging?) 'do- well that's something we can help with. 
WASH IT: Philip B Peppermint & Avocado Volumizing & Clarifying Shampoo - $40
This shampoo works wonders for bangs because it gets the hair super clean, without causing it to become dry and brittle.
DRY IT: T3 Veloce Dryer - Silver - $99
When blowing out bangs, don't wait till your hair is towel dried--get started straight out of the shower. This blowdryer works wonders when paired with a round brush, as it distributes hot air evenly.
FINISH IT: Rene Furterer VOLUMEA Volumizing Foam - $23 A touch of this foam will give a little life and movement to your bangs, and keep them from falling flat against your forehead.