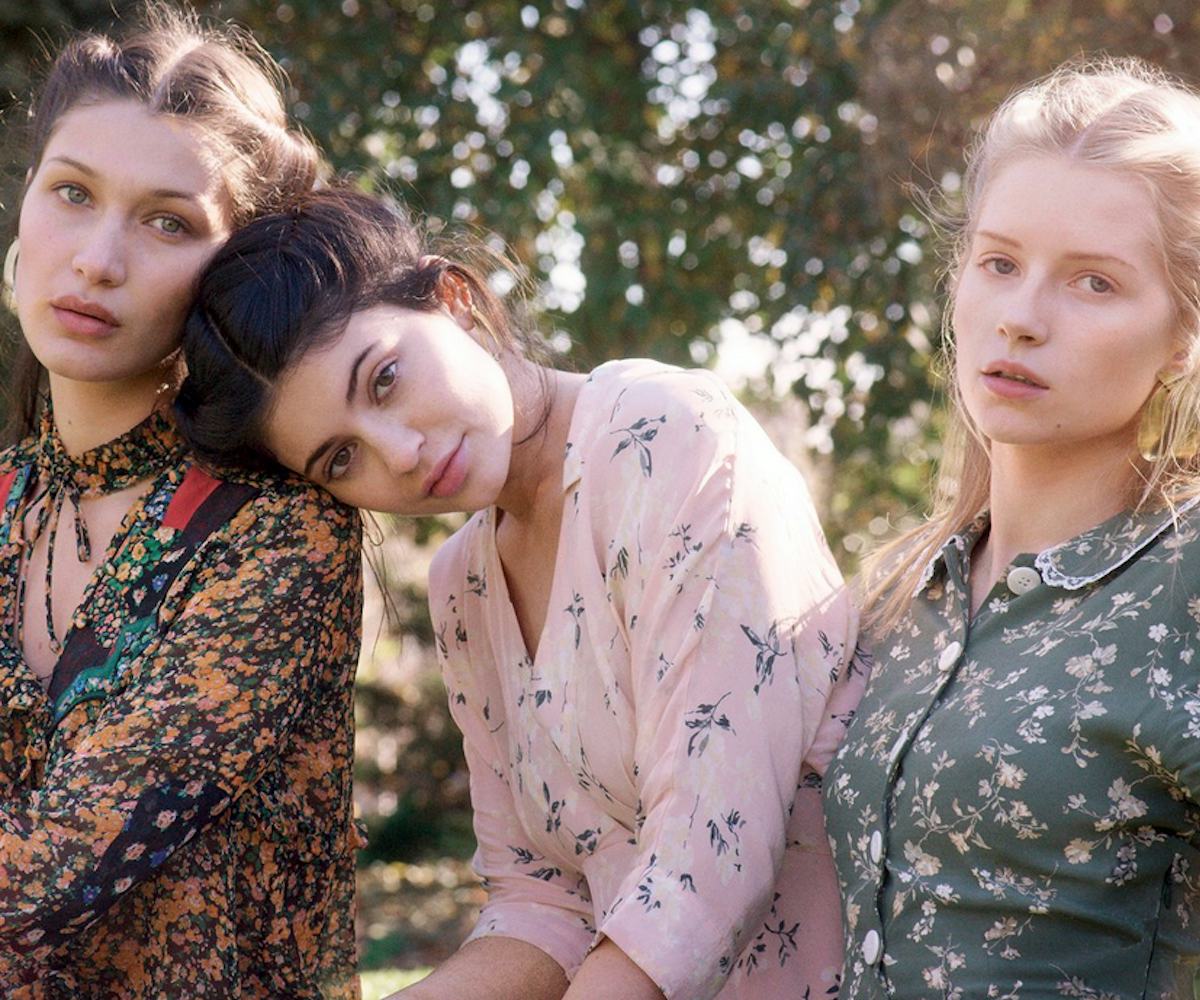 Photographed by Gordon von Steiner
'Vogue' Thinks These Younger Sisters Are Taking Over Hollywood
the rise of moss + jenner + hadid
For as long as we can remember, Hollywood has always had an obsession with siblings. There's something about descendents of family lines that pass through the industry for generations that is strangely appealing. In the January 2016 issue of Vogue, Bella Hadid, Lottie Moss, and Kylie Jenner are featured to introduce the fashion world to Generation Z. The story opens with Jenner saying, "I wouldn't be who I am today if it weren't for all my sisters," truly a touching statement.
Photographed by Gordon von Steiner, the youngest sisters are all dressed modestly in floral apparel that makes them look less their age and more wise beyond their years. (Compared to what we normally see Jenner wearing while she's out on the town, it's definitely a drastic change in appearance.) We can't be the only ones thinking this, but the whole vibe sort of reminds us of something out of The Virgin Suicides... Don't get me wrong, all three of them look gorgeous, but something about them radiating eternal youth and innocence while laughing, smiling, and linking arms while meandering through a forest feels a bit eerie.
Between the ages of 17 and 19 years old respectively, the ladies are barely at the end of the teenage stage of their lives. Considering how awkward that period is for the average person, they, on the other hand, seem like they're thriving. Oddly enough, all of them have fallen in line with professional modeling—some taking it more seriously than others—and at one point or another, collaborate on projects with their older siblings.
We look forward to seeing what all three young women do next! Check out some of the photos in the gallery above, and view the full spread here.