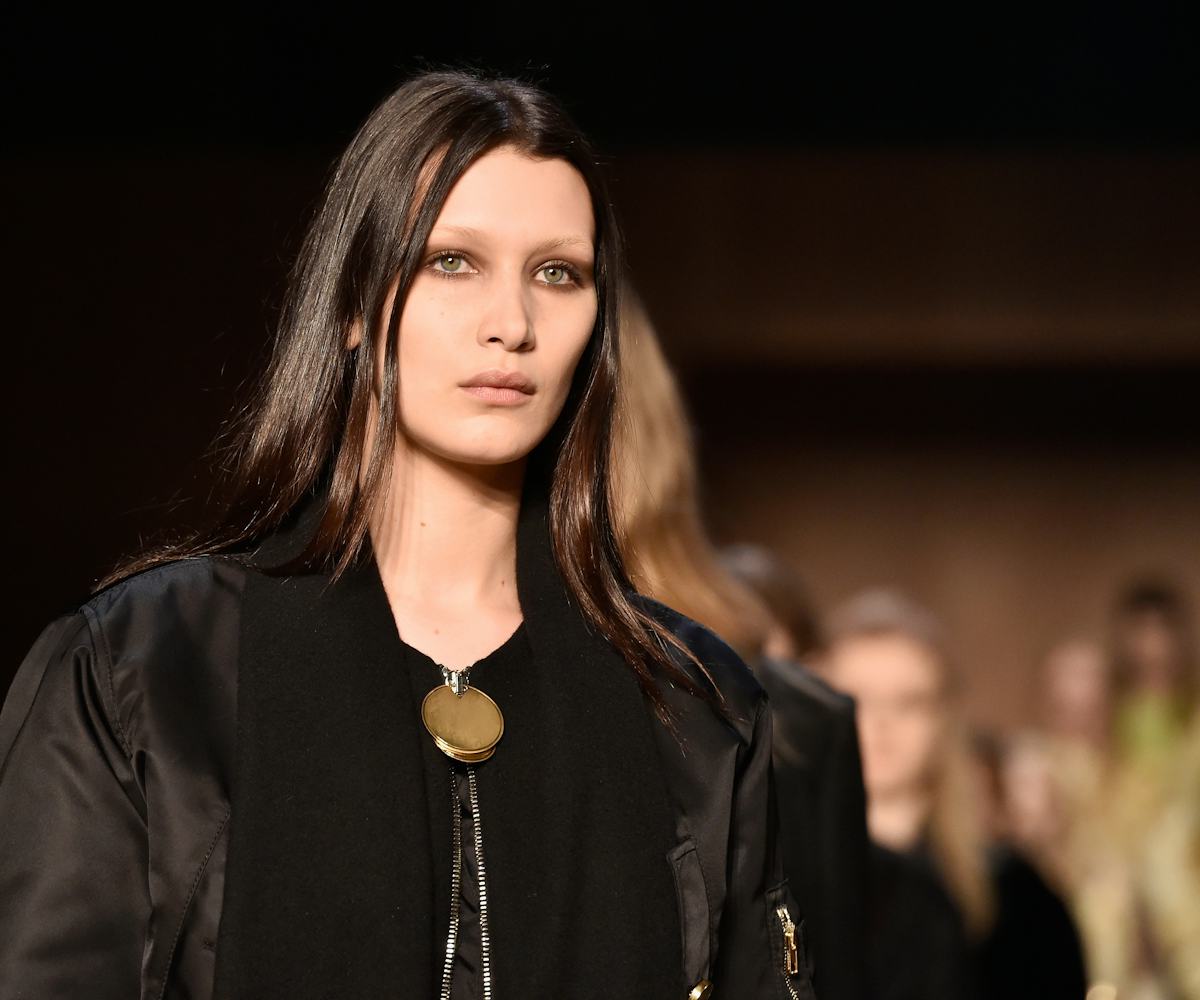 photo by Pascal Le Segretain / Getty Images
Did A Model Try To Sabotage Bella Hadid At Givenchy?
and did Mariacarla Boscono come to the rescue?
If stereotypes were to be believed as facts, the fashion industry would be one giant cutthroat engine, where sabotage and backhanded compliments run rampant and tears flow like champagne at a launch party. And while that's not necessarily true—after all, the industry would be nothing without collaboration and mentorship—there are some stories that show the more, err, catty side of humankind. So when a video, taken by Style.com/Arabia's managing editor Caterina Minthe, started circulating yesterday, the Internet began speculating exactly what happened at Givenchy.
The video, which shows models walking out to the show's finale, captured a strange encounter between Bella Hadid, Ondria Hardin, and Mariacarla Boscono. We see Hardin, who walked behind Hadid, looking down. We then see Boscono push Hardin, roll her eyes, and say, "No." Off camera, we hear Boscono say, "Don't do it." While it's all speculative, the Internet is saying that Hardin tried to walk on Hadid's heels and trip her before Boscono stopped her. 
We hope that Hardin, who encountered scrutiny a few years ago after posing in blackface for a Numeró spread, meant no ill will to Hadid, who led the show. Still, with no comments from any of the parties involved, we can't say for sure what happened.