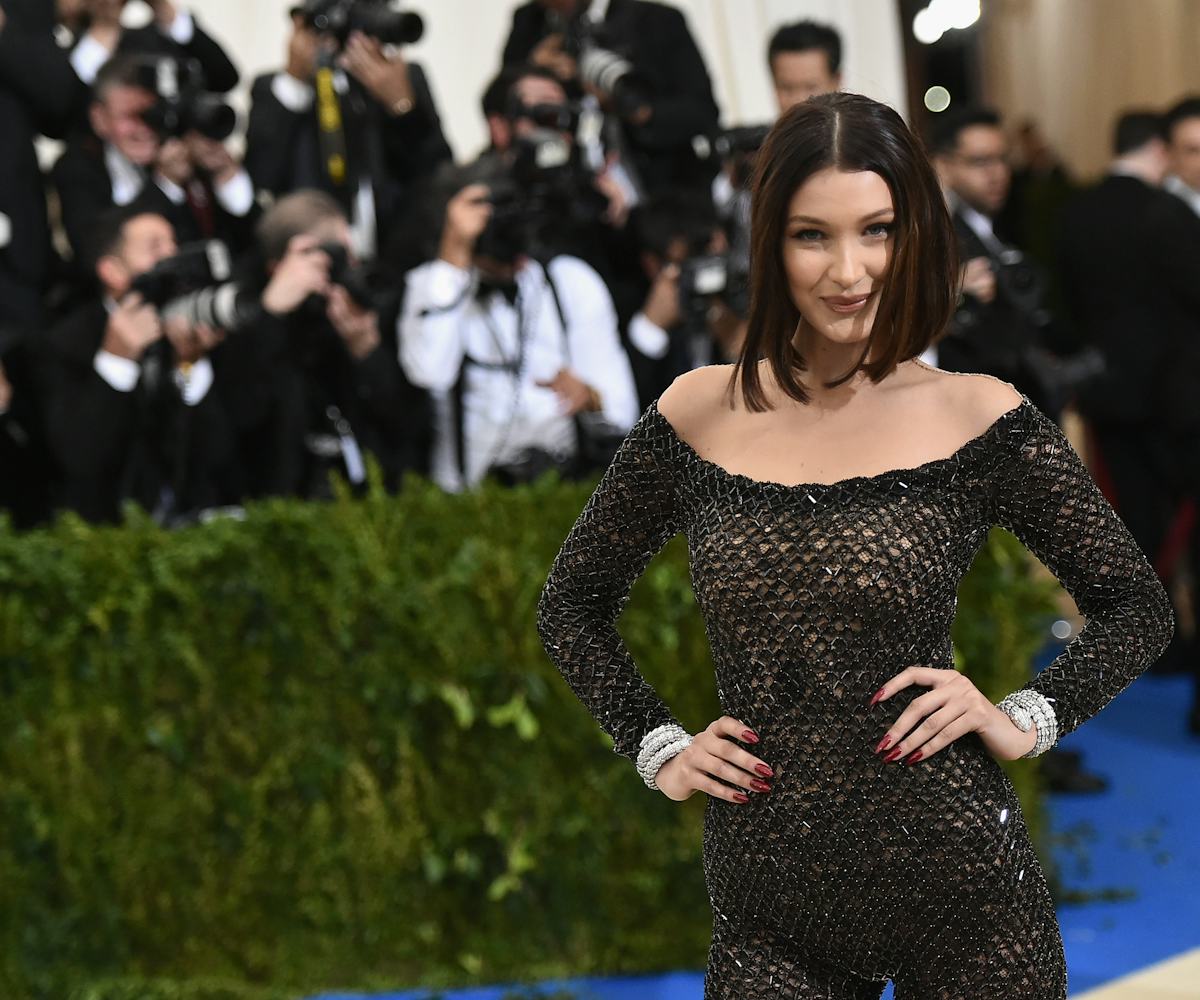 Photo by Mike Coppola/Getty Images
Bella Hadid Had To Be Sewn Into Her Met Gala Catsuit
"I couldn't pee because I was sewn in from the top"
The Rei Kawakubo theme at this year's Met Gala prompted many a wild wardrobe choice, but one which really turned heads was model Bella Hadid in an Alexander Wang bodysuit. It was skin-tight, sheer, beaded, off-the-shoulder, and with a plunging back. In other words, it was awesome, and the model shared the experience of wearing it with U.K. Harper's Bazaar.
Wearing the catsuit was not as easy as just throwing it on. "It was nerve-wracking," she said. "I couldn't pee because I was sewn in from the top. I put my foot in the wrong part of the leotard at one point, so I had to take it off and put it back on again." What's that about not being able to pee the whole evening? We will now be taking ourselves out of the running for wearing an Alexander Wang catsuit. 
Not peeing sounds like the worst of it though, because Hadid swears was comfy AF. "It was also really comfortable," she said. "When you watch videos from the night, I'm literally skipping on the red carpet—I was the one person who could actually sprint on the red carpet, so that was pretty ace."
Another thing that's ace? Having Alexander Wang make you a catsuit. "I was worried about wearing a catsuit when other people were wearing full gowns, but fashion is about taking risks and I wore a crystallised full bodysuit to the Met Ball, I guess that was the risk that I took and it was really fun," she said. Amen to that.