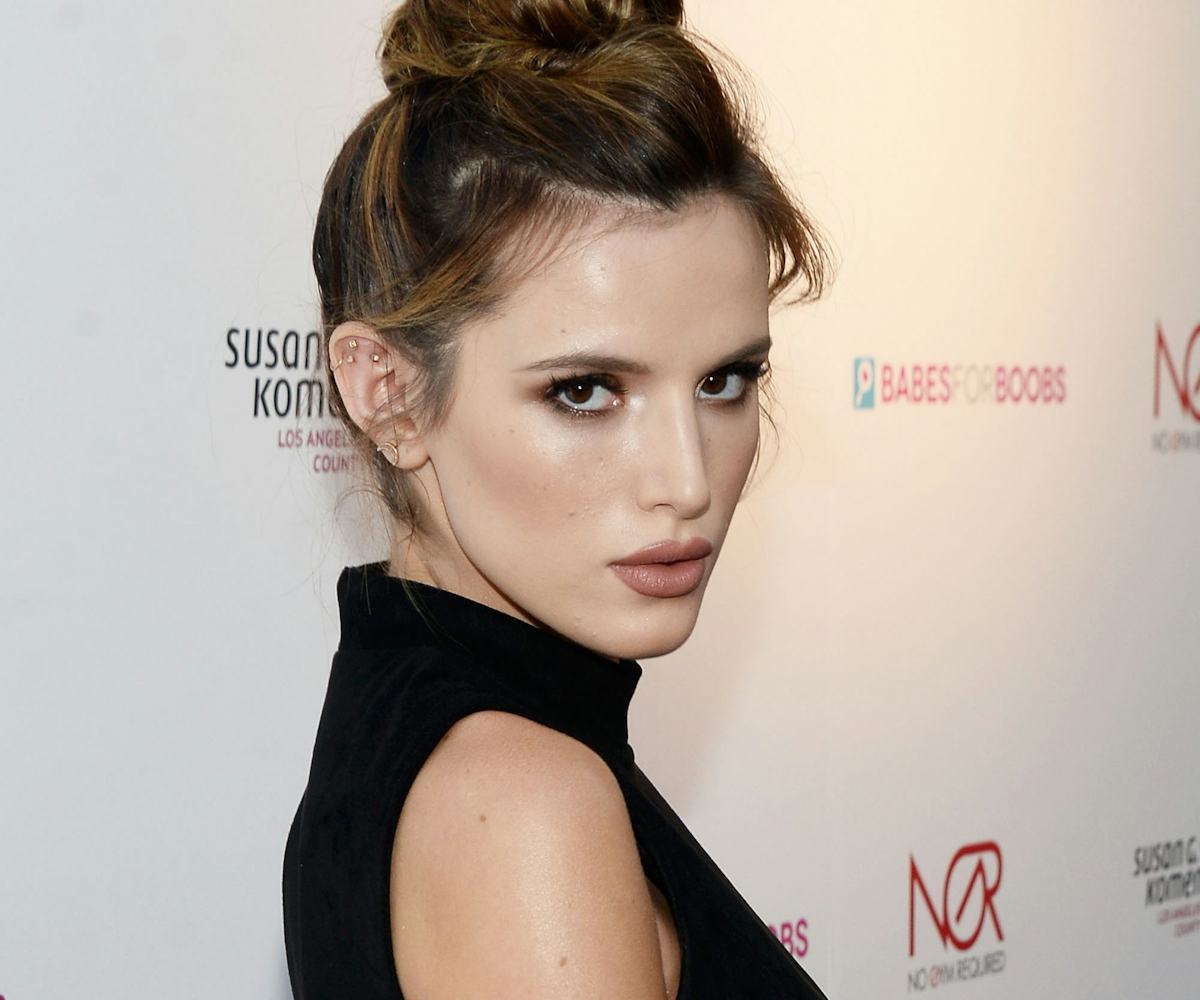 Photo by Matt Winkelmeyer/Getty Images
Bella Thorne Comes Out As Bisexual In A Tweet
"Thank you for all the accepting tweets"
For many, social media provides the most visible platform to address the masses. Rather than ignore a fan's question regarding her sexual orientation, actress Bella Thorne decided to be upfront about it by simply tweeting back "Yes." The questions started pouring in after a Snapchat video was released of the 18-year-old kissing her best friend, Bella Pendergast.
This announcement follows the news of her recently ended relationship with Gregg Sulkin. At the time of the split, the two released a joint statement:
After much thought and soul-searching, we have made the difficult decision to end our relationship. We will always love each other and have a deep respect for one another, as we have each grown to be better people because of our time together. Our schedules made seeing each other difficult, and we decided that for now this would be best.
Thorne isn't the only actress her age to come out via social media. Before breaking the news on Snapchat of all places, Amandla Stenberg created a safe space for themselves in the Tumblr community. Having this private outlet to freely express their thoughts, allowed them to learn more about their sexual orientation and gender preferences.
Celebrities aren't hiding who they are anymore, and it's incredibly inspiring—their bravery should be applauded. Last month, Aubrey Plaza casually revealed her sexuality when the topic came up in an interview with The Advocate. More recently, Colton Haynes came out as gay in a heartbreaking interview with Entertainment Weekly.
For now, Thorne is enjoying the single life, so don't be surprised if she's spotted in the embrace of another man or woman.