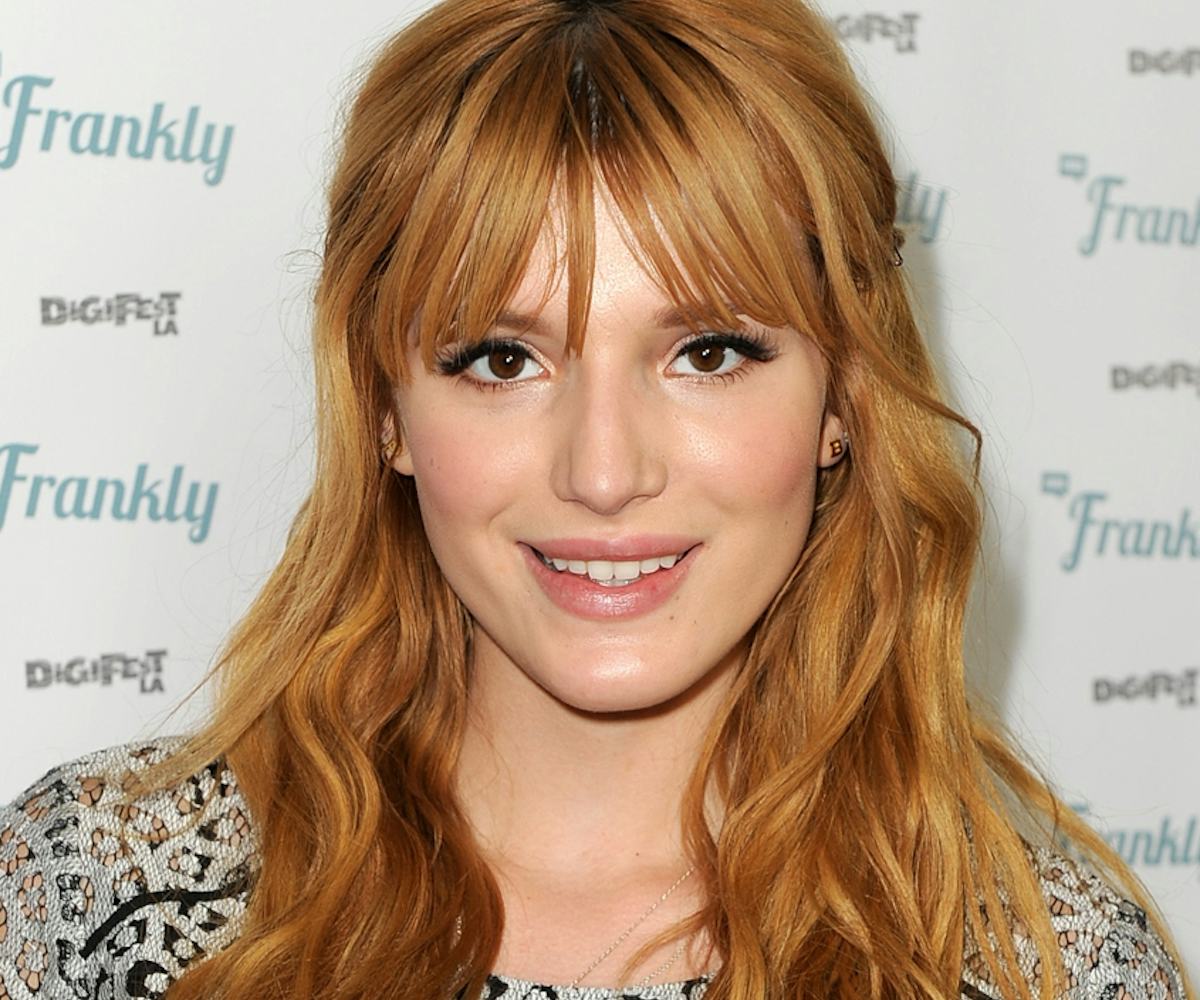 beauty queen: bella thorne
go on, get controlled curls.
I could spend hours ticking off the things I hate about winter, but as someone with curly hair I kind of secretly love it because it results in what I like to call controlled curls. You know, coils that aren't massive (not that there's anything wrong with that, but mine tend to veer towards frizzy once summer humidity strikes) but also way more formed than beach-y waves.
Exhibit A: Bella Thorne at the DigiFest LA this weekend. The actress arrived rocking perfect twists, and while the half-up braid is a little complicated (seriously, you need either a third hand, a talented friend, or a hair stylist on-call if you want to achieve it--check out the image in the gallery for proof) the controlled curls aren't. Keep reading for our three-step tutorial.
PREP IT: Moroccanoil Curl Control Mousse - $23.20
Hair can get super dry in winter, which is why this product--yup, that would be argan oil among the lead ingredients--is perfect for giving your curls shape without making them too greasy or too dry.
PROTECT IT: Tresemme Thermal Creations Heat Tamer Protective Spray - $4.75
On the one hand you don't want to leave the apartment with wet hair, on the other all those styling tools are causing major damage. Spray this on before you pick up a curling iron to ensure that you don't fry your ends.
SHAPE IT: Sultra The Bombshell Curling Iron - $130
You could go with any old 1.5" curling iron, but this one is magically good at giving you effortless, Disney princess-style curls. Put it on your holiday wishlist, you won't regret it.