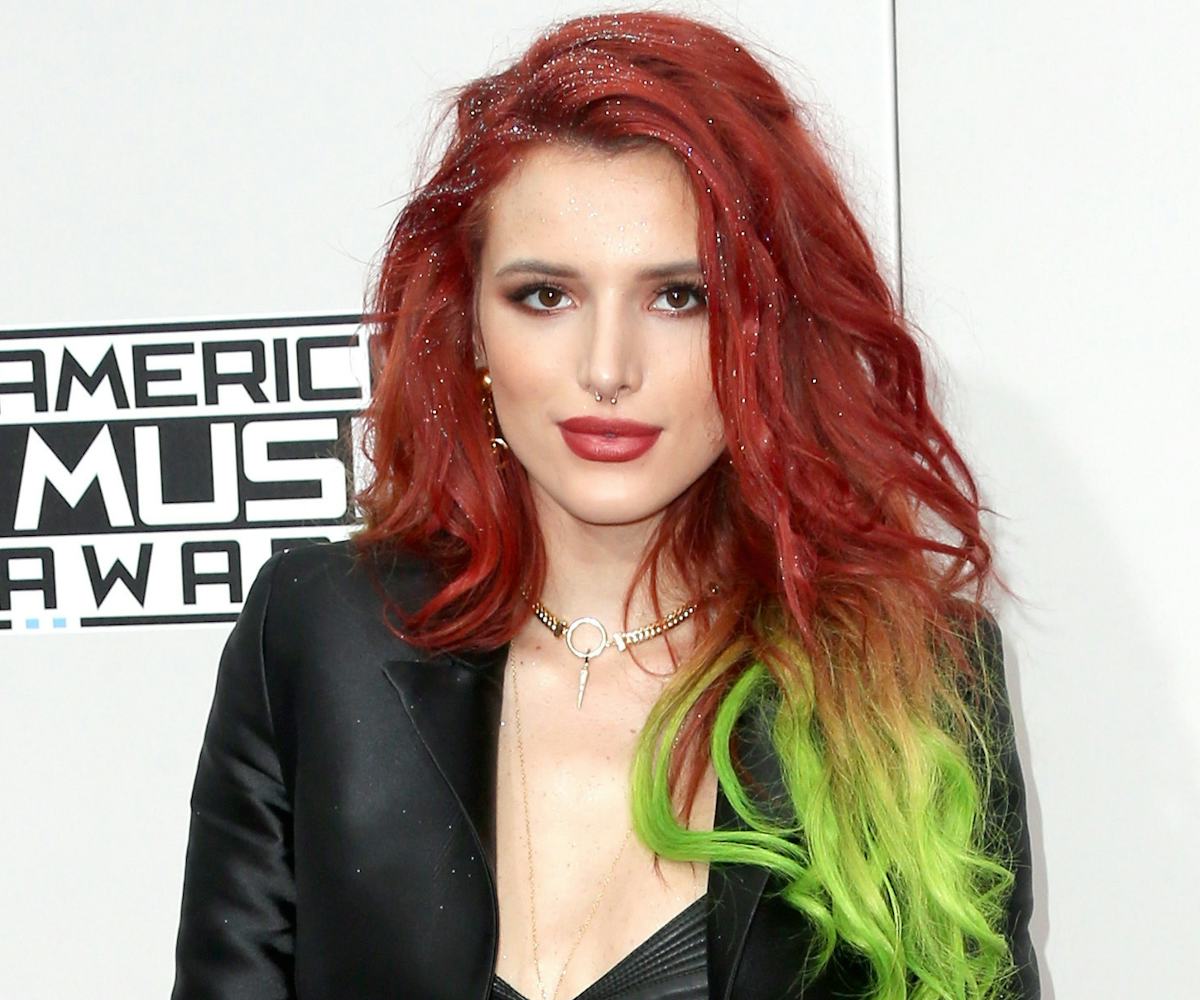 Photo By Frederick M. Brown/Getty Images.
Bella Thorne Accused Of Ripping Off A Black-Owned Beauty Brand
"We are aware of the painful and awkward similarities"
Over the weekend, Bella Thorne launched two new eyeshadow palettes under her Filthy Fangs brand. However, it wasn't long before social media users began noticing some striking similarities between Thorne's Ocean Drive palette and the Masquerade palette currently sold by Juvia's Place.
Aside from the look-alike nature of Thorne's packaging, critics were also quick to point out that the shadows in her Filthy Fangs palette looked a lot like the bold, pigmented shadows sold by Juvia's Place. The biggest difference though? While the Juvia's Place palette sells 16 different shades for $30, Thorne's nine-shadow Ocean Drive palette retails for a pricy $50.
The criticism didn't stop there. Many were also quick to point out that Juvia's Place is a black-owned brand with an array of African-inspired products. As the online description for the Masquerade palette reads, "This product was inspired by African Festivities filled with enomourous [sic] joy and spiritual activities. The Bold Colors Represent costumes used in festivals. The nude and browns represent the African soil and environments."
A representative for Juvia's Place has since confirmed to The Hollywood Reporter that the brand has "no connection" with Filthy Fangs.
"Yes we are aware of the painful and awkward similarities. It's obvious they have done little to no research or they have bluntly stolen our concept which is unacceptable. We believe in originality and the brand you have mentioned lacks that," they said. "We have chosen to be light hearted about the situation, after all makeup is supposed to be fun!!"