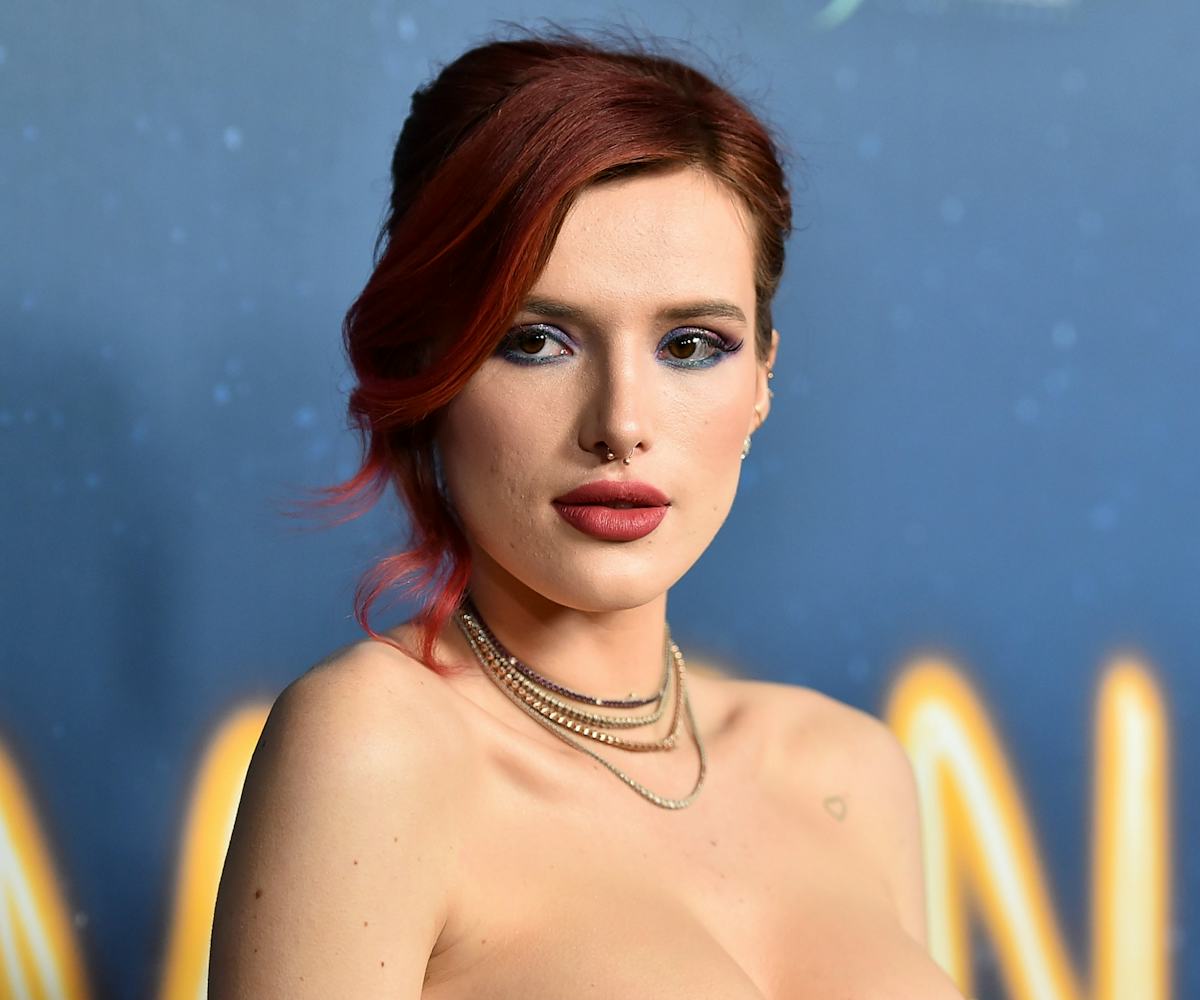 Photo by Alberto E Rodriguez/Getty Images
Bella Thorne Says She Was Called "Ugly" While Working On 'Famous In Love'
In work emails and on set
Bella Thorne told the Los Angeles Times that she was called ugly while working on Famous In Love. 
This came up when Thorne was asked about the canceled Freeform series, which was clouded by tabloid headlines suggesting she had a bad relationship with showrunner Marlene King. While Thorne said that wasn't the case, she did say the way she was treated while filming played a role in her now prioritizing her music career over acting endeavors. 
When discussing how Freeform would talk about Thorne in the media, according to the actress, it would describe her as "uncontrollable and crazy," and a diva "because they were scared I was going to go running my mouth if I was upset." According to her, they were afraid of her talking about "feminist issues" and "bullying," as she alleges that she was referred to as "ugly." When the writer asks who called her ugly, she responds with this:
In e-mails, and there was another thing that was in front of everyone on set. After, the cast was texting me, "Oh, my God, Bella. I am so sorry. That was so awkward. I feel so bad. Do you want me to come over to your room?" "Oh, my God, I can't believe they did that." It was all supposed to change on Season 2, and it didn't.
Freeform did not offer any comment to the publication. Check out the entire interview, in which Thorne details how she's always struggled to fit in on sets, as well as talks about her ridiculous number of cats, here.