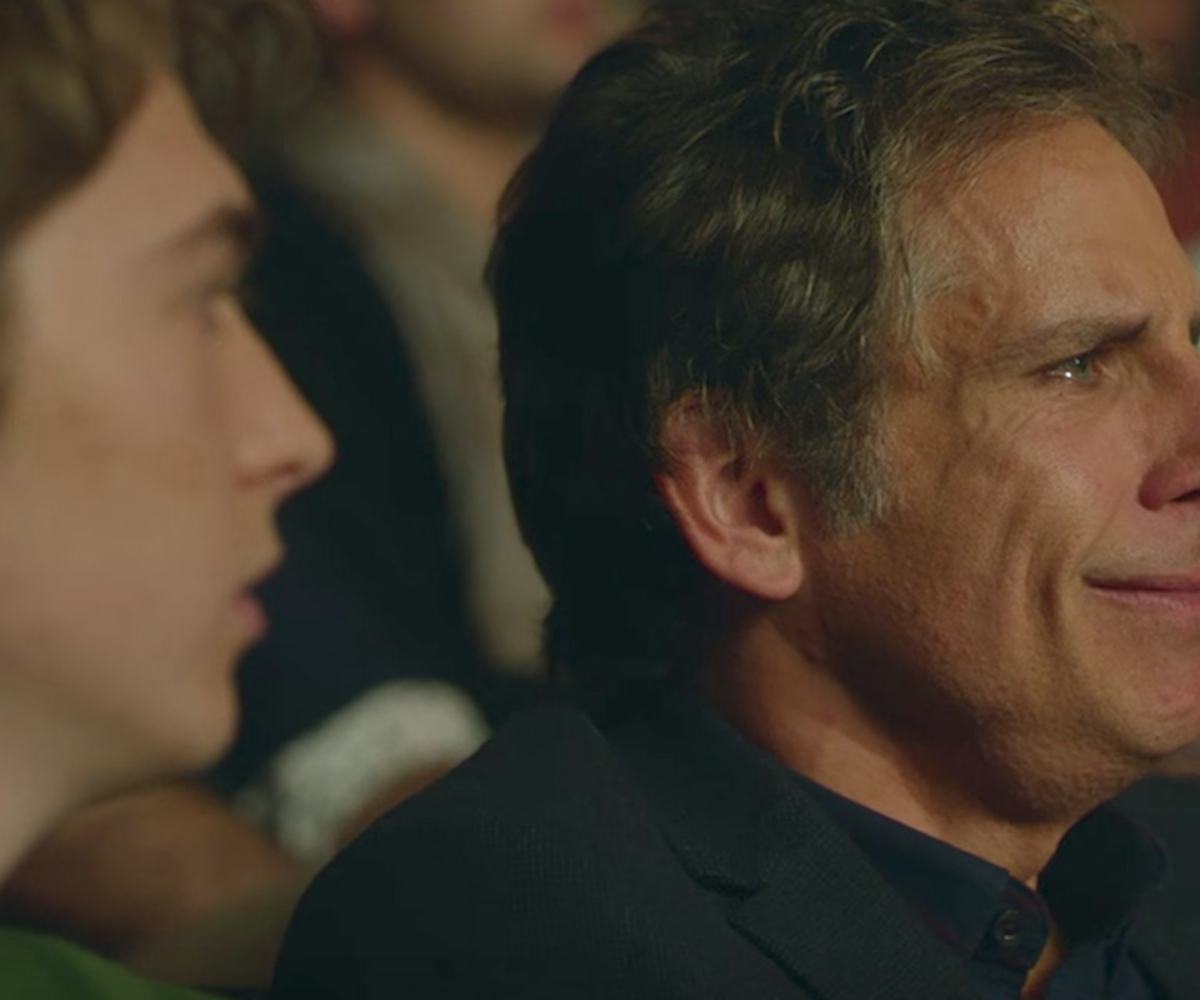 Ben Stiller Goes Through A Midlife Crisis In The New Trailer For 'Brad's Status'
In the new teaser for Brad's Status, Ben Stiller plays a 47-year-old dad who takes his son to visit colleges and begins to long for the days of his youth. Stiller's character Brad works for a non-profit and feels like he "has nothing to show for it." All of his friends from college are wealthy or powerful or famous or all three, and he's... not.
During the trip, Brad worries that his very smart, musically gifted son Troy, played by Austin Abrams, will end up as aimless as Brad feels. "Suddenly my thoughts darkened," he says in the clip. "Troy could easily end up struggling like me."
One night in a hotel room while visiting a school, Brad begins to confide in his son. "Sometimes I worry that people think of me as a failure," he says. We see the two of them grow closer when Troy tells his dad that he shouldn't care what other people think because everyone is just thinking about themselves. Then he asks, "Are you having some kind of a nervous breakdown or something?" A fair question after Stiller breaks down sobbing in public.
The film, which will be released September 15, co-stars Jemaine Clement, Luke Wilson, and Micael Sheen as Stiller's more successful, and much more shallow, college friends. 
Watch the trailer below.