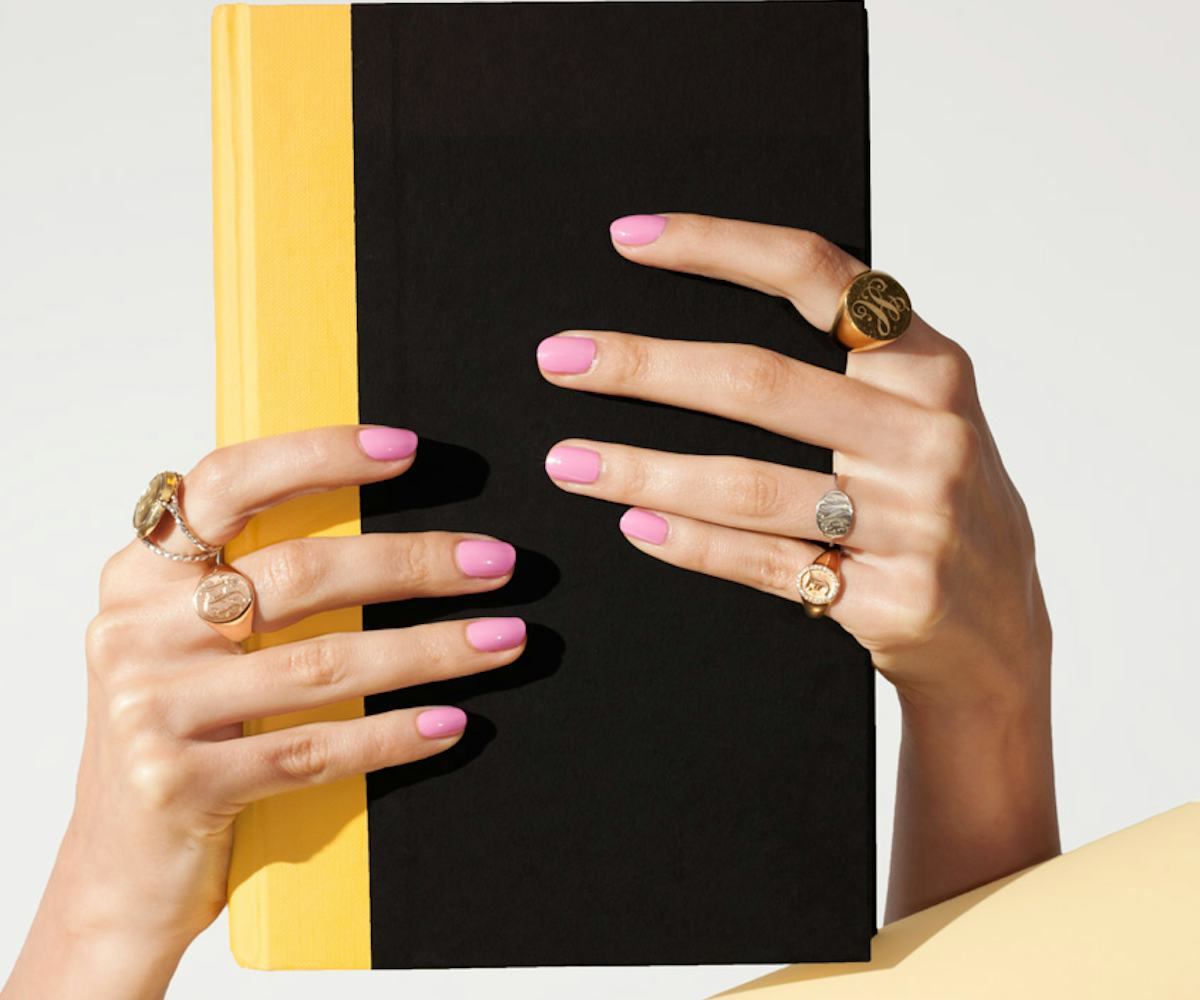 photo by david branon geeting
In commemoration of Banned Books Week, which celebrates the freedom to read any and all literature, we're going to shamelessly share our favorite reads that have been banned, or almost banned, at some point in their literary lifetimes. You know we're big readers at NYLON, so we've got you covered with everything from the classics to stuff you mostly know as movie blockbusters nowadays. Take a look and get your read on. Sometimes it feels so good being bad (or banned!).
Madame Bovary by Gustave Flaubert
Emma Bovary is the protagonist we just love to hate to love...we could pretty much go on forever. There's no denying she was fabulous in her own right. The whole idea of a woman living life for herself (read: lots of shopping, lots of affairs) freaked out most people when the book was first released, so it was quick to the off-limits list!
Alice's Adventures in Wonderland by Lewis Carrol
When I think of this childhood favorite, I picture myself watching it on TV while wearing footy pajamas (probably a thumb in my mouth). It's hard to imagine this book-turned-Disney Classic being on the Banned Books List, but apparently allusions to naughty fantasies and some fun-poking at teachers got this book kicked out of schools back in the 20th century. Curiouser and curiouser! 
The Hunger Games by Suzanne Collins
We're not embarrassed to admit our dedication to Team Gale or Team Peeta (ahem, Team Gale) or the fact that our braids this morning may or may not have been Catniss-inspired. These books might be considered a young-adult read, but like, who here is an adult? Although it hasn't been officially banned, this world-fav certainly gets challenged by schools a lot because of all the violence.
The Catcher in the Rye by J.D. Salinger
"What really knocks me out is a book that, when you're all done reading it, you wish the author that wrote it was a terrific friend of yours and you could call him up on the phone whenever you felt like it." Us and every 15-year-old who was lucky enough to read The Catcher in the Rye wishes we could call up Salinger to chat. Back in the '50s it was cut from the Required Reading list at most schools because of its vulgar language and overt teenage sexuality.
Beloved by Toni Morrison
The eeriest of banned books, Morrison's now-classic brings a ghost story to life right on the page. Loosely based on the tale of an African American slave murdering her daughter instead of allowing her to live a life of slavery, this Pulitzer Prize winner is a brave novel that faces everything from womanhood to mortality. We're so happy to see Beloved being celebrated instead of censored!
The Perks of Being A Wallflower by Stephen Chbosky
My eighth grade self would probably cry at the thought of my copy of Perks being taken away. So much teenage angst, sadness, lust, and overall emotional toxicity bound up into one novel. I guess it's all the drugs, alcohol, and sex that keep getting this teen favorite almost cut from most school libraries.
Fahrenheit 451 by Ray Bradbury
Take a futuristic dystopian society where free thinking is illegal, television is king, and all your books are burned by the government...and you have the ultimate Banned Book: Farenheit 451. This 1953 novel is everything we love in an illegal read: rebellious behavior, toying with the idea of social norms, and some hefty car chase scenes.
The Great Gatsby by F. Scott Fitzgerald
On a relaxed Friday night at home, we love reading about all the drinking and partying during the roaring 20's (not to mention picturing DiCaprio as Gatsby during a second read). Apparently it was all too scandalous (the content and the language!) for its time, because it was challenged at the Baptist College in Charleston, SC. We're definitely glad it wasn't banned when we were in high school (we needed a break from The Pearl).
The Jungle by Upton Sinclair
Yugoslavia, South Korea, East Germany, and Boston: all places The Jungle has been banned. While it was banned because it was grossly explicit (we're talking people falling into meat grinders), really the book tells a vivid-and very true-story of the meat-packing industry.
The Kite Runner by Khaled Hosseini
Set in Aghanistan during the '70s this incredibly touching book portrays the difficulties of being a young boy and navigating the class system, a patriarchal family unit, and a corrupt government all at once. The religious themes, language, and sexuality brings this book close to the Banned Books list again and again.