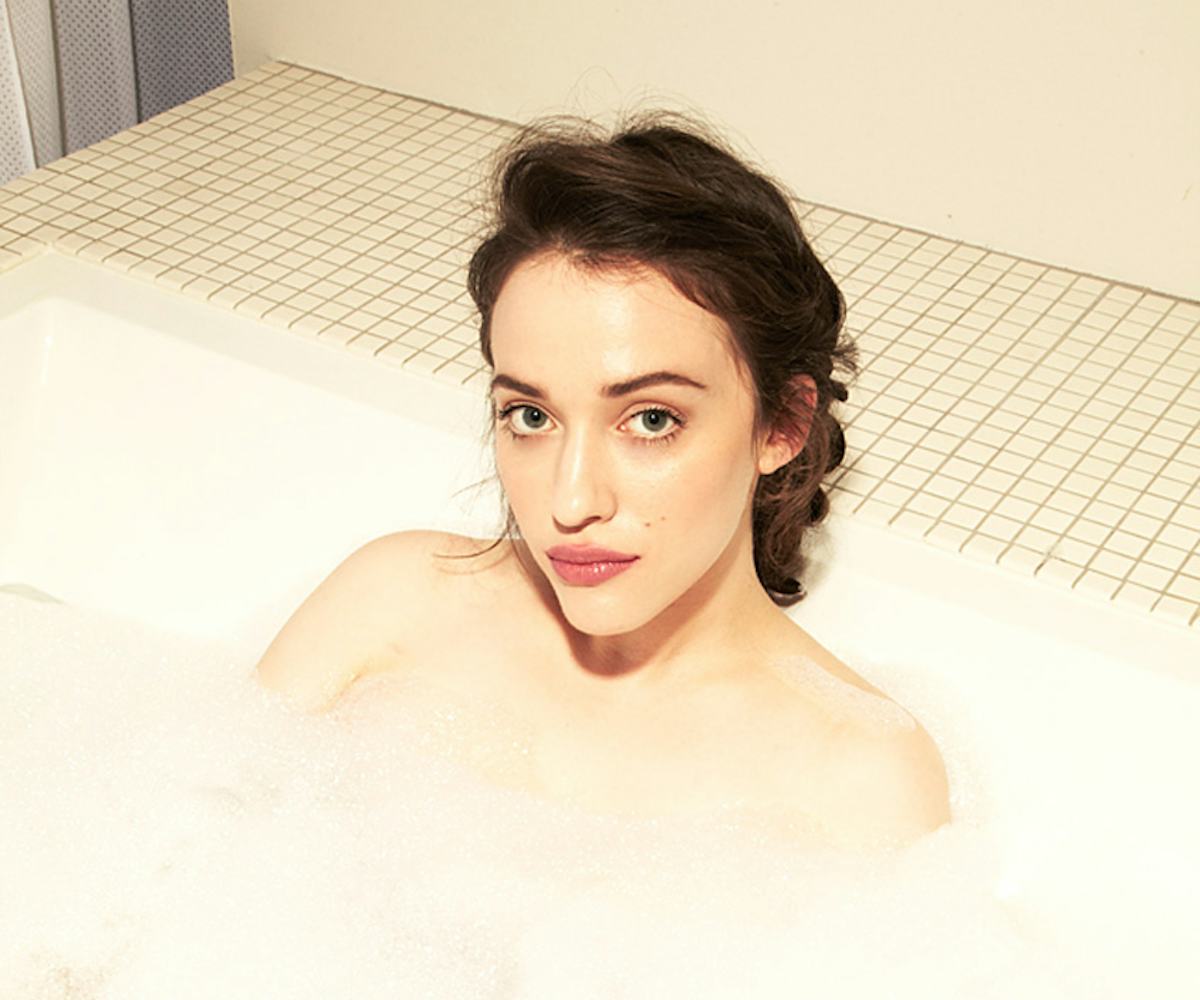 photo by hilary walsh
beauty mark: bath time
the most indulgent way to stay warm in winter is our favorite way.
Winter can be rough. Braving frigid temps, howling winds, and precipitation that can come in the form of snow, freezing rain, sleet, and hail, is bound to take its toll on even the hardiest souls.
If the weather outside is driving you inside (and insane), it seems like the right time to calm your nerves by soaking in a hot bath. For you, I've found some bathing essentials to help make you forget about all that meteorological nastiness. The only thing you need to do? Stake claim on the bathroom--your roommate will just have to wait....
Click through the gallery to see my favorites.
Red Flower Organic Mineral Hydrotherapy Soaking Plunge - $52
Inspired by the exhilarating Finnish tradition of sitting in a sauna, then burying oneself in a pile of snow, this hydrotherapy soak scented with violet leaf, pine needles, and juniper approximates the first part of the equation.
Aveeno Soothing Bath Treatment, $7
Winter is the perfect time for a hot bowl of oatmeal, but you can also treat dry, itchy skin with the grain. Rather than dumping your Quaker into the bath, try this.
Sai-Sei Mineral Seaweed Bath Crystals, $34
Japan has a serious bathing culture so you can trust a body care brand from the country to provide the good stuff. These crystals infused with seaweed, plus ocean-sourced minerals like calcium and magnesium, quickly dissolve into the water, just like your stress will when you soak in a tub full of them.
Kiehl's Lavender Foaming-Relaxing Bath with Sea Salts and Aloe, $21
Noble Isle Fireside Bath & Shower Gel, $30
Is there anything cozier than a warm bath that smells of a crackling fireplace set inside a rustic cabin (i.e. a blend of cinnamon, cypress, and vanilla)? Probably not.
Acqua di Parma Magnolia Nobile Shower Gel, $58
Magnolia Nobile is one of my favorite fragrances, and this bath gel will leave skin subtly scented with the stuff.
L'Occitane Lavender Foaming Bath, $34
Lavender is known to induce relaxation and so do hot baths, so this one-two punch may be the answer to sleepless nights.
Did an overindulgent holiday leave you in need of a detox? This Geisha-inspired, sake-spiked bath can help with that by increasing circulation and purging toxins.
Origins Gloomaway Grapefruit Body Wash/Bubble Bath, $23
Bliss Grapefruit + Aloe Soapy Suds, $18
If you prefer a good old-fashion bubble bath, this aloe-infused gel will give you the suds you crave without drying out your skin.
Morton Epsom Salt Eucalyptus, $6
Epsom salts are nothing fancy but they have been known to soothe sore, tired muscles. Perfect for bathing Luddites.
Ahava Eucalyptus Mineral Bath Salts, $22
These Dead Sea salts also ease body aches, but with an infusion of eucalyptus oil, they will also gently nudge you out of that S.A.D. stupor.