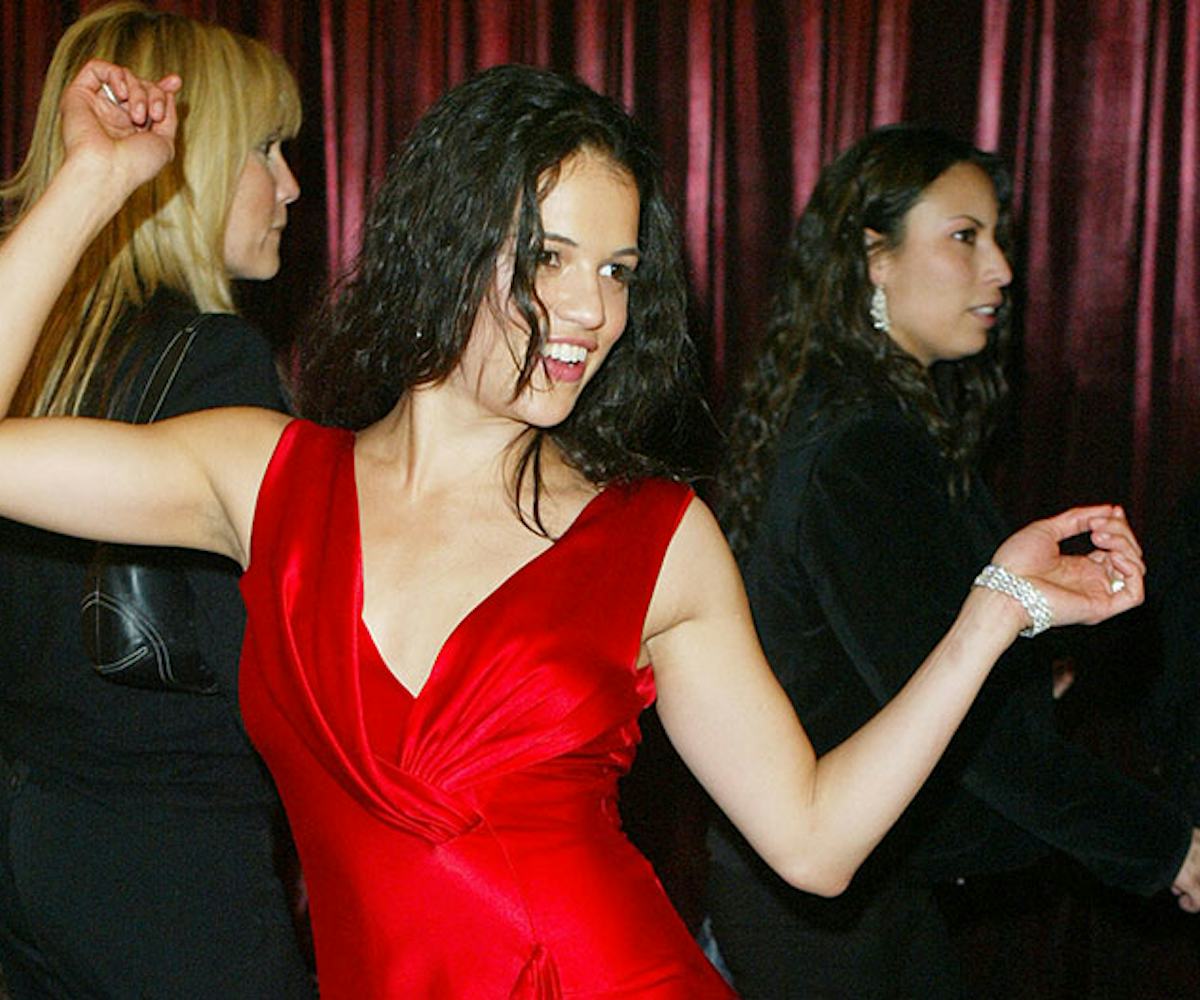 Photo by Frazer Harrison/Getty Images
15 photos of celebrities dancing to give you life
There has to exist a word for the type of joy one derives from looking at famous people hanging out with other famous people. It's a specific form of elation that is both bleak and encouraging. We imagine ourselves partying with them. We think, Yes, perhaps I, too, am famous. The gallery, like everything, eventually ends and we are then forced to look at our lives and to look at our choices—until the next gallery comes along and undoubtedly click.
Well, this is one of those galleries. Enjoy, for there are some gems housed within the four digital walls you are currently gazing into.
If there was a rug beneath Florence Welch, she'd be cutting it.
Zac Efron and Nikki Blonsky literally can't stop the beat.
"To the windoooow! To the wall!" Michelle Rodriguez thinks as she, and she alone, dances at a famous-person party.
Welcome to Dip It Low & Pick It Up Slow 101 with Serena Williams.
Go on and get down with your snacky self, Sandy.
Ashlee Simpson busting out the 'ol five-finger point.
Madonna once said, "Strike a pose; there's nothing to it." Kim Kardashian once embodied that mantra.
Katy Perry booty toochin' the night away.
Freida Pinto doin' the go-to over the shoulder, check the deoderant move.
Ever thought you'd see a picture of Amazing Amy Dunne (Rosamund Pike) and Dominic Cooper in one photo? No? Here it is.
Oooooooh, America Ferrera. Ooooooh.
Here, we find a wild Gabby Hoffman doing a backbend in the middle of the dance floor. Make of it what you wish.
Vanessa Hudgens, Josh Hutcherson, and Ashley Tisdale are the epitome of high school prom-dance poses.
If this photo of Jamie Foxx dancing with his daughter doesn't warm your lil' heart, then you are a cold, cold person.
This, right here, is 2004 in one glorious photograph.