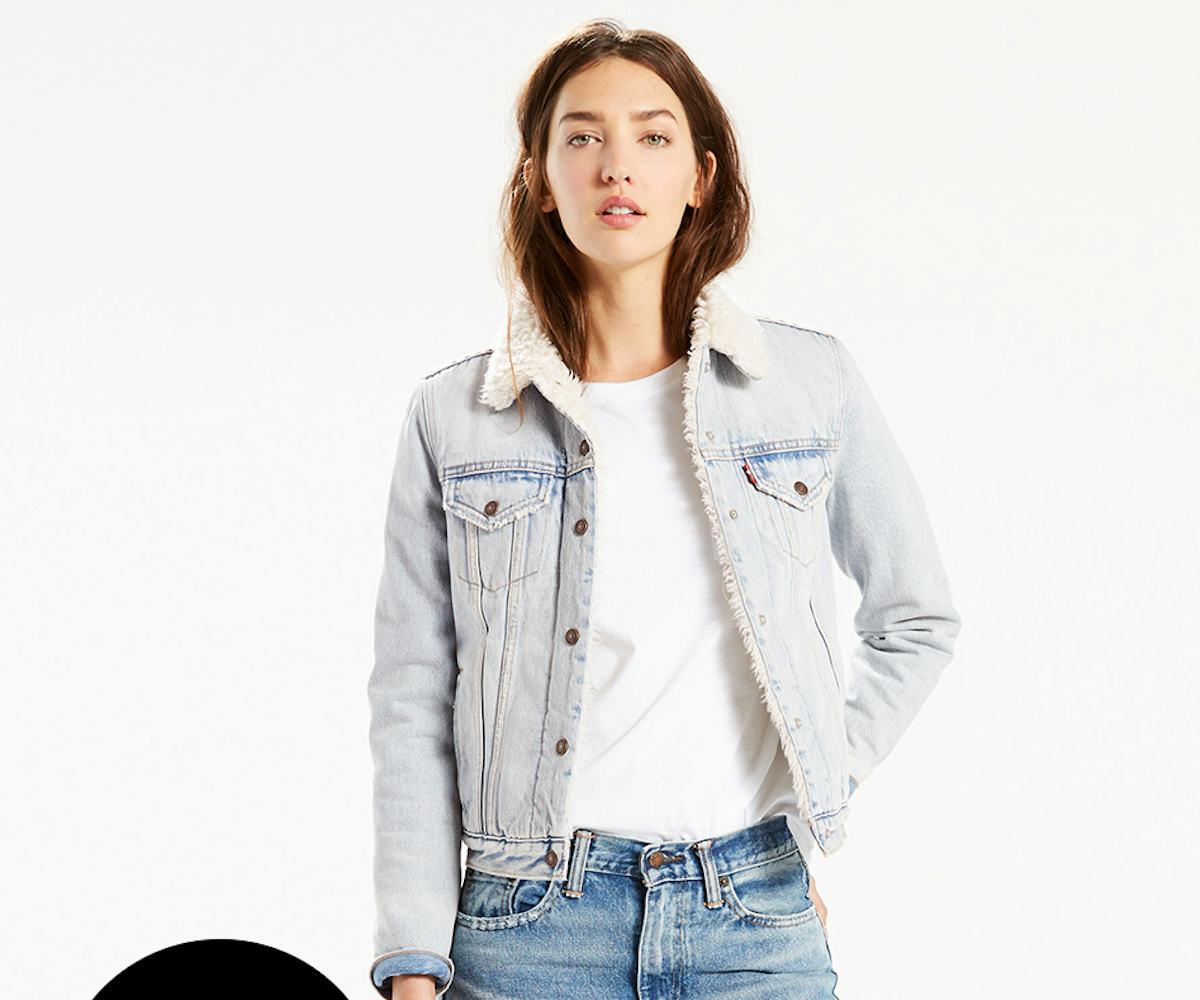 Photo courtesy of Levi's
The 10 Best Denim Jackets To Invest In Right Now
As far as outerwear goes, there are few things as evergreen as a good denim jacket. You'll be able to wear it with just about anything—so might as well get something you love, rather than impulse-buy something you're meh about. To make sure the one you grab is up to par to be the piece you throw on day after day, there are two major things to consider: first is, of course, the wash. Make sure you're buying a wash that you feel you can wear all the time, even if you're pairing it with denim jeans for a Candian Tuxedo moment.
The second thing to consider is the fit. It can be cropped, oversized, or snug, depending on your vibe. Once you've made the decision on those two factors, it now is just a matter of how much dough you want to drop. We don't hate the idea of a denim jacket splurge. If you invest a little more, it'll last you longer—and if you're adding some DIY magic in the form of patches or a little distress, you'll definitely want to hold onto it for years to come. So grab this essential piece (or 10 of them) for your closet and get creative.
J Brand, Henlie Raw Hem Crop Jacket, $248, available at J Brand.
Paige, Rowan Jacket, $209, available at Paige.
Citizens of Humanity, Liberty Work Jacket, $348, available at Citizens of Humanity.
MIH Jeans, Painters Parka, $445, available at MIH Jeans.
Guess Originals, 90s Icon Embossed Denim Jacket, $148, available at Guess.
Ksubi, Oversized Denim Jacket, $215, available at Ksubi.
One Teaspoon, Alaskan Cropped Jacket, $69, available at One Teaspoon.
Levi's, Authentic Sherpa Trucker Jacket, $148, available at Levi's.
BDG, Monochrome Girlfriend Trucker Jacket, $89, available at Urban Outfitters.
Shalex, Shearling Denim Jacket, $95, available at NYLON Shop.